2021 La Dame de Montrose, St Estèphe, Bordeaux
Prices start from £156.00 per case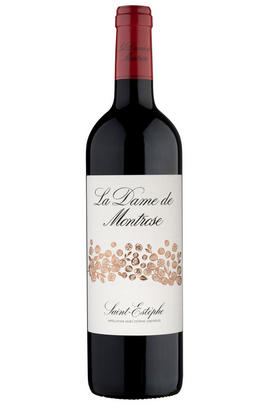 About this WINE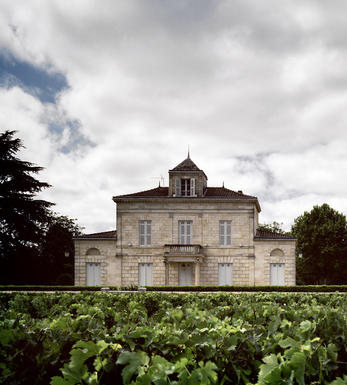 Château Montrose
Château Montrose is part of our Spotlight on sustainability series. You can view the full range here.
Château Montrose is one of the leading wine properties of St.Estéphe, and produces some of the longest-lived wines in the Médoc. Montrose had been owned by Jean-Louis Charmolue from 1962 until 2006, when it was sold to Martin and Olivier Bouygues, owner of the eponymously named construction firm Bouygues, is located in the east of the appellation, just north of the hamlet of Marbuzet, on a gravel knoll only 800 metres from the Gironde estuary. The proximity of the estuary ensures a microclimate that protects against frost, and the vines, which lie on deep clay-gravel soils, benefit from a south-easterly aspect.
Montrose's wine is typically a blend of 65% Cabernet Sauvignon, 25% Merlot and 10% Cabernet Franc and is matured in oak barriques (30% new) for 18 months.
Montrose wines are traditionally deeply coloured, austere and powerful when young, yet possess superb ageing potential, and when mature are quintessential St.Estèphe clarets. Montrose is classified as a 2ème Cru Classé.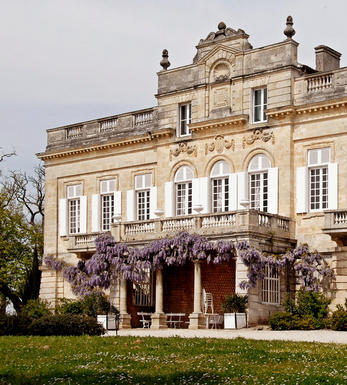 St Estephe
St Estèphe is the northernmost of the most important communes of the Médoc and borders Pauillac on its southernmost border, with only a gully and stream separates it from Ch. Lafite. To the north lies the Bas-Médoc.
St Estèphe is defined by the depth of its gravel, which is ubiquitous but of varying depths and occasionally very shallow, when clay predominates. This keeps the soil cooler and wetter than its counterparts so that the wines can appear fresh in lighter vintages, but superbly successful in hot, dry years.
The best châteaux in the south of the commune have the deepest soil and the thickest gravel. Cos d'Estournel has an exceptional terroir with its vineyards being located on a south-facing ridge of gravel with excellent drainage.
St Estèphe is the least gravelly of main Médoc communes and in the north of the commune the vineyards are heavier and more clay-based leading to a rustic style of wine being produced.
The wines can appear austere in youth with a discernable ferric note at some châteaux, but the best typically display good depth of colour, pronounced acidity an tannins in youth and are exceptionally long-lived. At their best, they are the equal of almost any Bordeaux. The well-regarded St Estèphe co-operative controls the production of about half the appellation.
Recommended Châteaux
Cos (Ch. Cos d'Estournel), Ch. Montrose, Ch. Calon-Ségur, Ch. Lafon-Rochet, Ch. Les Ormes de Pez, Ch. Beau-Site, Ch. Cos Labory, Ch. Phélan-Ségur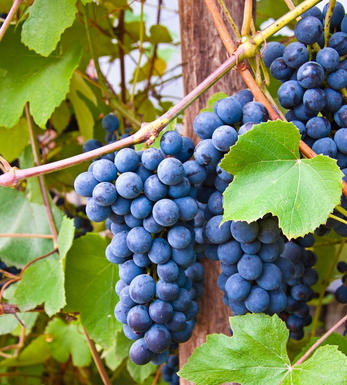 Merlot/Cabernet Franc
Merlot and Cabernet Franc are grape varieties commonly used in Bordeaux-style blends, particularly in the Bordeaux region of France. When these two grapes are blended, they can create a wine that combines the best characteristics of each variety.
Merlot is known for its smoothness, soft tannins, and ripe fruit flavours. It often contributes black cherry, plum, and chocolate flavours to the blend. The grapes are relatively easy to grow and ripen earlier than other Bordeaux varieties, making them versatile for blending.
Cabernet Franc, on the other hand, adds structure, depth, and complexity to the blend. It typically brings aromas of red fruits such as raspberry and strawberry, along with herbal notes like bell pepper and tobacco. These grapes have thinner skins and can be more challenging to cultivate, requiring specific growing conditions to reach their full potential.
When Merlot and Cabernet Franc are combined, the result is a well-balanced wine with various flavours and aromas. The blend often exhibits a Bordeaux wine's medium to full body, along with a smooth texture and moderate tannins. The specific flavour profile can vary depending on the proportions of each grape in the blend and the terroir and winemaking techniques employed.