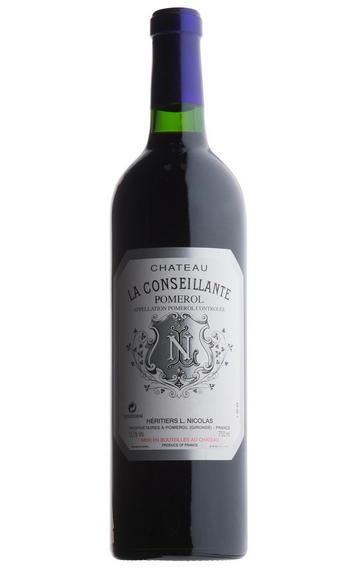 2022 Château la Conseillante, Pomerol, Bordeaux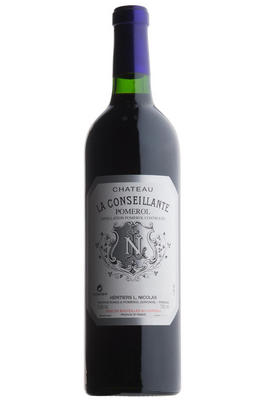 Critics reviews
Neal Martin, Vinous
97-99/100
The 2022 La Conseillante was picked at 33hL/ha between 5 and 20 September and raised in 70% new oak plus 30% in amphorae. There is 13.9% alcohol. This is quite discrete on the nose, just like L'Évangile, only really opening after several minutes—Blackberry, blueberry, hints of the iris flower, perhaps more floral than L'Évangile and Cheval Blanc. The palate is medium-bodied with velvety tannins plus a fine bead of acidity. 
Fresh and focused, this is maybe less concentrated on the mid-palate than expected, but that maintains an unerring sense of equilibrium. Tensile and very smooth with an underlying sense of strict like its aforementioned neighbours. A rough decant prizes this Pomerol open and reveals its inner core of mineralité. Anyone spending less than 15 minutes tasting this Pomerol will likely have missed it. 
Saline, both on the finish and aftertaste, Marielle Cazaux has crafted one of the most intellectual La Conseillante wines in recent years.
Drink 2030 - 2065
Neal Martin, Vinous.com (April 2023)
Antonio Galloni, Vinous
96-98/100
The 2022 La Conseillante is simply fabulous and clearly one of the year's wines. Rich, racy and enveloping to the core, the 2022 is super-impressive in this tasting. In fact, the 2022 is one of the best recent vintages I can remember tasting. All the elements are so well balanced for a young wine. Readers will find a Pomerol of stature and total class. That's all there is to it. 
The blend is 87% Merlot and 13% Cabernet Franc. Yields were 33 hectoliters per hectare, about normal these days. For readers who appreciate technical data, the balance of 14% alcohol and 3.66pH is an example of what makes the best wines of 2022 so compelling. 
This is a superb showing from Technical Director Marielle Cazaux and her team.
Drink 2032 - 2052
Antonio Galloni, Vinous.com (April 2023)
Deep inky colour, crushed rose petal and peony; such a beautiful wine, with waves of blueberry and cassis fruit, liquorice root, lemongrass, slate and saffran, and one of the clear standout successes of Pomerol. 
95% 1st wine this year, with just 5% for Duo de La Conseillante. Slow progress through the palate; this has vintage character but leans into it. 70% new oak, 3.65ph. Harvest 5 to 20.
Drink 2030 - 2050
Jane Anson, JaneAnson.com (May 2023)
The 2022 La Conseillante is a remarkable wine that could emerge as one of the wines of the vintage. A blend of 87% Merlot and 13% Cabernet Franc, it unfurls in the glass with deep aromas of black raspberries and mulberries mingled with notions of rose petals, violets, orange zest and mint. 
Medium to full-bodied, deep and layered, it's velvety and enveloping, with a textural attack that segues into a multidimensional mid-palate that's framed by sweet, powdery tannins, concluding with a long, saline finish. Checking in at a very healthy pH of 3.65 and 14% alcohol, it is a beautifully supple, suave wine that retains all of this estate's signature elegance but in a slightly deeper-pitched and broader-shouldered format than the profound 2020. 
Congratulations to winemaker Marielle Cazaux, consulting enologist Thomas Duclos, the Nicolas family led by Jean-Valmy, and all the team at La Conseillante who have firmly established this estate at the very top of Pomerol's qualitative hierarchy in recent vintages.
William Kelley, Wine Advocate (April 2023)
This is sensational, with extra fine tannins that run the length of the wine. It's medium-bodied with excellent length and so Conseillante in nature. Silky, silky, silky. Creamy texture. Flowers such as violets at the end. Love this. 87% merlot and 13% cabernet franc.
James Suckling, JamesSuckling.com (April 2023)
A sensational effort in 2022, utterly fabulous and one of my favourites. Smells ripe and potent, with an air of opulence and richness, so perfumed and open with soft herbal and spiced elements. This wows on the palate, with creamy tannins, rich but silky, so well integrated with cool, wet stone and blue fruit nuances and juicy acidity giving freshness. 
It manages to give with one hand and take away with the other, a supreme balancing act of providing the sumptuous power and concentration of the vintage but delicately packaged with layers of energy, brightness and precision. Great movement and direction. 
Pure Pomerol power and pleasure are on offer here; exciting and elegant and really feels like it's not trying too hard. 5-6% press wine. 98-100 points. 
Drink 2029 - 2050
Georgina Hindle, Decanter.com (April 2023)
A wine with perfection written all over it is the 2022 Chateau La Conseillante, which is 87% Merlot and 13% Cabernet Franc that's still resting in 70% new French oak, with a tiny amount in amphora. Revealing a vivid purple hue, it offers a perfumed yet incredibly classy, almost discreet bouquet of crème de cassis, spring flowers, red plums, incense, and spice. 
This terroir never seems to yield the biggest, richest wine in a vintage, yet it's almost unrivalled in its ability to deliver complexity and elegance. Full-bodied on the palate, with ultra-fine tannins, flawless balance, and again, a purity of fruit that's just about off the charts, it's going to offer pleasure with just 4-6 years of bottle age (these usually enter their prime drinking window a decade after a vintage) and have 30-40 years of prime drinking.
The 2022 hit 13.9% alcohol with a pH of 3.65.
Jeb Dunnuck, JebDunnuck.com (May 2023)
About this WINE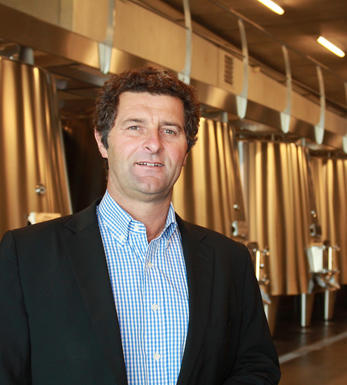 Chateau la Conseillante
Château La Conseillante is amongst the crème de la crème of Pomerol producers. It can trace its history back to 1735 and has been in the hands of the Nicolas family since 1874.
La Conseillante's 13 hectares of vineyards are located on a plateau in eastern Pomerol on the boundary with the St-Emilion appellation. Its vineyards border those of L`Evangile, Petit-Village, Vieux Château-Certan and Cheval Blanc.
La Conseillante is a blend of 70% Merlot, 25% Cabernet Franc and 5% Malbec. The grapes are harvested by hand and are then fermented in temperature-controlled stainless steel vats. The wine is then aged in small oak casks (90% new) for 18-20 months. It is bottled unfiltered.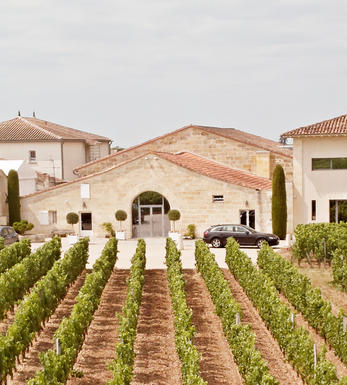 Pomerol
Pomerol is the smallest of Bordeaux's major appellations, with about 150 producers and approximately 740 hectares of vineyards. It is home to many bijou domaines, many of which produce little more than 1,000 cases per annum.

Both the topography and architecture of the region is unremarkable, but the style of the wines is most individual. The finest vineyards are planted on a seam of rich clay which extends across the gently-elevated plateau of Pomerol, which runs from the north-eastern boundary of St Emilion. On the sides of the plateau, the soil becomes sandier and the wines lighter.

For a long time Pomerol was regarded as the poor relation of St Emilion, but the efforts of Jean-Pierre Moueix in the mid-20th century brought the wine to the attention of more export markets, where its fleshy, intense and muscular style found a willing audience, in turn leading to surge in prices led by the demand for such limited quantities.


There is one satellite region to the immediate north, Lalande-de-Pomerol whose wines are stylistically very similar, if sometimes lacking the finesse of its neighbour. There has never been a classification of Pomerol wines.

Recommended Châteaux : Ch. Pétrus, Vieux Ch. Certan, Le Pin, Ch. L'Eglise-Clinet, Ch. La Conseillante, Ch. L'Evangile, Ch. Lafleur, Trotanoy, Ch. Nenin, Ch. Beauregard, Ch. Feytit-Clinet, Le Gay.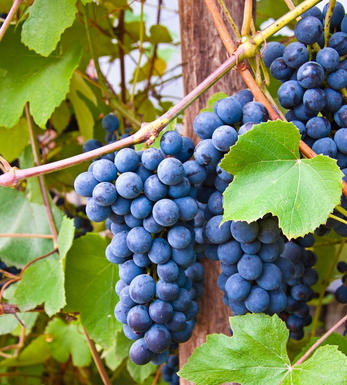 Merlot/Cabernet Franc
Merlot and Cabernet Franc are grape varieties commonly used in Bordeaux-style blends, particularly in the Bordeaux region of France. When these two grapes are blended, they can create a wine that combines the best characteristics of each variety.
Merlot is known for its smoothness, soft tannins, and ripe fruit flavours. It often contributes black cherry, plum, and chocolate flavours to the blend. The grapes are relatively easy to grow and ripen earlier than other Bordeaux varieties, making them versatile for blending.
Cabernet Franc, on the other hand, adds structure, depth, and complexity to the blend. It typically brings aromas of red fruits such as raspberry and strawberry, along with herbal notes like bell pepper and tobacco. These grapes have thinner skins and can be more challenging to cultivate, requiring specific growing conditions to reach their full potential.
When Merlot and Cabernet Franc are combined, the result is a well-balanced wine with various flavours and aromas. The blend often exhibits a Bordeaux wine's medium to full body, along with a smooth texture and moderate tannins. The specific flavour profile can vary depending on the proportions of each grape in the blend and the terroir and winemaking techniques employed.