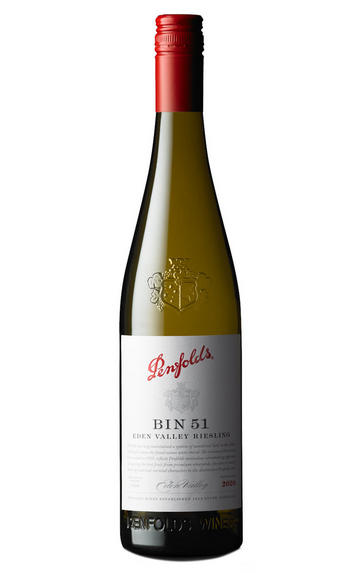 2022 Penfolds, Bin 51, Riesling, Eden Valley, Australia
Prices start from £125.00 per case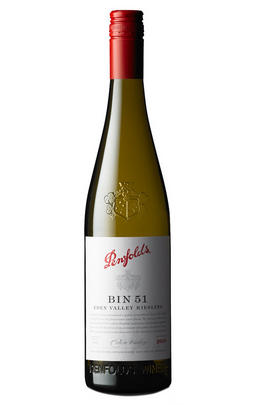 Critics reviews
The 2022 Bin 51 Riesling is talcy and floral and lacy on the nose, with green apple, a hint of pear skin, lanolin and saline acidity threaded throughout. This has a generosity and plushness to it, all contained within a web of fine phenolics. This is pithy and über fine. So good.
2022 in the Eden Valley was excellent: an extension of the cool and even season experienced in 2021, quality is high and nuanced detail is inherent in these wines. Drink it now, or cellar it for a decade or more. Up there as one of the best Bin 51s we've seen.
Drink 2022 - 2037
Erin Larkin, Wine Advocate (Jul 2022)
Very youthful reductive Riesling with a strong smoky element. It would be interesting to know how much residual sugar there is here; it tastes as though there is a smidgeon, or perhaps the lime-and-herbs fruit is just nice and ripe. It would be great if Penfolds would age this is a bit longer before release. Fairly long but still a bit astringent.
Jancis Robinson MW, jancisrobinson.com (Jun 2022)
About this WINE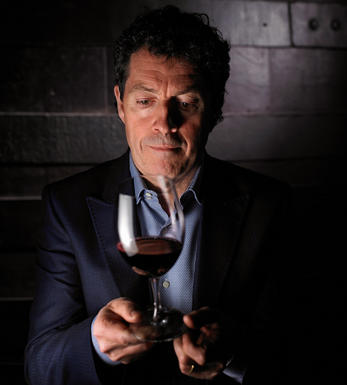 Penfolds
Penfolds enjoys an iconic status that few New World producers have achieved. Established in 1844 at the Magill Estate near Adelaide, it laid the foundation for fine wine production in Australia.

The winemaking team is led by the masterful Peter Gago; it has the herculean task of blending the best wines from a multitude of different plots, vineyards and regions to create a consistent and outstanding range of wines. Its flagship wine, Grange, is firmly established as one of the finest red wines in the world.

Under Gago's stewardship, the Penfolds range has evolved over time. Winemaking has moved away from New World heat and the sort of larger-than-life style that can mask individuality; the contemporary wines instead favour fine balance and typicity for the region or grape.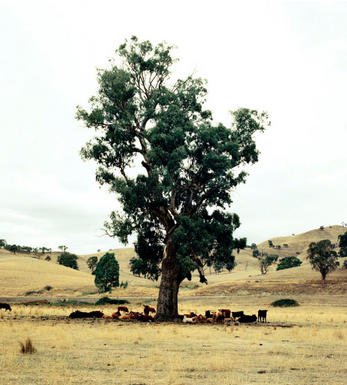 South Australia
At 72,000 hectares, South Australia is the engine room of the country's wine industry, responsible for 43 percent of its vineyards and encompassing some of Australia's most famous fine wine regions.
One of the most important areas in qualitative terms is the Barossa Valley, beginning 50km north-east of Adelaide, and famous for its full-bodied Shiraz, as well as for its Grenache and Mourvèdre. To the east, the cool Eden Valley is home to some really fine Riesling and top-class Shiraz, such as that made by Henschke. To the north of Barossa is the Clare Valley, also a source of good Riesling but home to well-structured reds as well.
South-east of Adelaide lies the delightful vineyard area of the Adelaide Hills, where fine Sauvignon, Chardonnay, Riesling and Pinot Noir are produced by wineries such as Petaluma and Llangibby Estate. Langhorne Creek to the east of Adelaide has earned a reputation for its Cabernet Sauvignon, Verdelho and Shiraz while, between Adelaide and the sea, McLaren Vale is a noted area for red wines.
The unique vineyard region of Coonawarra lies 400km south-east in an area of pure limestone topped by a loose, red topsoil. Cool enough to resemble Bordeaux, this area produces great Cabernets and Merlots and is much in demand. Slightly to the north and to the west lie the regions of Padthaway and Mount Benson respectively, which enjoy similar success as sources of great white wines, especially Chardonnay. Wrattonbully however is known for its fresh, varietally-pure Cabernet Sauvignon and Merlot.
However it's the less-distinguished Riverland region that accounts for 50 percent of the state's wine production.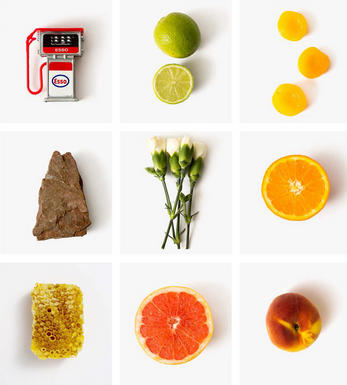 Riesling
Riesling's twin peaks are its intense perfume and its piercing crisp acidity which it manages to retain even at high ripeness levels.
In Germany, Riesling constitutes around 20% of total plantings, yet it is responsible for all its greatest wines. It is planted widely on well-drained, south-facing slate-rich slopes, with the greatest wines coming from the best slopes in the best villages. It produces delicate, racy, nervy and stylish wines that cover a wide spectrum of flavours from steely and bone dry with beautifully scented fruits of apples,apricots, and sometimes peaches, through to the exotically sweet flavours of the great sweet wines.
It is also an important variety in Alsace where it produces slightly earthier, weightier and fuller wines than in Germany. The dry Rieslings can be austere and steely with hints of honey while the Vendages Tardives and Sélection de Grains Nobles are some of the greatest sweet wines in the world.
It is thanks to the New World that Riesling is enjoying a marked renaissance. In Australia the grape has developed a formidable reputation, delivering lime-sherbet fireworks amid the continental climate of Clare Valley an hour's drive north of Adelaide, while Barossa's Eden Valley is cooler still, producing restrained stony lime examples from the elevated granitic landscape; Tasmania is fast becoming their third Riesling mine, combining cool temperatures with high UV levels to deliver stunning prototypes.
New Zealand shares a similar climate, with Riesling and Pinot Gris neck to neck in their bid to be the next big thing after Sauvignon Blanc; perfectly suited is the South Island's Central Otago, with its granitic soils and continental climate, and the pebbly Brightwater area near Nelson. While Australia's Rieslings tend to be full-bodied & dry, the Kiwis are more inclined to be lighter bodied, more ethereal and sometimes off-dry; Alsace plays Mosel if you like.