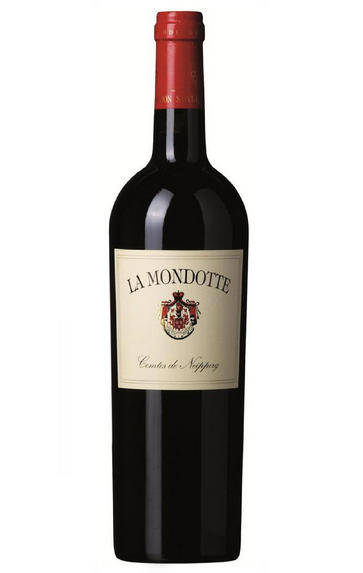 2022 La Mondotte, St Emilion, Bordeaux
Prices start from £864.00 per case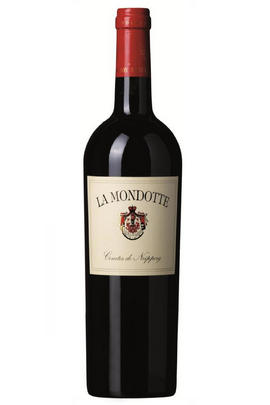 Critics reviews
Fresh flowers of lilies, peonies and roses on the opening aromatics, heading towards cherry pit and rapberry puree fruits, this works within the vintage but gives quite a different expression of it, with nuance and charm. Ludovic de Niepperg winemaker, who previously worked at Harlan in Napa before returning to the family estates. 40% new oak, 45hl/h yield, harvest Septmber 3 to 23. Certified organic since 2014, no till farming since 2022. An estate sat between Troplong Mondot and Tertre Roteboeuf, on silt-sand and clay soils above limestone mother rock, with vines aged between 30 and 60 years old.

Jane Anson, janeanson.com (May 2023)
80% Merlot, 20% Cabernet Franc. Certified organic. Cask sample. Dark and red fruit with a saline edge. Suave and round on the palate but firm as well, a chalky freshness adding another dimension. Plenty of restraint but the power is there. Perhaps a touch more finesse this year. 14%. Drink 2030 – 2042

Jancis Robinson MW, jancisrobinson.com (May 2023)
The 2022 La Mondotte is deep and concentrated, unwinding in the glass with brooding aromas of wild berries, licorice, violets and black truffle. Full-bodied, ample and layered, it's deep and youthfully introverted, its concentrated core of fruit girdled by lively acids and sweet, beautifully powdery tannins.

The 2022 La Mondotte is deep and concentrated, unwinding in the glass with brooding aromas of wild berries, licorice, violets and black truffle. Full-bodied, ample and layered, it's deep and youthfully introverted, its concentrated core of fruit girdled by lively acids and sweet, beautifully powdery tannins.

William Kelley, Wine Advocate (April 2023)
About this WINE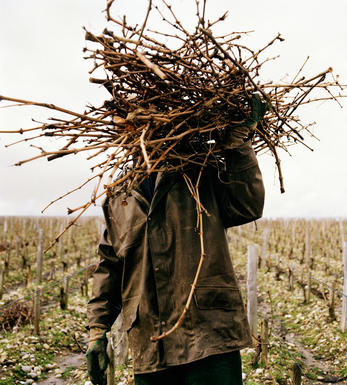 La Mondotte
La Mondotte is a tiny 4.5 hectare vineyard located just east of the St-Emilion limestone plateau between Troplong-Mondot and Tertre-Rôteboeuf. It is owned by Count Stefan von Neipperg who also owns Canon-La-Gaffelière.
In the early 1990s he tried to officially merge the vineyards of Mondotte and Canon-La-Gaffelière but was thwarted in his efforts by the governing authorities on the grounds that Canon-La-Gaffelière was a St. Emilion Grand Cru Classé and Château La Mondotte was not. Incensed, he set out to prove the authorities wrong by installing a fermentation facility at La Mondotte and showing what its terroir was capable of producing.
La Mondotte's clay-rich soils and the almost perfect aspect of the steep vineyards produce super-ripe Merlot grapes and a smaller proportion of Cabernet Franc grapes. These are fermented and then matured in 100% new oak barrels for 12-18 months.
La Mondotte produces extraordinarily rich, opulent and intense and are now increasingly difficult to find.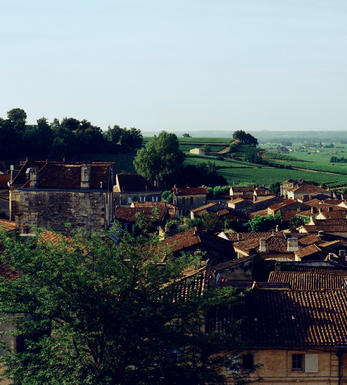 St-Emilion
St Emilion is one of Bordeaux's largest producing appellations, producing more wine than Listrac, Moulis, St Estèphe, Pauillac, St Julien and Margaux put together. St Emilion has been producing wine for longer than the Médoc but its lack of accessibility to Bordeaux's port and market-restricted exports to mainland Europe meant the region initially did not enjoy the commercial success that funded the great châteaux of the Left Bank.
St Emilion itself is the prettiest of Bordeaux's wine towns, perched on top of the steep limestone slopes upon which many of the region's finest vineyards are situated. However, more than half of the appellation's vineyards lie on the plain between the town and the Dordogne River on sandy, alluvial soils with a sprinkling of gravel.
Further diversity is added by a small, complex gravel bed to the north-east of the region on the border with Pomerol. Atypically for St Emilion, this allows Cabernet Franc and, to a lesser extent, Cabernet Sauvignon to prosper and defines the personality of the great wines such as Ch. Cheval Blanc.
In the early 1990s there was an explosion of experimentation and evolution, leading to the rise of the garagistes, producers of deeply-concentrated wines made in very small quantities and offered at high prices. The appellation is also surrounded by four satellite appellations, Montagne, Lussac, Puisseguin and St. Georges, which enjoy a family similarity but not the complexity of the best wines.
St Emilion was first officially classified in 1954, and is the most meritocratic classification system in Bordeaux, as it is regularly amended. The most recent revision of the classification was in 2012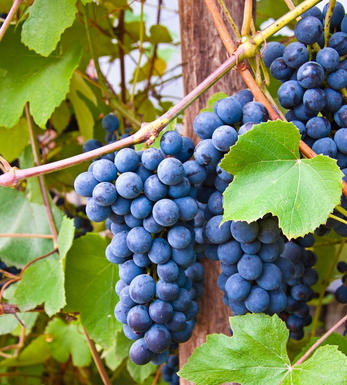 Merlot/Cabernet Franc
Merlot and Cabernet Franc are grape varieties commonly used in Bordeaux-style blends, particularly in the Bordeaux region of France. When these two grapes are blended, they can create a wine that combines the best characteristics of each variety.
Merlot is known for its smoothness, soft tannins, and ripe fruit flavours. It often contributes black cherry, plum, and chocolate flavours to the blend. The grapes are relatively easy to grow and ripen earlier than other Bordeaux varieties, making them versatile for blending.
Cabernet Franc, on the other hand, adds structure, depth, and complexity to the blend. It typically brings aromas of red fruits such as raspberry and strawberry, along with herbal notes like bell pepper and tobacco. These grapes have thinner skins and can be more challenging to cultivate, requiring specific growing conditions to reach their full potential.
When Merlot and Cabernet Franc are combined, the result is a well-balanced wine with various flavours and aromas. The blend often exhibits a Bordeaux wine's medium to full body, along with a smooth texture and moderate tannins. The specific flavour profile can vary depending on the proportions of each grape in the blend and the terroir and winemaking techniques employed.