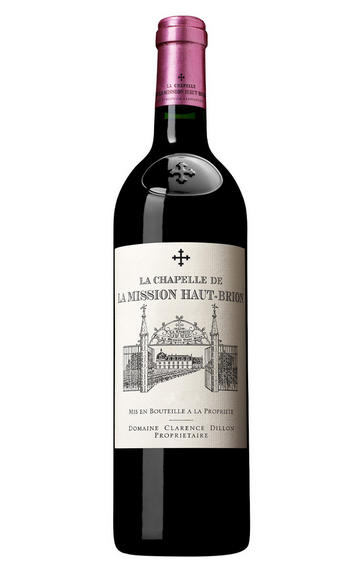 2022 La Chapelle de la Mission Haut-Brion, Pessac-Léognan, Bordeaux
Prices start from £396.00 per case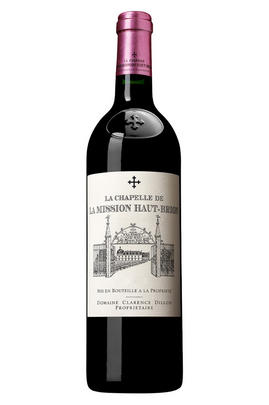 Critics reviews
Neal Martin, Vinous
90-92/100
The 2022 La Chapelle de la Mission Haut-Brion, aged in 40% new oak, has a fragrant bouquet with well-defined and elegant red cherries and crushed strawberries. The palate is medium-bodied with tarry black fruit, a slightly powdery texture with a pert, saline finish. Very composed, with a touch of dark chocolate on the aftertaste. It should give 12 to 15 years of drinking pleasure.
Drink 2026 - 2038
Neal Martin, Vinous.com (April 2023)
Antonio Galloni, Vinous
91-93/100
The 2022 La Chapelle de La Mission Haut Brion is a powerful, dense wine, almost shockingly so. Gravel, spice, leather, menthol, and dried flowers give the 2022 tons of aromatic presence to play off a dark, red-toned fruit core. I don't recall tasting a Chapelle with this much tannin in recent times, going back to the 2010. Readers will find a wine that delivers immense pleasure and great character.
Drink 2027 - 2042
Antonio Galloni, Vinous.com (April 2023)
Powerful damson colour, with cloves, incense, dried roses, liquorice root, rosemary and waves of raspberry and damson fruit. Firm tannic architecture, silky in texture. One of the lower alcohols in years at these estates, mainly due to some blockages during the growing season, even with small amounts of irrigation of vines between 3 and 7 years old. 
No leaf removal during the growing season, careful soil work, fascinating to see the evolution of this estate as it deals with the changing climate, under the spotlight of being one of the highest profile names in Bordeaux.
Drink 2028 - 2040
Jane Anson, JaneAnson.com (May 2023)
A blend of 55.9% Merlot, 35.4% Cabernet Sauvignon and 8.7% Cabernet Franc, the 2022 La Chapelle de la Mission Haut-Brion offers aromas of dark berries, liquorice, graphite, bell pepper and pencil shavings. It's medium to full-bodied, fleshy and nicely balanced with a tense, fresh, penetrating finish.
Yohan Castaing, Wine Advocate (April 2023)
55.9% Merlot, 35.4% Cabernet Sauvignon, 8.7% Cabernet Franc. Cask sample.
Crimson hue, lighter at the rim. Open and expressive with leafy, dark-fruit notes to the fore. Lively and juicy but sweet. Dry finish. A grainy note to the tannins on the end.
Drink 2029 - 2038
James Lawther MW, JancisRobinson.com (May 2023)
Really fresh and linear with graphite, tar, berry and stone aromas and flavours. Medium and fine on the palate showing no heat or over-maturity. Attractive tannins at the end. 55.9% merlot, 35.4% cabernet sauvignon and 8.7% cabernet franc.
James Suckling, JamesSuckling.com (April 2023)
Super aromatic, fragrant, dark blackberries, and perfumed touches with minty freshness and chocolate. Supple and generous, really quite fruity and lively but also quite tannic. A nicely weighted palate with concentrated blackcurrant and strawberry fruits with freshly picked mint, liquorice spice and clove. 
You can feel the heat of the vintage in the depth and concentration of the fruit, but there's no overt heaviness and nothing harsh here. Tannins are nicely supportive and fleshy, giving some bounce and fun to the palate. Juicy and bright, mouthwatering but cool and crunchy too. Really lovely texture and intensity. 
Maybe not so refined and delicate, but wow, this gives a lot of flavour and punch while keeping the juiciness. 3.9pH.
Drink 2026 - 2040
Georgina Hindle, Decanter.com (April 2023)
The 2022 La Chapelle De La Mission Haut-Brion is based on 56% Merlot, 36% Cabernet Sauvignon, and the rest Cabernet Franc. A red and black-fruited, forward, beautifully textured second wine, it's medium to full-bodied and offers ripe red and black fruits, notes of leafy herbs, flowers, scorched earth, supple tannins, and outstanding length.
Jeb Dunnuck, JebDunnuck.com (May 2023)
About this WINE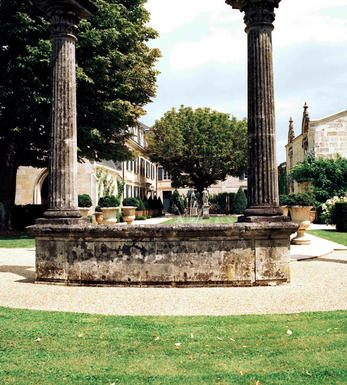 Chateau la Mission Haut-Brion
Château La Mission-Haut-Brion is the greatest Graves wine after Haut-Brion and in some vintages is considered the superior wine of the two. La Mission-Haut-Brion is situated just across the road from Haut-Brion in the commune of Talence in the southern suburbs of Bordeaux. Since 1983, both properties have been under the same ownership, Domaine Clarence Dillon S.A.

La Mission-Haut-Brion's vineyards (Cabernet Sauvignon 48%, Merlot 45%, Cabernet Franc 7%) lie on a large (up to 18 metres deep in places) gravel bank interspersed with clay. The wine is fermented in temperature-controlled, stainless steel vats and then matured in oak barriques (100% new) for 18 months. The wines of La Mission Haut Brion are rich, oaky and powerful and need at least 10 years of bottle ageing before they should be broached.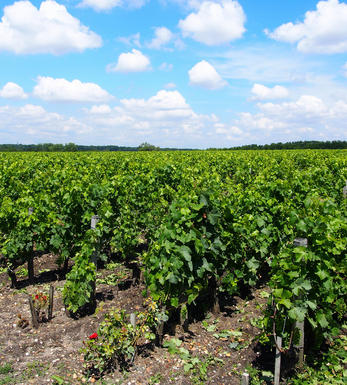 Pessac-Leognan
In 1986 a new communal district was created within Graves, in Bordeaux, based on the districts of Pessac and Léognan, the first of which lies within the suburbs of the city. Essentially this came about through pressure from Pessac-Léognan vignerons, who wished to disassociate themselves from growers with predominately sandy soils further south in Graves.
Pessac-Léognan has the best soils of the region, very similar to those of the Médoc, although the depth of gravel is more variable, and contains all the classed growths of the region. Some of its great names, including Ch. Haut-Brion, even sit serenely and resolutely in Bordeaux's southern urban sprawl.

The climate is milder than to the north of the city and the harvest can occur up to two weeks earlier. This gives the best wines a heady, rich and almost savoury character, laced with notes of tobacco, spice and leather. Further south, the soil is sandier with more clay, and the wines are lighter, fruity and suitable for earlier drinking.
Recommended Châteaux: Ch. Haut-Brion, Ch. la Mission Haut-Brion, Ch. Pape Clément, Ch Haut-Bailly, Domaine de Chevalier, Ch. Larrivet-Haut-Brion, Ch. Carmes Haut-Brion, Ch. La Garde, Villa Bel-Air.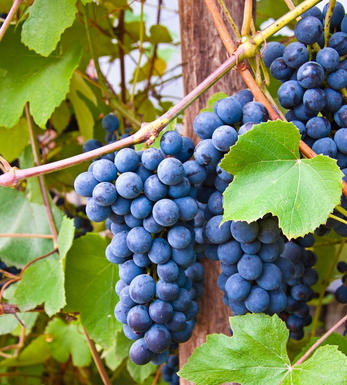 Merlot/Cabernet Franc
Merlot and Cabernet Franc are grape varieties commonly used in Bordeaux-style blends, particularly in the Bordeaux region of France. When these two grapes are blended, they can create a wine that combines the best characteristics of each variety.
Merlot is known for its smoothness, soft tannins, and ripe fruit flavours. It often contributes black cherry, plum, and chocolate flavours to the blend. The grapes are relatively easy to grow and ripen earlier than other Bordeaux varieties, making them versatile for blending.
Cabernet Franc, on the other hand, adds structure, depth, and complexity to the blend. It typically brings aromas of red fruits such as raspberry and strawberry, along with herbal notes like bell pepper and tobacco. These grapes have thinner skins and can be more challenging to cultivate, requiring specific growing conditions to reach their full potential.
When Merlot and Cabernet Franc are combined, the result is a well-balanced wine with various flavours and aromas. The blend often exhibits a Bordeaux wine's medium to full body, along with a smooth texture and moderate tannins. The specific flavour profile can vary depending on the proportions of each grape in the blend and the terroir and winemaking techniques employed.