Les Teurons
21.04ha
Appellation: Beaune Premier Cru
Lavalle: Deuxième Cuvée
Rodier: Première Cuvée
JTCM: premier cru

The upper part of the vineyard makes some of the best Beaune. The block to the south is in a slight dip but benefits from reflected heat from the rock wall which separates Teurons from Les Cras. The lower part of the vineyard towards the houses of Beaune flattens out and is less interesting.

The most often seen examples are from Bouchard Père et Fils, Jadot (which uses the optional 'h' to make Theurons), Albert Morot, Domaine Germain (Château de Chorey) and Domaine Rossignol-Trapet.

There is a small sector, Le Clos de Teurons, which is part of the Hospices de Beaune's Cuvée des Dames Hospitalières but which was sequestered by the authorities in 1942 and given as a donation to the head of the Vichy State, Marshal Philippe Pétain. The 1942 and 1943 vintages were made and labelled as Clos du Maréchal Pétain, but by 1944 the Allies had won the war in Europe and the vineyard was returned to the Hospices – although it had to pay for all the expense involved in the whole exercise.


Showing 1-2 out of 2 items
Hide All Details
Prices: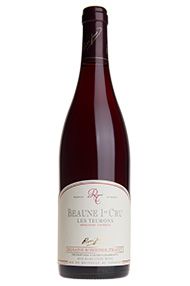 Showing 1-2 out of 2 items