Learn more about Le Chateniere
La Chatenière
8.45 hectares including 1.29ha Le Bas de Gamay à l'Est
AOC : Saint Aubin Premier Cru
JTCM: Premier Cru

A south and south-west facing vineyard, blocked from the morning sun by the Remilly/Dents de Chien hillside but enjoying the evening rays to the last minute. As a result Chatenière tends to make quite an opulent style of St Aubin. The name would appear to refer to horse chestnut trees, châtaignes, though I have heard it suggested that it is a corruption of oak trees, chênes, instead. This is the view of Olivier Lamy who owns the Clos de la Chatenière. Other noted Chatenière producers include Jean-Claude Bachelet, Henri Prudhon and Gérard Thomas.

Showing 1-1 out of 1 items
Hide All Details
Prices: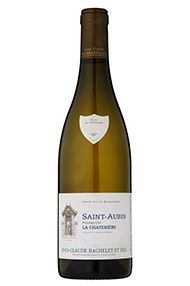 Showing 1-1 out of 1 items