It's said that King Edward VII would drive his Daimler come rain or shine – such was his passion for the British outdoors.

In 1903, the Royal Physician approached Berry Bros. & Rudd. He asked us to craft a bespoke liqueur; something warming to revivify His Majesty on his winter outings. The result was The King's Ginger, a unique and revitalising ginger spirit, with a hint of lemon zest, that has captured the hearts of drinkers for over a century.

Now, we're thrilled to reveal the latest packaging of our The King's Ginger bottle. It's our most sustainable to date, crafted using a pioneering, zero-waste paper upcycled from disposable coffee cups, once destined for landfill. Yet, it remains steeped in heritage – the bottle is a reimagining of King Edward's original saddle flask.

Many things have changed in 119 years, but one thing has remained constant: The King's Ginger is a quintessentially British spirit for those who like to live adventurously.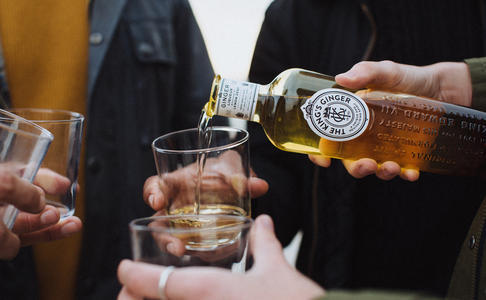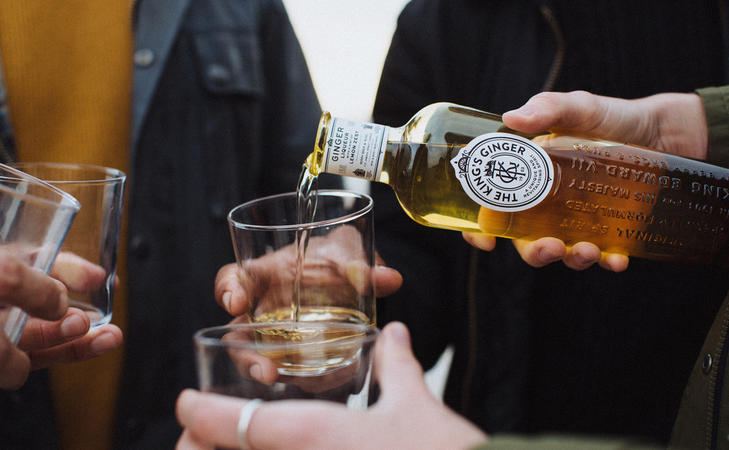 The story of The King's Ginger
Ronnie Cox, our Brands Heritage Director, delves into the story of our beloved ginger liqueur – from the days of King Edward VII when it was sold as a brandy and ginger cordial, through to the present day.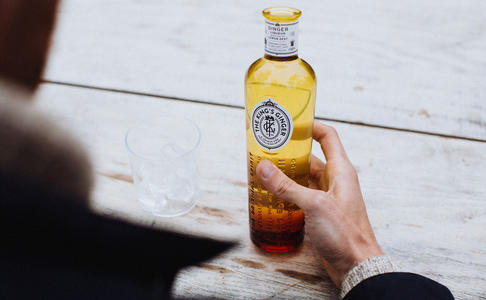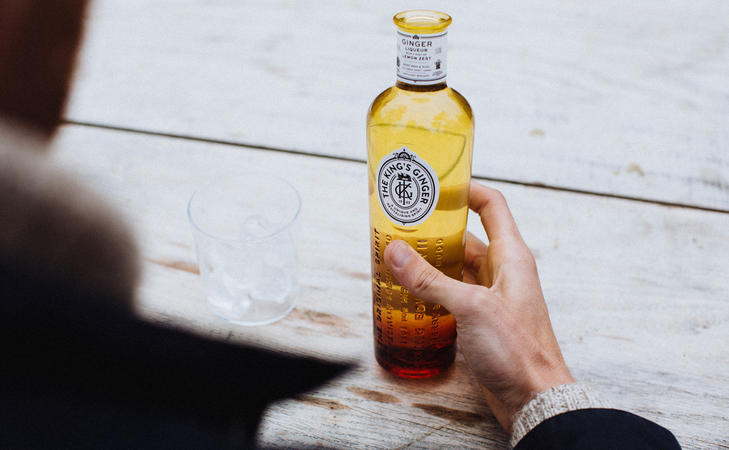 A closer look at the bottle design of The King's Ginger
The King's Ginger has been bottled in various designs since its birth in 1903, and our newest is our favourite to date. Uncover the design considerations behind our latest bottle, laying the foundations for the next chapter in the liqueur's story.