Castilla La Mancha - Castilla y Leon
Learn more about Castilla La Mancha - Castilla y Leon
The autonomous province of Castilla-La Mancha covers a large chunk of central Spain and is bordered by Castilla y León, Madrid, Aragon, Valencia, Murcia, Andalusia, and Extremadura! Known mostly as the setting for Cervante's legendary novel Don Quixote, Castilla-La Mancha is the powerhouse of the Spanish wine industry. It produces almost half of Spain's vinous output from a range of grape varieties: crisp, clean, easy-drinking whites are made from Albillo, Viura, Parellada, Torrontes, Moscatel, Merseguera, Pardilla, Macabeo (Viura), the local Malvar and the prolific Airén; while pleasant, fruity reds (mostly) and rosados are produced from Tempranillo (locally known as Cencibel), Garnacha Tinta, the local Moravia, Cabernet Sauvignon, Merlot, Syrah and Monastrell.
Castilla-La Mancha incorporates a number of DO appellations with varied winemaking traditions and even more varied degrees of quality. They are led by heavyweights La Mancha and Valdepeñas, followed by the lesser-known Almansa, Ribera del Jucar, Mentrida and Manchuela.  Since the 1990s, the wine industry here has been revolutionised. It has enjoyed a recent rush of investment, led by the legendary Alejandro Fernández and followed by the Jerez/Sherry behemoths Osborne and González Byass.  The result has been a transformation from a source of poor quality, sometimes virtually undrinkable, wines to one where modern-styled, easy-drinking, excellent value-for-money wines are the order of the day.
Castilla-La Mancha is also home to Dominio de Valdepusa and Finca Elez which form two of Spain's 'private wine regions'. 'Vinos de Pago' (Denominación de Pago) was a category introduced in 2003 and bestows DO status upon outstanding individual estates, even if they are located outside an existing DO area. Each one is allowed its own rules and regulations. 
Showing 1-2 out of 2 items
Hide All Details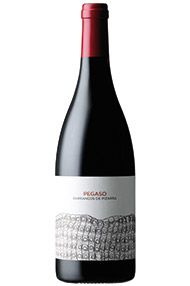 Showing 1-2 out of 2 items