Our shop at 63 Pall Mall is just around the corner from our historic home at No.3. This new space offers an extraordinary range of wines and spirits, from £10 to £10,000 a bottle, and each one – of course – comes with the same world-class service and advice that you expect of us.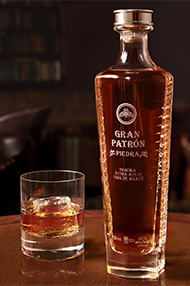 Gran Patrón Tequila Tasting
2 to 5pm, Thursday 12th December

Join us for a free in-store tasting of the Gran Patrón range with Gianluca Pavanello Canella, Gran Patrón Brand Ambassador, who will be pouring all three of the producer's most serious Tequilas: Platinum, Piedra and Burdeos.

Please note, there is no need to register for this event, just drop by the shop during the hours listed above.
---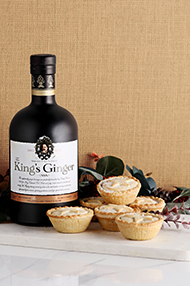 Complimentary King's Ginger and mince pies
12 noon to 6pm, Monday to Friday throughout December

Drop by our shop throughout December for a warming tot of our King's Ginger and mince pies – a little something to keep you sustained while you search for the perfect bottle or gift.
---
London Shop Lates: Burgundy Wine and Cheese
7.45 to 9.30pm, Monday 13th January

Sample a selection of fine Burgundy in our first London Shop Late of 2020. We'll have six wines to sample from three of our favourite producers from the region: Domaine Denis Carré, Domaine Sébastien Magnien and Le Domaine d'Henri. You'll have the chance to try these wines alongside three Burgundian cheeses from Paxton & Whitfield.

Spaces are limited and tickets are £50 per person, available here.
---