Our shop at 63 Pall Mall is just around the corner from our historic home at No.3. This new space offers an extraordinary range of wines and spirits, from £10 to £10,000 a bottle, and each one – of course – comes with the same world-class service and advice that you expect of us.
London Shop
63 Pall Mall,
London, SW1Y 5HZ

Opening Hours
Monday to Friday: 10am to 7pm
Saturday: 10am to 5pm
Sunday and Public Holidays: Closed


London Shop Sale
Our London Shop team have been hard at work scouring our cellars to find an outstanding selection of wine and spirits for our Sale. If you're ready to replenish your wine rack, then you'll find some particularly fine wines from both traditional and far-flung regions. And, with up to 40% off until Friday 31st January, there's no better excuse to try something new this year.
---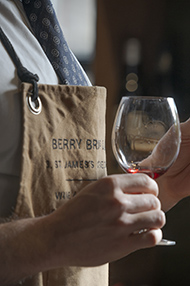 In-store Austrian wine tastings
Tuesday 4th February

Explore a selection of Austrian wines, including Riesling, Grüner Veltliner and Zweigelt, in our London Shop. We'll be joined on the day by Robert Bodenstein from Weingut Prager and Martina Ehmoser from Weingut Josef Ehmoser. They will be on hand to guide you through the different wines on show and explain more about their respective estates.

Weingut Prager: 2 to 4pm
Weingut Josef Ehmoser: 4 to 6pm

Please note, there is no need to register for this event, just pop by the shop during the hours listed for the event.
---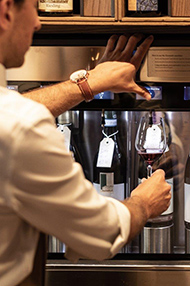 In the Enomatics: wines from Alsace
17th to 22nd February

We'll have a selection of our favourite wines from Alsace in our wine tasting machines this week. Blessed with ancient soils and an ideal climate for noble grapes, the region's wines are well-known for their minerality and freshness.


---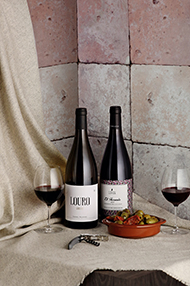 London Shop Lates: Spanish Wine and Tapas
7.45 to 9.15pm, Monday 24th February 2020

Sample a selection of Spanish wine at our upcoming London Shop Late. We'll have eight wines from four of our favourite producers: Gramona, Rafael Palacios, Domaines Lupier and Bodega Mustiguillo. You'll have the chance to try their wines alongside tapas provided by Spanish food specialist Brindisa

Tickets are available here for £50 per person.
---