Home > Editorial > The impact of climate change in Piedmont
FIVE-MINUTE READ
---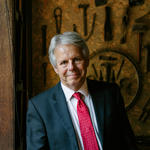 Mark Pardoe MW, Wine Director
I first began to grasp the qualitative implications of climate change on viticulture from conversations in Burgundy over the past few years.
There, I was told that in the days of more marginal climates, vignerons used to pray for good weather, right until the end of the growing season. The decision for the date of picking was based on how late it could be left, and fruit that was not fully ripe often had to be picked anyway. The luxury of a fully ripe vintage only occurred maybe two or three times a decade.
In today's global climate, with temperature increases and harvest dates two to three weeks ahead of where they used to be, grapes almost always achieve full ripeness. Now, the choice for the vigneron is to find the picking date when the levels of sugar, acidity and phenolic ripeness are found in best equilibrium.
Barolo and its cousin Barbaresco are both made exclusively from the Nebbiolo grape variety. Nebbiolo's name is, allegedly, derived from the Italian word for fog: nebbia. Grapes used to ripen so late that harvest in the Piedmont region was often undertaken with vineyards shrouded in late October and early November mist. Under those circumstances, grapes were often picked before balanced ripeness was achieved.
This explains the methods by which the wines had to be made in those days. Even picked so late, the grape's tannins, always naturally high, had not necessarily ripened. The variety's naturally high acidity was often sharp, and the berries lightly coloured.
By extending the period of extraction beyond fermentation, as well as ageing extensively in large old wooden barrels, the angularities and sternness of the wine were softened. A heady wine full of savoury and sometimes menthol notes was produced, but this was often still in need of further ageing in bottle, to better soften the still-stubborn tannins.
Global warming: a golden age for the Langhe?
It was this old-fashioned, time-consuming style that the "Barolo Boys" movement of the mid 1990s sought to challenge, by using different methods of extraction and barrel maturation. But matters have now moved on - and not just in how vignerons have adapted to find the best of both traditional and modern approaches. Global warming has changed all that.
It feels almost irresponsible to claim benefits for global warming and, as we shall see, there are challenges for the wines of Barolo and Barbaresco in this new scenario. However, hotter years and earlier harvests mean that recent vintages have produced wines that naturally showcase the charms of Nebbiolo and mitigate the less appealing aspects. We are in a Golden Age for the wines of the Langhe.
The new, modern style of Barolo and Barbaresco accentuates the pure, bright, rose-perfumed yet cranberry-fresh style of Nebbiolo. Acidity is softened. Tannins are now so sufficiently ripe that wine can be left with its skins post-fermentation for a shorter length of time – if the process is needed at all. Even more traditional addresses that still adhere to extended extraction are dealing with riper tannins.
The result is that the wines of the region can now be approached much earlier than before. In a way that parallels Pinot Noir, they can demonstrate a youthful allure or a more venerable, softer charm.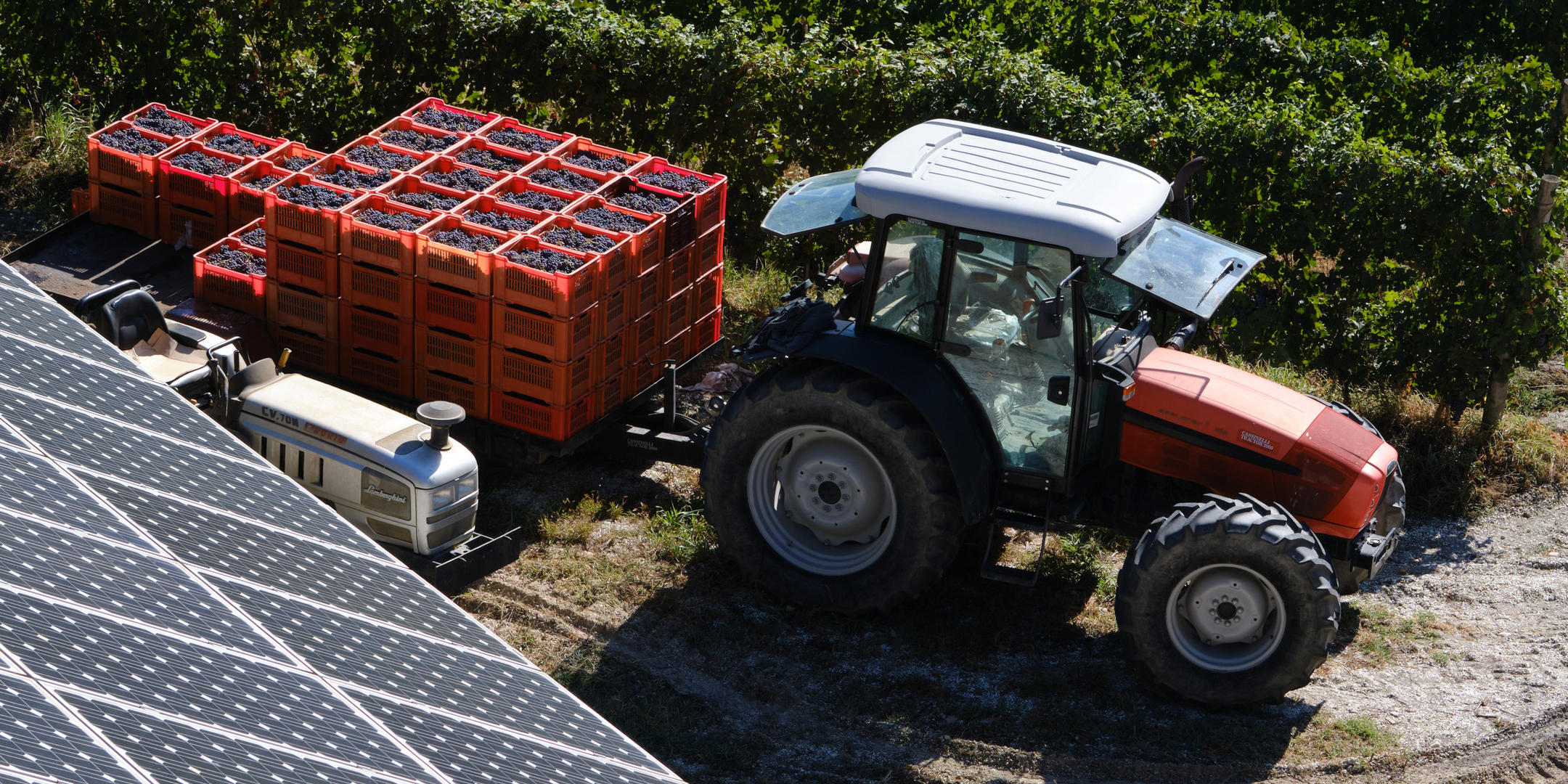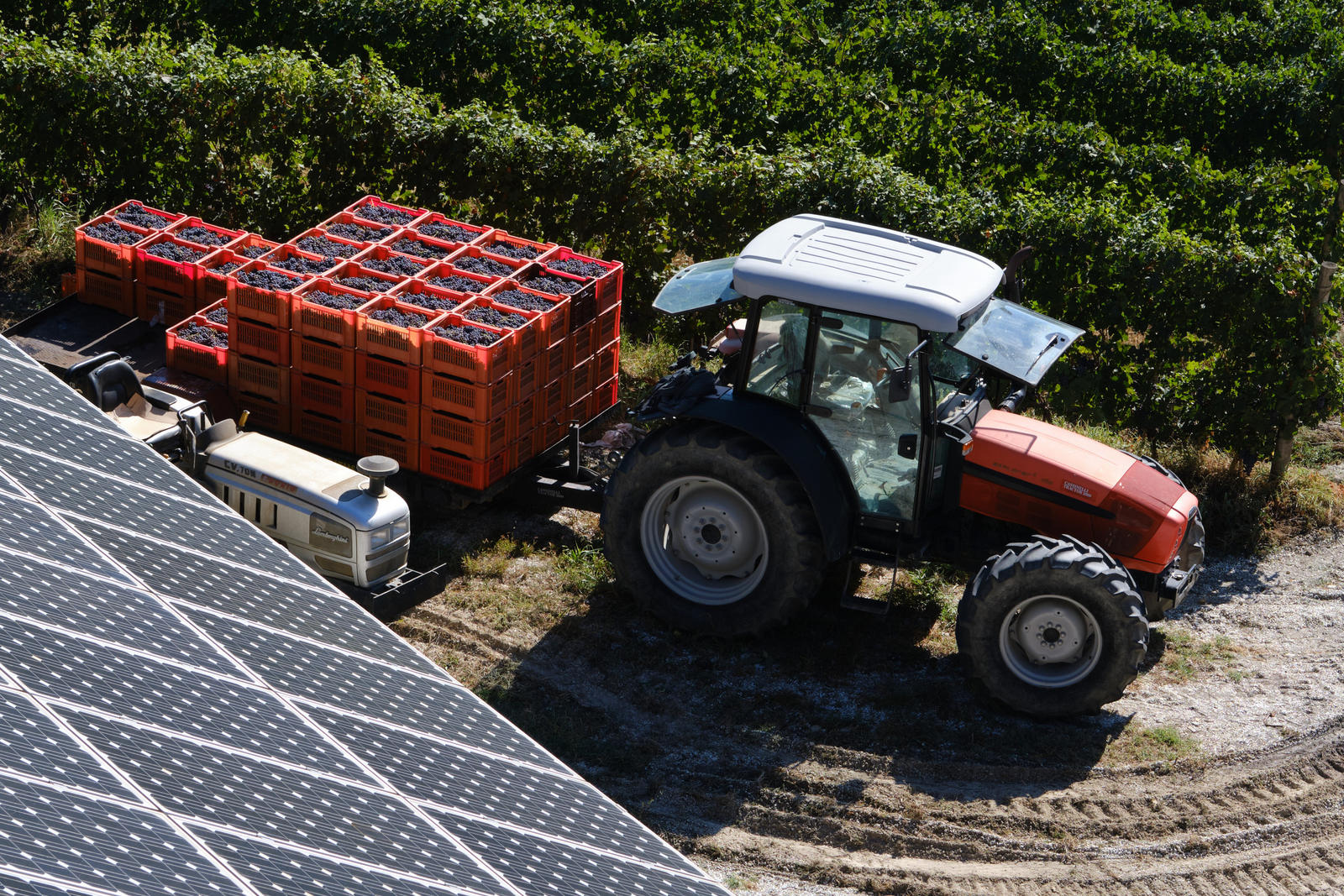 Challenges of climate change
These warmer conditions do come with significant drawbacks. One of the hallmarks of climate change is that weather events become more extreme. If it's hot, it is really hot; if it rains, it's a deluge, and late spring frosts are more common than they ever used to be.
In Piedmont, there is a greater frequency of heavy and damaging hail, especially during the late summer. As a result, many growers now resort to covering their vineyards with netting as protection. Sadly, in such a beautiful region, this is not particularly attractive - although as the landscape is a UNESCO World Heritage site, the only permitted colour of this netting is dark brown.
Also of primary concern is the lack of water. Surrounded to the north and west by the Alps, Piedmont has always been able to rely on deep winter snows to refresh its water table, but these events are becoming rarer. In 2023 there have been alarming pictures of the drought in Northern Italy, which has even reduced the River Po to a trickle.
However, this adversity has precipitated a much greater appetite for organic and sustainable farming. Previously, the region had shown little appetite for these principles. Yet by moving away from monoculture, introducing competing plant life into the vineyard and reducing ploughing, soils are able to retain significantly higher levels of moisture, and their quality is also improved.
Continuing the climate change conversation
For the future, there will have to be much greater emphasis on the subtleties of geology, altitude and aspect that exist within most of Barolo's menzioni geografiche aggiuntive (MGAs).
The process of mapping out single vineyard entities was only completed in 2010 but, with just a handful of exceptions, it would be wrong to think these distinctions equate to the defined vineyards of the Côte d'Or. Many are of quite significant size, especially in Monforte d'Alba. A greater understanding of the variables within each MGA will become necessary, and individual parcels of vines will require their own identity.
There is the start of a trend towards this goal with the use of the term vigna. This term can identify particular plots within a larger MGA, but some producers may choose to use local or personal names as well.
In whichever direction this requirement for greater nuance proceeds, it will become essential to understand which sectors of these famous vineyards are best adapted to managing climate change. An east-facing mid-slope parcel will almost certainly be more resilient than its south-west facing partner at the bottom of a hill in the same vineyard.
But the great vineyards, for example such as Brunate or Vigna Rionda, whilst now being among the first to be harvested, still retain the magic of all great terroirs: the ability to make greater wine than their neighbours, whatever the conditions.
Addressing climate change is a global imperative but, just at the moment, there is curious silver lining: there has never been a better time to enjoy the majestic red wines of Barolo and Barbaresco.