Home > Editorial > Petrus: "in the shadows"
Petrus: "in the shadows"
Words: Charlie Geoghegan
Published: 5th May 2023
FIVE-MINUTE READ
---
Olivier Berrouet has perhaps the most daunting job in the world of wine: making Petrus. Here, he reflects on following in his father's footsteps, the unavoidable nature of typicity and the merits of doing nothing
Some names are so famous, so transcendent, that just one word is enough to spark an immediate association: Plato; Voltaire; Banksy. In the world of wine, one such name looms large: Petrus. From a small vineyard in Pomerol comes one of the most renowned wines in the entire world.
So when Olivier Berrouet became the winemaker here in 2008, aged just 29, he had his work cut out. He also had big shoes to fill: his father's. Jean-Claude Berrouet made no fewer than 44 vintages here and was integral, along with the Moueix family, in building the estate's modern reputation. But despite his youth, Olivier already had a considerable winemaking pedigree. He had come directly from Château Cheval Blanc, just over the border in St Emilion – though not before training at both Château Haut-Brion and Domaine de la Romanée-Conti.
"We are here to serve Petrus, not the other way around"
- Olivier Berrouet, Petrus
There is a gravitas to Petrus – the product and the place from which it comes – that is almost unique in the world of wine. Yet its high profile is an altogether more recent phenomenon than you might expect. The estate dates back to at least 1837, but it wasn't until the 1920s that business began to pick up.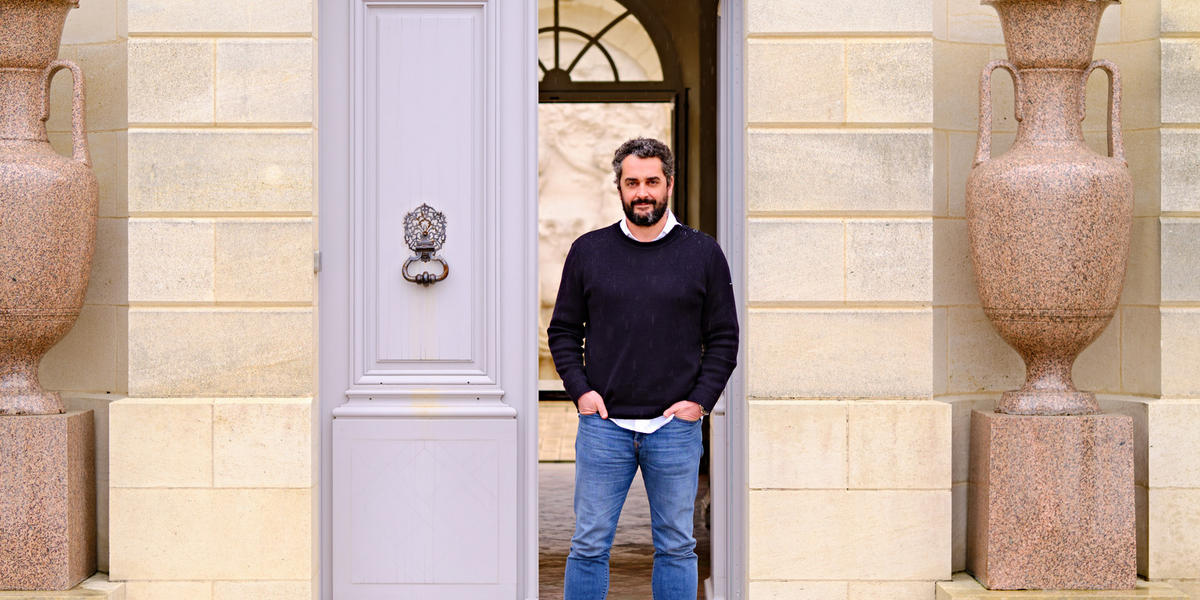 01
01: Olivier Berrouet has perhaps the most daunting job in the world of wine: making Petrus
Madame Loubat, now a legendary figure, bought the estate piece by piece before becoming the sole owner in 1945. Convinced by the little-known property's potential, her efforts were vital in establishing Petrus as a fine wine. Perhaps most prescient was her appointment Petrus in 1945 of Jean-Pierre Moueix as the estate's exclusive agent, later giving him a stake in the business. Moueix became the majority owner in 1969 and his family are still here today; his sons Jean-François and Christian have dedicated much of their working lives to Petrus. The family were joined recently by American-Colombian Alejandro Santo Domingo, who bought a 20% stake in the estate in 2018.
Petrus comes from a very specific part of the world, the Pomerol plateau. Pomerol is rather flat farmland, and this plateau extends to just 40 metres above sea level, but it's what lies beneath that matters: blue gold. Most of the estate's vines sit on a "buttonhole" of smectite, a prized, rare type of blue clay soil. Its ability to retain water without becoming waterlogged is a huge boon, notably in Pomerol where drought can be an issue. The unique vineyard, and the focus here on Merlot, give the estate its "typicity", Olivier believes. He as the winemaker has no control over that typicity, he explains. This is distinct from the wine's style, which he can impact to an extent – though he maintains that he is "here to serve Petrus, not the other way around".
The hardest part of Olivier's job is to be sure he's doing the right thing, "that all the decisions we make are going in the direction of quality". There are some decisions you can't take back, and some calls that will have a profound, irreversible impact. Most crucial, perhaps, is the moment of harvest. "When you pick the grapes, the quality of the tannins and the aromatic complexity are fixed. You can't improve them during the vinification." Has he ever made a mistake? "Honestly, I hope not," he says, pausing. "I hope not."
From a small vineyard in Pomerol comes one of the most renowned wines in the entire world
Fifteen vintages have taught Olivier that "there are no rules and there is no recipe" to making Petrus. "Even little differences in vintage conditions can have a huge impact on the wine." Given its standing in the world (not to mention its price, its scarcity and the overwhelming demand among collectors), it's hard to imagine Petrus having an off-vintage. But Olivier is realistic. "We need to accept that we won't make 1982, 1989 or 2005 every time," he says. "Our goal is to find the right balance between the elements we cannot control and the few elements we can control."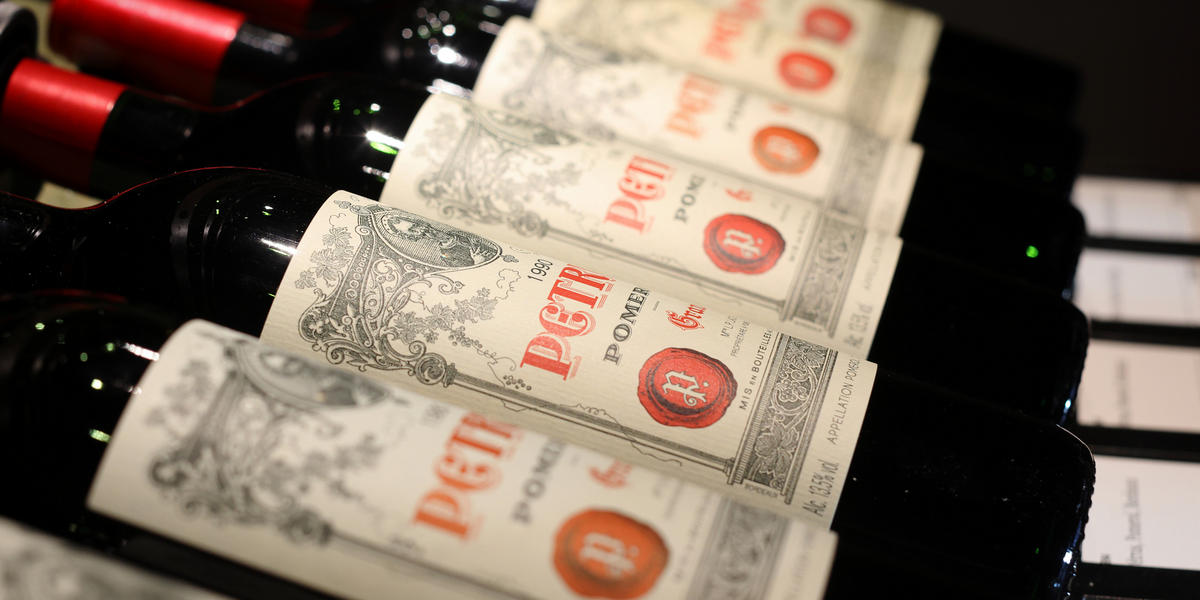 02
02: Few names – or labels – are as instantly recognisable as Petrus
This means that "you don't try to make 2015 every year", he suggests. Or, perhaps, you don't actively try to make anything in particular; you interpret what you're given and "accept the reality of the vintage". This is something Olivier picked up from his early experiences. The best winemakers he has ever worked with – in Bordeaux, in Burgundy – have been "in the shadows", he says. "They don't try to have a strong impact on the style of the wine. They focus on preserving the history of the place and preserving the typicity of the wine. They take the time to think about what's happening."
When Olivier was a trainee at Domaine de la Romanée-Conti, Aubert de Villaine told him that a winemaker sometimes needs "the courage to do nothing". Not taking an action is in itself a decision, Olivier believes. "It's a hard decision to defend if there's an issue afterwards," he laughs. "But you need to accept that you cannot control everything. You can try to change the typicity of the wine, but it won't last. That artificial side will break at some point, and the real nature of the wine will be revealed."
Olivier is already a veteran at Petrus. Yet he has some way to go to catch up with his father's tenure at the venerable estate. Whether he can meet or even exceed Jean-Claude's run here, he doesn't know. "You'd have to ask the Moueix family," he smiles. "If they are happy with me, I hope I'll last as long." He was older than his father was when he started here, he notes. Though with pension reform a hot topic in France just now, never say never.