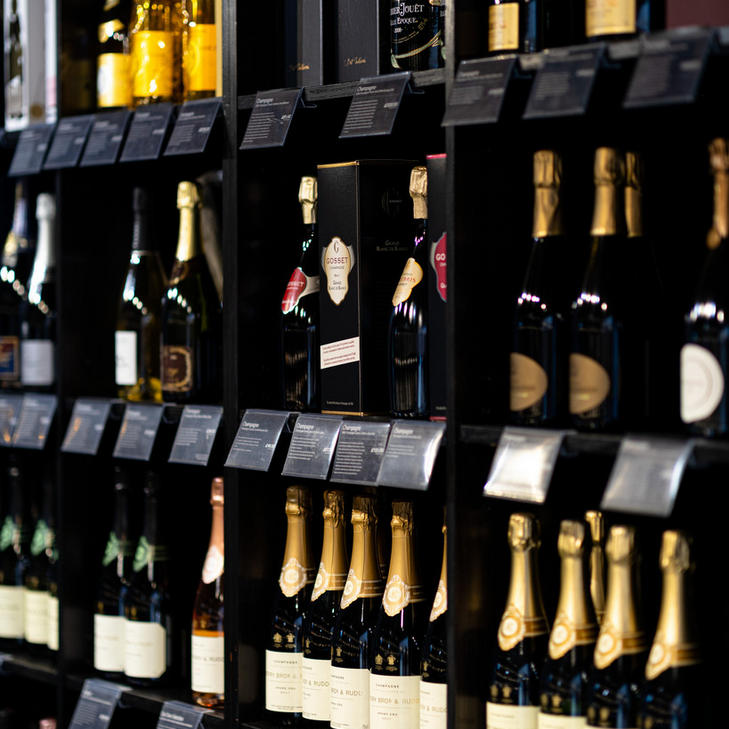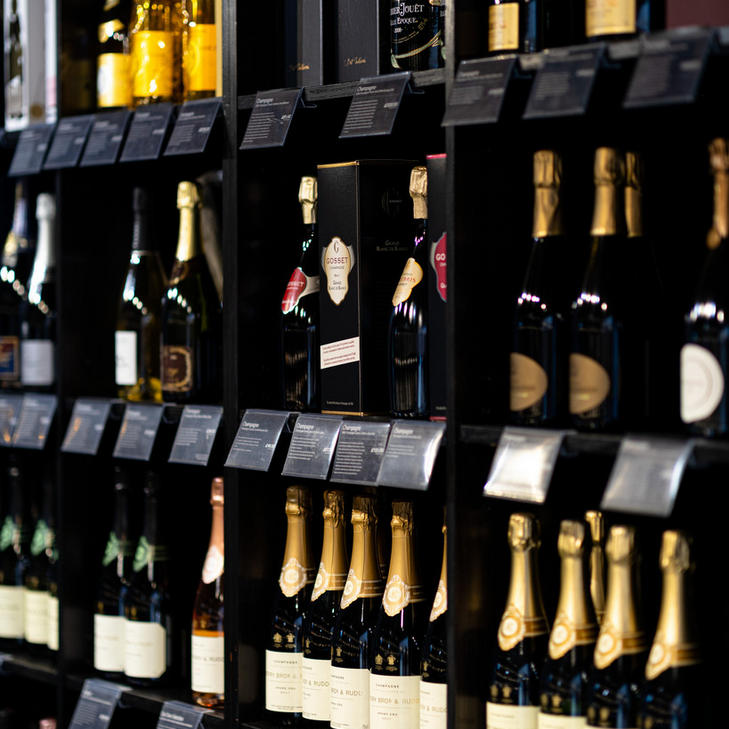 Home to thousands of bottles from around the world
Visit our Basingstoke Shop, and you'll be met with some of the world's finest bottlings – from Bordeaux and Burgundy to exciting new spirits. We seek out both timeless classics and rising stars, offering plenty of opportunity for discovery. Our expert team select these bottles themselves, meaning they can curate an in-store range that's perfectly suited to your tastes. Explore remarkable bottles from all around the world, brought to you in Basingstoke.


Opening hours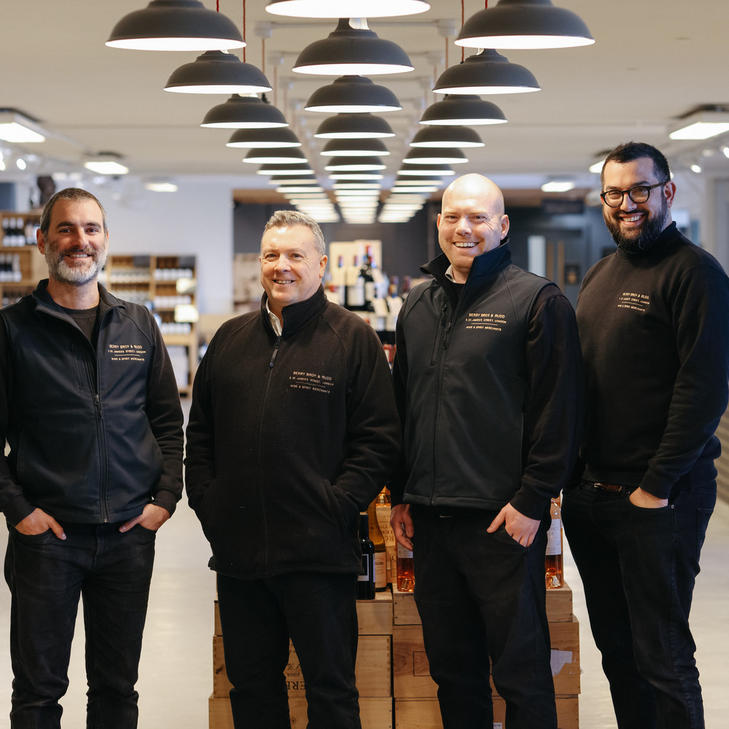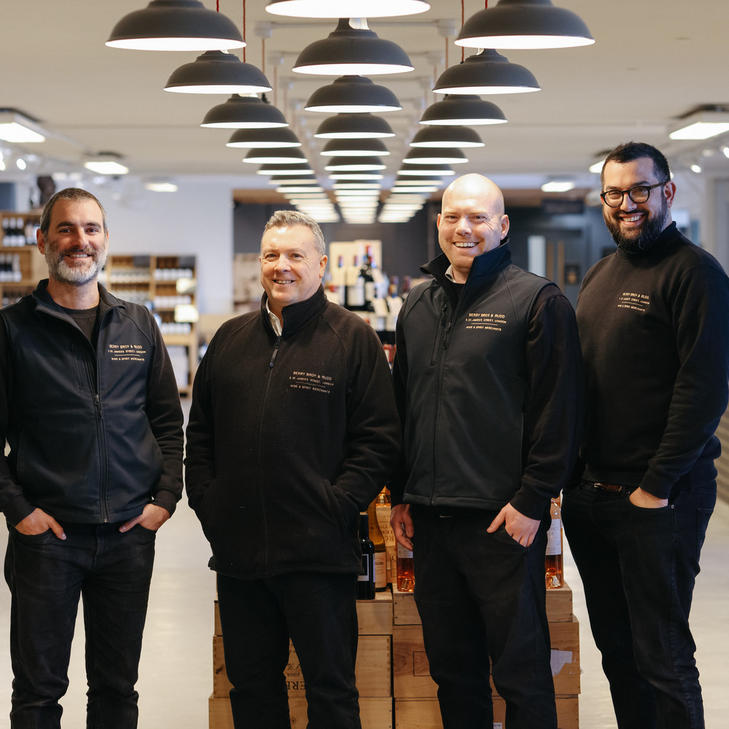 Speak to our experts
With a wealth of knowledge between them, our Wine & Spirits Advisors are perfectly placed to help you find exactly what you're looking for. Heading up the team is Dario Cinti. Dario previously worked as both a mixologist and sommelier. His special area of expertise is Italian wine, yet he also has a passion for Champagne, Burgundy, Alsace and Germany.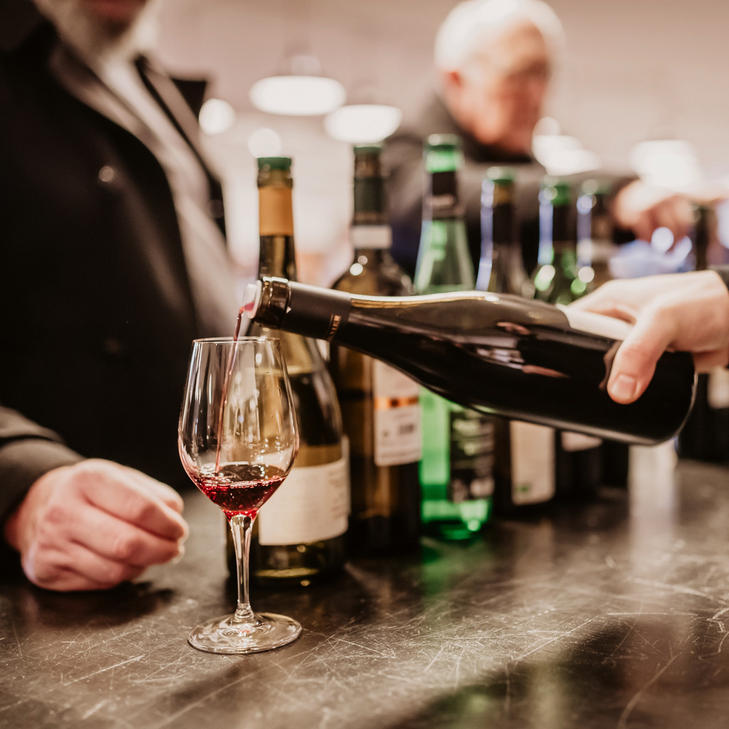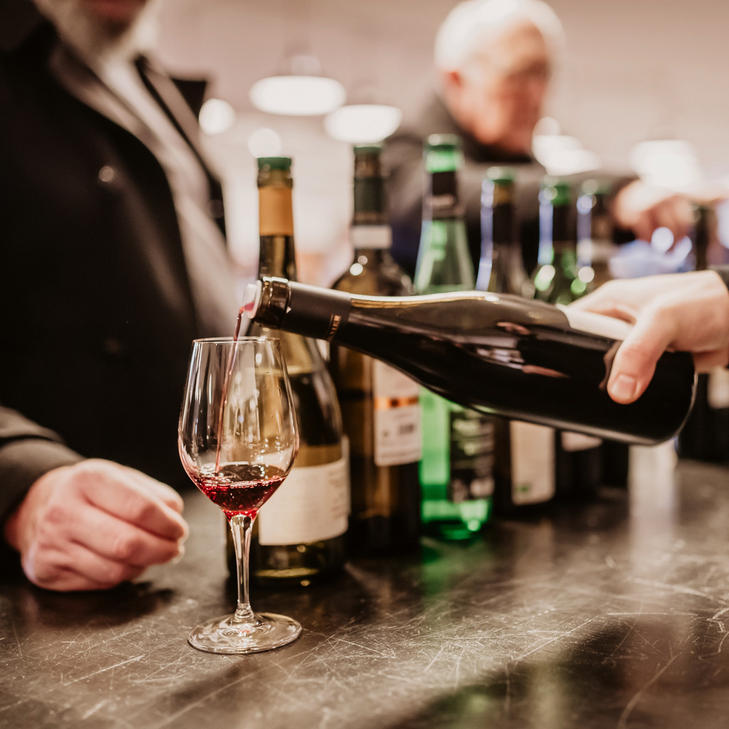 Sample wines in store
Each week, we uncork a fresh line-up of wines for you to taste in store. It's a brilliant way to discover new wines and explore your tastes. Using a Coravin, we're also able to offer samples of premium fine wines.
Available this week:
2020 Berry Bros. & Rudd Argentinian Malbec by Pulenta, Mendoza
2019 Pulenta Estate, Malbec, Mendoza, Argentina
2018 Pulenta Estate, X Gran Malbec, Uco Valley, Mendoza, Argentina
Available next week:
2020 Berry Bros. & Rudd Sancerre by Domaine David Sautereau, Loire
2020 Muscadet Sèvre et Maine sur Lie, Gras Moutons, Domaine la Haute Févrie, Loire
2019 Sancerre Rosé, Daniel Chotard, Loire
2018 Saumur-Champigny, La Marginale, Domaine des Roches Neuves, Thierry Germain, Loire
On Coravin:
2015 Rovittello, Particella No. 341, Etna Rosso, Riserva, Benanti, Sicily, Italy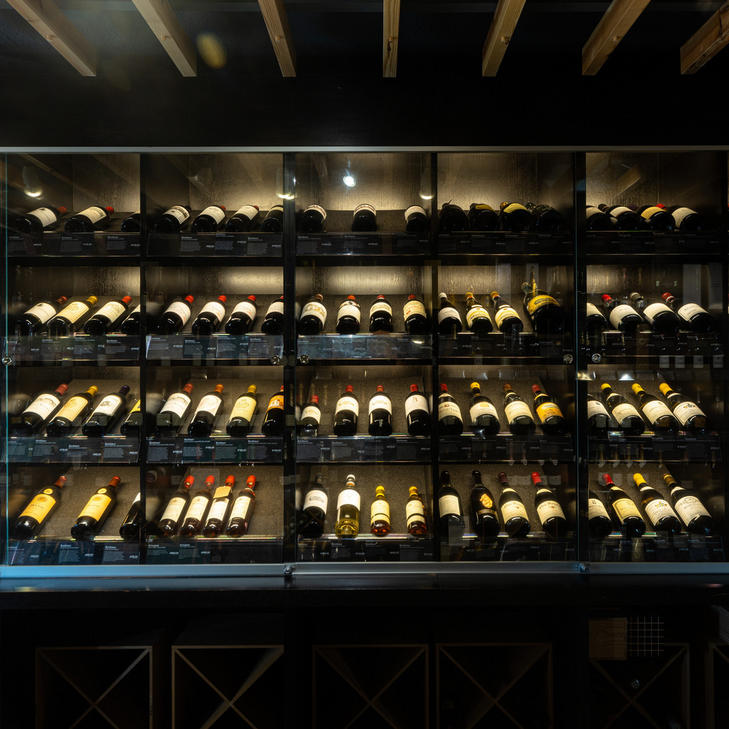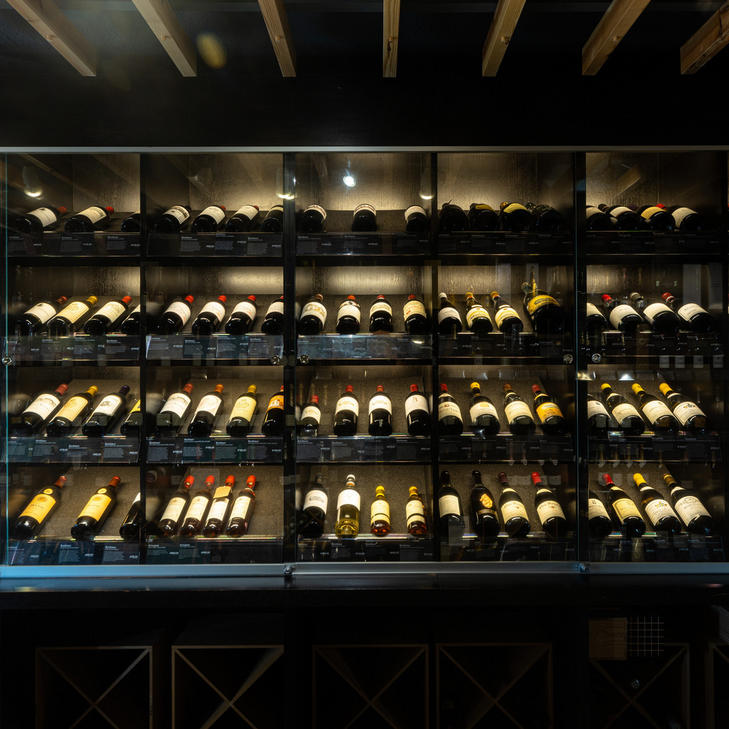 Explore our Fine Wine Cabinet
Our fine wine cabinet is home to some truly special bottles, whether you're after beautifully mature Bordeaux or rare vintages of Champagne. Our expert team are on-hand to help you track down something remarkable.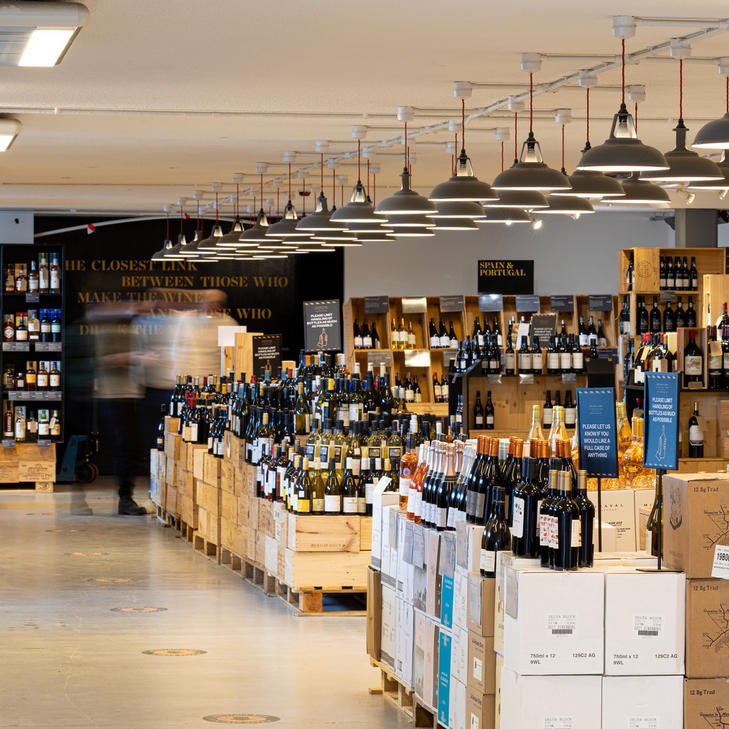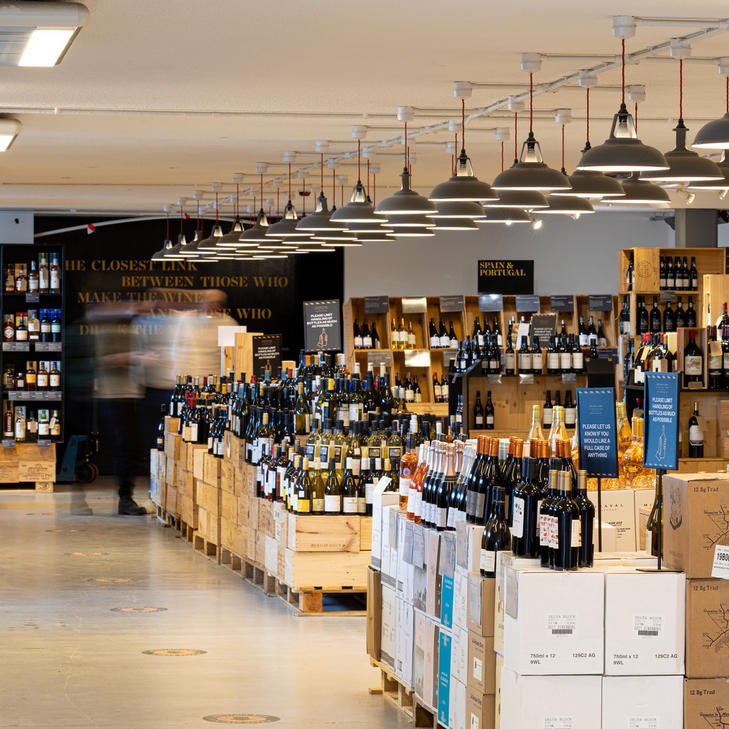 Browse our bin-end selection
Exclusively in our Basingstoke Shop, you'll find all manner of delicious surprises in our bin-end selection. They're the last bottles we have of a certain wine, meaning that you may not find them anywhere else.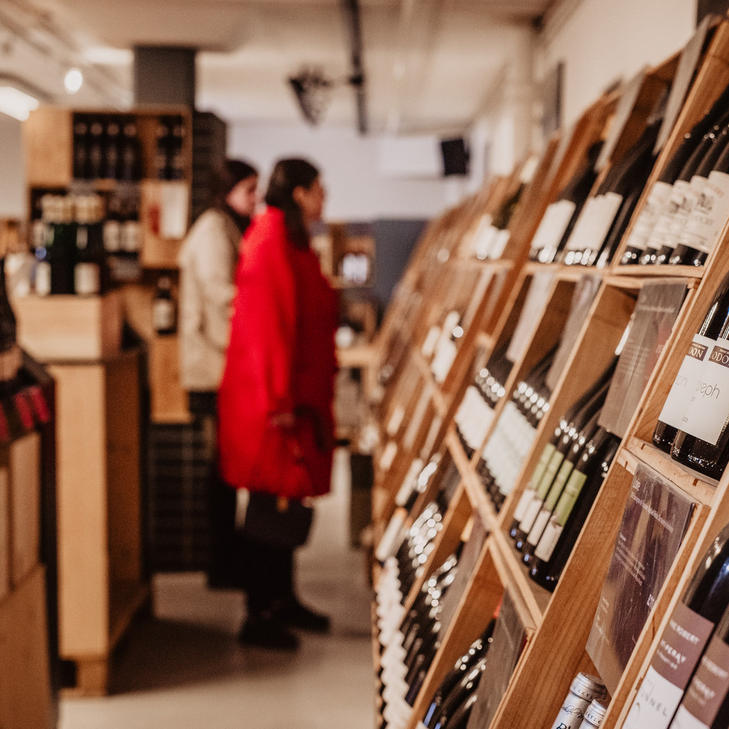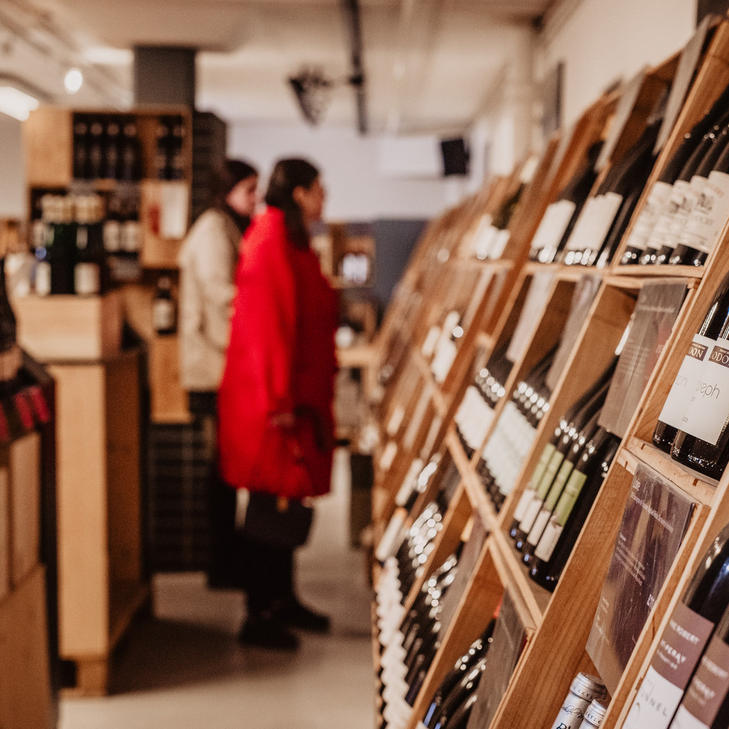 Opening hours
Hamilton Close
Houndmills
Basingstoke
RG21 6YB

Opening hours
Tuesday to Friday: 10am to 6pm
Saturday: 10am to 5pm
Sunday, Monday and Public Holidays: Closed
Telephone: 01256 247 933
We host a variety of complimentary talks, tastings and masterclasses in our Basingstoke Shop. Explore our programme of upcoming events below.
Monthly masterclasses
Our monthly masterclasses take place on Saturdays from 2pm to 3pm.
To book your place, simply email basingstokeshop@bbr.com or call us on 01256 247 933
Saturday 20th August: Exploring Burgundy
Saturday 24th September: The wines of the Americas
Saturday 22nd of October: The wines of Rhône
In-store tastings
Saturday 17th September, 11am to 3pm: The Portsmouth Distillery (Rum)