We're delighted to announce the release of Inside Burgundy: The vineyards, the wine and the people (second edition) by Jasper Morris MW. Since its first publication in 2010, Inside Burgundy has been the benchmark reference on winemaking in the region.
This latest edition covers 1,200 vineyards, 300 villages and 700 domaines. Importantly, it examines the changes of the last decade and brings Burgundy's more affordable areas into focus.
It's now available to purchase in our stores and online, as well as through selected booksellers worldwide.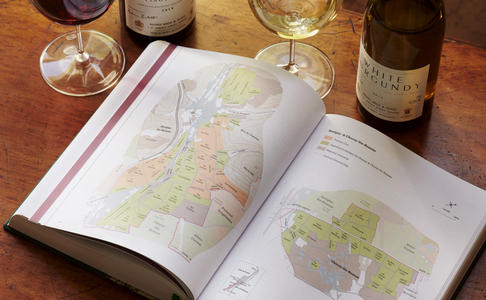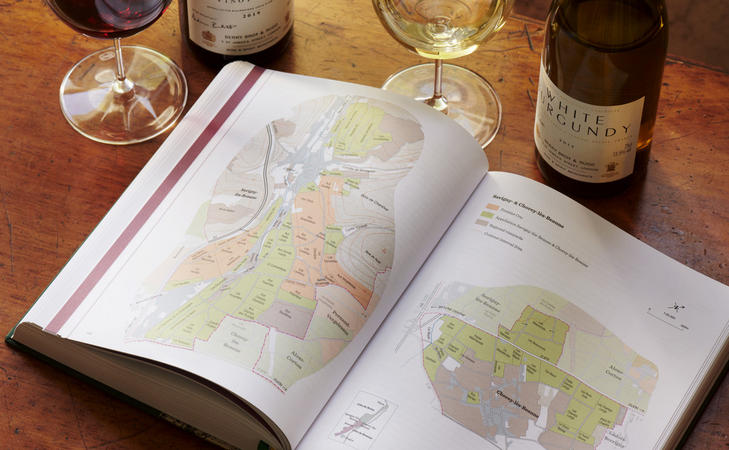 About the book
Inside Burgundy shines a light on the vineyards, terroir and people behind one of the world's most famous wine regions. This second edition is 150 pages longer than the first, with detailed, full-colour maps and updated profiles on Burgundy's winemakers. Encyclopaedic and breathtaking in scope, it's an essential resource for Burgundy-lovers.
.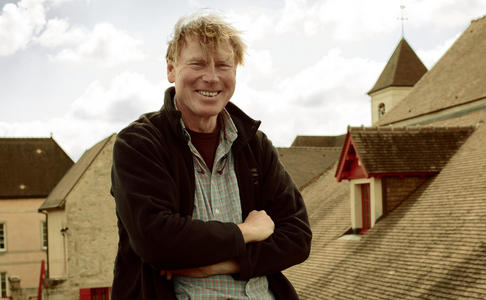 About the author
Jasper Morris MW is a leading authority on the wines of Burgundy. His definitive guide is the result of nearly four decades of experience in the region. He began importing French wines in the early 1980s after founding his own company Morris & Verdin, which was later bought by Berry Bros. & Rudd, becoming Fields, Morris & Verdin. He remained as our Burgundy Buyer until retiring in 2017. He now lives in Burgundy.
Netherlands & Belgium
Bolomey Wijnimport

Gerard Schaepstraat 8 H
1052 GL Amsterdam
Netherlands
+31 20 422 3098

Go to bolomey.nl
Denmark, Sweden & Finland
VINBLADET

Vandværksvej 11 - 13
5690 Tommerup
Denmark
+45 2178 1012

vinbladet@vinbladet.dk
Norway
Moestue Grape Sélections

Bygdøy Allé 23
0262 OSLO
Norway
+47 23 20 32 03

Go to moestue.com

Ireland
Searsons Wine Merchants

10a Monkstown Crescent
Monkstown Village
Co. Dublin
A94 FW11
+353 (0)1 2800405

Go to searsons.com

Germany & Austria
Wine in Time GmbH

Wipplingerstraße 12, 1010 Vienna
+43 1 532 35 18




office@wineintime.at
Iceland
Sante ehf.

Eyjarslod 9
101 Reykjavik
+354 832-0550



sante@sante.is
Switzerland
Siebe Dupf Kellerei AG

Kasernenstrasse 25
CH - 4410 Liestral
0041 61 921 13 33


Go to siebe-dupf.ch

France & rest of Europe
Librairie Mollat

15 rue Vital-Carles
33 080 Bordeaux Cedex
France
+33 5 56 56 40 40

Go to mollat.com

Australia
Bibendum Wine Co.

3-5 Harper Street
Abbotsford
Victoria, 3068
+61 1300 610 919

orders@bibendum.com.au

New Zealand
Maison Vauron

5 McColl Street
Newmarket, Auckland
1023
+61 3 9848 1153

Go to mvauron.co.nz

USA
Sotheby's Wine

1334 York Avenue
New York, NY 10021 (on 72nd Street)
USA
+212 894 1990

Go to sothebyswine.com

Hong Kong
BB&R (HK) Limited

2/F, Pacific House
20-20B Queen's Road
Central Hong Kong
+852 2511 2811


hksales@bbr.com
Singapore
Berry Bros. & Rudd Singapore Pte Ltd

120 Lower Delta Road
#16-16 Cendex Centre
169208
+65 9295 1414


sg_enquiries@bbr.com

Japan
Berry Bros. & Rudd Japan

METLIFE Kanda-Nishikicho Building
3-23 Kanda-Nishikicho
Chiyoda-Ku
Tokyo, Japan
+81 3 3518 6730

japan.mail@bbr.com

China
Inside Burgundy (China) Limited

L/15F, Huamin Empire Plaza
No.728 Yan An Road (W) Shanghai
200050,P.R.C
86 21 52385488

service@insideburgundy.cn