Home > Editorial > Barolo 2018 vintage report
FOUR-MINUTE READ
---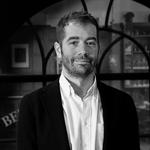 Davy Żyw, Italy Buyer
Despite its challenges, the '18 vintage has resulted in charming, perfumed wines with a sense of place. Italy Buyer Davy Żyw takes a closer look.
2018 Barolo is a vintage at the peak of finesse and charm. The wines strike a beautiful balance of perfume, precision and physical presence, with the most silk-like tannins. There is a clear distinction between crus, villages, and styles with this release. The transparency of the '18 vintage reveals many of the region's intricacies of terroir and adaptability of our producers' viticultural and winemaking philosophies.
We arrive at a release with stunning wines, but the path through the 2018 growing year was not easy. A damp and snowy winter replaced much-needed moisture after the torrid heat of the previous year, but this was followed by one of the wettest springs ever recorded: May reported 25 consecutive days of rain, which made vineyards dangerous to work. Many producers could not treat their vines; therefore, there were some pockets of disease pressure.
Many were anticipating a wash-out vintage, but the fate of the '18 vintage changed in June. The summer was very dry, punctuated by some days of intense heat, but always with the all-important advancement of phenolic ripeness through diurnal shifts with cool nights. Unfortunately for some, there was hail in August which ripped through some vineyards and caused severe damage. Yet it was so localized that the cruel role of the dice meant that even neighbouring vineyards were unaffected.
The growing season ended with moderate temperatures and some cooling rain in September, which flustered some producers. But those who held their nerve into October harvested as usual, or even slightly later than usual, as they waited for optimum phenolic ripeness. The challenges of the year were for the winemakers and vineyard workers, as the wines themselves tell us a different story: the defining vintage personality of the wine is one of composure and calm. One can taste that the vines themselves did not suffer climatic stresses, but rather had the water, light and nutrients needed to provide us with something quite profound.
Unlike the consistent regional pressures of the '17 drought, '18 saw producers in the same village having rather different experiences of the growing season and harvest – including those merely kilometres apart. 
This is a vintage that has resulted in a spectrum of interpretations, emphasising the importance of following the individual producer rather than the vintage headline. There is variability across the region: the way producers handled the rain and hail, picking times, maceration of thinner skins and managing acidity levels were the critical choices of the year. Franco Massolino of Serralunga d'Alba chose not to bottle his cru wines, opting instead to bolster his Barolo Classico – a decision he shared with a few producers in the region due to the vintage's elegant nature.
Yet, many producers have made excellent single crus. Across the road from Massolino, Giovanni Rosso have made stunning, expressive single vineyards from their Cerretta, Serra and Vigna Rionda crus. These wines are lighter and more perfumed than many vintages, but as any true Barolo-lover will know, richness is not the ultimate quality gauge for Nebbiolo. It is a lot more nuanced than that.
For the prodottori who worked with the elements, and showed sensitivity in the cantina, we are rewarded with seductive wines, with a truly unique vintage character. In their '18, Luciano and Barbara Sandrone draw parallels to the classical '08 and '12 vintages. Both these years were on the fresher side; although they were not met with universal high praise by critics on release, many have revised their opinions with the passing of time: these wines continue to reward drinkers and delight any collector smart enough to invest in them.
The recent string of the '15, '16 and '17 vintages gave us great – even outstanding – wines, but there is a thick-skinned toughness to them. The '18s, on the other hand, are gleaming and open in comparison. The best wines of the '18 vintage showcase the strength of this multifaceted and extraordinary terroir, elegantly choreographed and infused by an equal sense of calm and place. These wines do not have many of the youthful hard edges we have grown to expect from a new Barolo release. The most striking impression one derives from these wines is of soft fruit pleasure and a sense of place – and, dare I say it, a Pinot Noir-style personality. The '18 vintage will be remembered as the perfect portal for any Burgundy enthusiast to become acquainted with the Langhe.
There is always such a debate, hyped by exceeded expectations, about when to open extraordinary vintages. I am happy to announce that '18 offers us respite and refreshment from this: it will sit happily in our cellars as a vintage that is fit for drinking, but equally one to lay down for future consumption or investment. Generally, this is not a vintage which needs decades of cellaring to reach its prime; but for the greatest wines (of which there are many), patience will be rewarded. Whether you drink your '18s now, or in years to come, it is impossible not to be seduced by these charming, perfumed wines. No Barolo-lover should be without them.