About this SPIRIT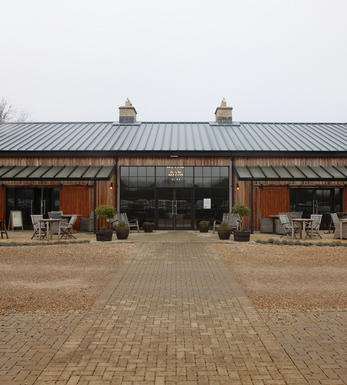 The Cotswolds Distillery
The Cotswolds Distillery was started in 2014 by founder & CEO Daniel Szor. Native to New York but a career in finance in London set Daniel up to follow his passion of whisky and build a brand new distillery in the heart of the Cotswolds near his home.
A commitment to traditional methods and high quality raw ingredients means that all the barley used to make their whisky has been grown in the Cotswolds.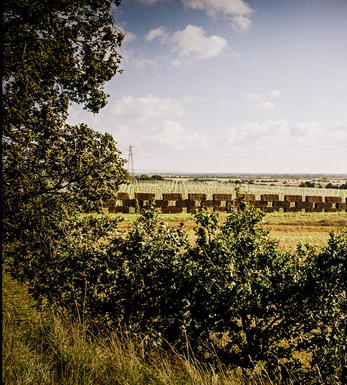 England
The Romans introduced the vine to this country, but winemakers ever since, from the medieval monks at Warden Abbey to the pioneering oenologist Ray Barrington Brock, have found it fiendishly difficult to make successful wines in such a marginal climate. They have also found them equally difficult to sell. Recent years have seen a marked improvement across the board, both in terms of viticultural and vinification techniques, and in the weather.
The authorised grape varieties have been selected for their ability to ripen in England's adverse and challenging climate. They inlcude the following varieties, mainly of German origin:
Huxelrebe
A crossing of Chasselas x Courtillier Musqué. It is often used for dessert wines because of its naturally high sugars and its susceptibility to 'noble rot'. It has a mouthwatering acidity and pronounced aromas of elderflowers, and a grapey, intense fruity palate.
Madeleine Angevine 7672
It is a high-yielding, cold-climate resistant grape, which thanks to its relative low acidity, lends itself well for blending with more high-acid varieties. On its own it produces light-bodied, fruity wines with a pronounced muscatty bouquet.
Muller-Thurgau (Rivaner)
A vigorous, early ripening variety, crossing of Riesling x Riesling, once the core ingredient of the German Liebfraumilch wines, and among the first grapes planted in the U.K. Its popularity is on the wane.
Reichensteiner
A Müller-Thurgau crossing with Madeleine Angevine and Calabreser Fröhlich. A widely planted variety in the UK , thanks to its ability to ripen reliably, and and its high yields. The wine is quite simple on its own and is often used for blending in both still and sparkling wines, sugar levels.
Schonburger
A Pinot Noir - Chasselas Rosé - Muscat Hamburg crossing. This grape has earned a good reputation in the UK, yielding white wines with low acidity, fleshy texture, delicate Muscat overtones (evocative of a less pronounced version of Gewürztraminer).
Seyval Blanc
The most widely grown variety in the UK, a heavy cropper heavily and reliable performer even in cold vintages. It is often used for blending -still or sparkling wines- , and can even take oak ageing. The single varietal versions display crisp acidity, with neutral flavours.
Auxerrois
This grape is mainly grown in Alsace, where it is usually blended into 'Edelzwicker' and it comes from the Pinot Blanc family. In the UK it is useful as a sparkling wine base (adding body to the blend), as well as on its own.
Bacchus
A crossing of Silvaner, Riesling and Müller-Thurgau, originating from German vineyards. A pronounced aromatic grape, with high sugar and lush fruit character. The best examples of Bacchus wine age well and develop interesting flavours. This is one of the UK's ameliorateur varieties, capable of producing quality wines.
Chardonnay
With plantings on the increase, it is used for sparkling wines blends, along with Pinot Noir and Pinot Meunier. There also some good examples made into still, varietal wine.
Kerner
A Trollinger (Black Hamburg) and Riesling crossing. This is a very successful grape in the UK climate, that yeilds ripely fruity wines. Stylistically it bears many similarities to Riesling
Optima
A Silvaner - Riesling and Müller-Thurgau crossing , high in natural sugars and hence suitable for 'late harvest' wines.
Orion
A hybrid originating from the Optima and Villard Blanc graes. A new generation of hybrid varieties bred both for wine quality and disease resistance. A recent introduction in the English vineyards. Early examples show wines of good fruit and aromatics.
Phoenix
Another recently created hybrid from Bacchus x Seyve Villard 12-375, bred for quality and disease resistance. Currently planted in a few vineyards.
Würzer
A Müller-Thurgau - Gewürztraminer crossing with quite pronounced, spicy flavours.
The vast majority of English wine production is white wines and, over 90% of that originates from the above varieties. The wines are typically light-bodied, low in alcohol, perfumed and floral, and with refreshing acidity. Sparkling wine is the definite style that holds most promise for quality wine production: Made generally by the traditional mèthode champenoise and from the classic champagne grapes (Pinot Noir, Chardonnay).
Investment at estates like Nyetimber has found that England's chalky soil and cool climate are capable of producing sparkling wines of the highest quality.
Camel Valley in Cornwall also exemplify the quality now found in in these cool and pleasant lands.