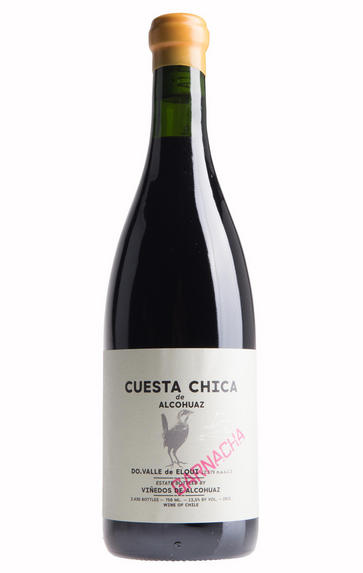 2015 Viñedos Alcohuaz Cuesta Chica Garnacha, Valle de Elqui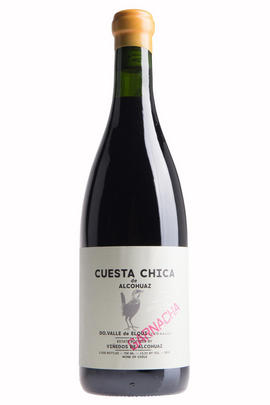 About this WINE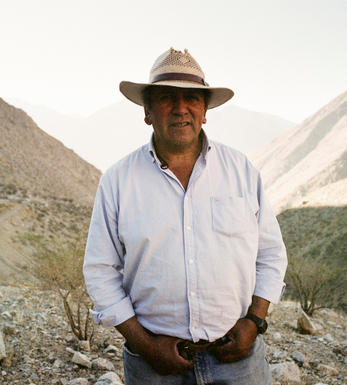 Vinedos Alcohuaz
Alcohuaz is the name of the small village near the vineyard. Viñedos de Alcohuaz is a young project, the vines are 10 years old now and planted on granite and volcanic soils in the semi-arid environment of the Elqui Valley, some 500km north of Santiago. At 1800 - 2200m altitude, these vineyards are some of the highest in the world. The vineyard are farmed organically and biodynamically but currently the winery does not seek certification. Marcelo Retamal of de Martino fame is responsible for winemaking at this 18ha estate.

GRUS is a blend of Syrah, Grenache, Petite Sirah and Malbec, fermented in stone lagares and aged for 12 months in Nomblot concrete Eggs. The name GRUS comes from a constellation of stars - the crane bird.

RHU is a blend of Syrah, Grenache and Petite Sirah, fermented in stone lagares and aged in a mixture of concrete eggs and Stockinger foudres. The meaning of RHU is the portal to the spiritual world. This is a more structured wine than GRUS, brimming with volcanic power.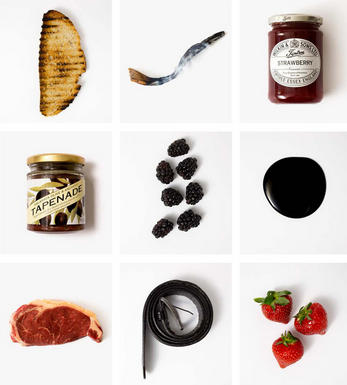 Grenache/Garnacha
Grenache (Noir) is widely grown and comes in a variety of styles. Believed to originate in Spain, it was, in the late 20th century, the most widely planted black grape variety in the world. Today it hovers around seventh in the pecking order. It tends to produce very fruity, rich wines that can range quite widely in their level of tannin.

In many regions – most famously the Southern Rhône, where it complements Syrah and Mourvèdre, among other grapes – it adds backbone and colour to blends, but some of the most notable Châteauneuf du Pape producers (such as Château Rayas) make 100 percent Grenache wines. The grape is a component in many wines of the Languedoc (where you'll also find its lighter-coloured forms, Grenache Gris and Blanc) and is responsible for much southern French rosé – taking the lead in most Provence styles.

Found all over Spain as Garnacha Tinta (spelt Garnaxa in Catalonia), the grape variety is increasingly detailed on wine labels there. Along with Tempranillo, it forms the majority of the blend for Rioja's reds and has been adopted widely in Navarra, where it produces lighter styles of red and rosado (rosé). It can also be found operating under a pseudonym, Cannonau, in Sardinia.



Beyond Europe, Grenache is widely planted in California and Australia, largely thanks to its ability to operate in high temperatures and without much water. Particularly in the Barossa Valley, there are some extraordinary dry-farmed bush vines, some of which are centuries old and produce wines of startling intensity.


Reviews
Customer reviews
Critic reviews
There is a new Garnacha from a single plot at 2,179 meters altitude in Alcohuaz in the Valle de Elqui called 2015 Cuesta Chica, named after the vineyard. It fermented destemmed in a closed troncoconic vat with indigenous yeasts and aged in concrete eggs for 23 months. It's a light and aromatic Garnacha, incredibly floral, with moderate alcohol and very fine tannins. This is an incredibly elegant and nuanced version of the grape. Superb debut, especially for plants from 2009 and 2010. They have used some full clusters in the following years. I also look forward to tasting the versions when the vines age. 2,248 bottles produced.
Luis Gutirrez - 28/04/2017