2014 Picolit, Colli Orientali del Friuli, Marco Sara, Udine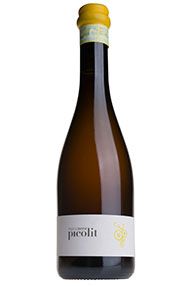 The Producer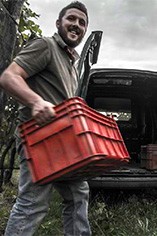 Marco Sara, Friuli-Venezia-Giulia
Marco Sara is a young Friulano producer whose family and 7 hectares of vines and 4 hectares of woods are located just north of Udine at Savorgnano del Torre, on the western of the Colli Orientali del Friuli – a pre-Alps range of hills that separate Friuli from Slovenia.

Here, at between 75 – 300 msl, the marne ('ponca') and sandstone slopes favour Marco Sara's white and red indigenous grape varieties Friulano, Ribolla Gialla, Picolit, Verduzzo, Schioppettino, Refosco, along with some Cabernet Franc.

Marco took over the reins of his family cantina in 2000, making the switch from selling off in bulk to bottling the fruit himself. In 2005 the estate became organic; it was also the year when he first bottled sweet wines Picolit and Verduzzo. He makes small quantities of hand-made wine, using organic fruit and wild yeast. These are authentic fine wines that speak of an indigenous grape, that respect and reflect local tradition and territory.

View Producer
The Grape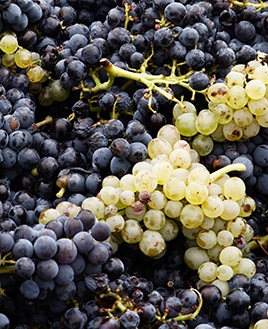 Picolit
Picolit is a rare varietal found almost exclusively in the north-eastern Italian region of Friuli-Venezia-Giulia, particularly in Colli Orientali del Friuli DOC.

It is documented back to the 18th century as a producer of sweet white wine, not dissimilar in style to Bordeaux's Sauternes, due to orange botrytic characters, and widely acknowledged as one of Italy's most impressive sweet wines. Bready apricot notes characterise the nose while the elegant palate speaks more of marmalade fruit.
View Grape
Customer Reviews
Questions And Answers