Home > Spotlight on sustainability > Fattoria La Màgia
Montalcino-born Fabian Schwarz of Fattoria La Màgia has seen profound change in the region. Here, we speak to Fabian about family history, pursuing quality and his low-impact approach  
"We are organic, and for me, it's very important," says Fabian Schwarz, second-generation owner-winemaker at Fattoria La Màgia in Montalcino when he spoke to us earlier this year. "When you have to fight against diseases or insects, the best way to do it is to do it with nature." It's this methodology which, Fabian believes, gives him the balance needed to ensure the health of his vineyard, and the quality of his wines in the long term.
"When you have balance in the ecosystem, it gives you the possibility to work better, and to have less problems in the future," he explains. "You may have a few problems; you might lose a little bit of production – let's say 5% in Montalcino, not more – but it gives it gives you the possibility to have a more consistent production."
"In my opinion, there has to be a balance between us: the people, the man, the homo sapiens working in the vineyard. And you have to you have to try to to see what the plants need now. You have to give the plants attention."
It's certainly true that Fabian's vines receive his undivided attention. "Most of the job is done in the vineyard," he says. "At least 50% of it is done by the terroir; it's not down to you. But obviously, you have to choose only the right grapes, and you have to pay attention not to make mistakes."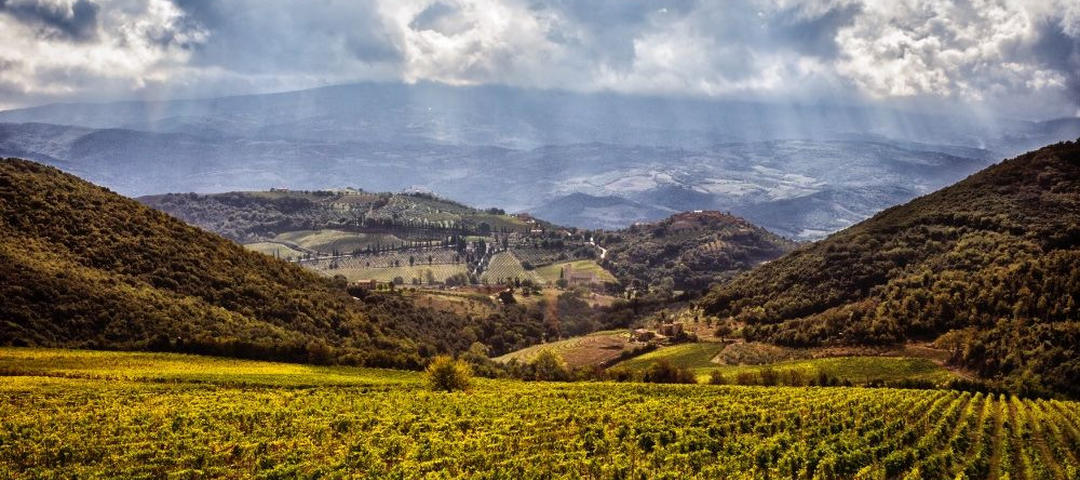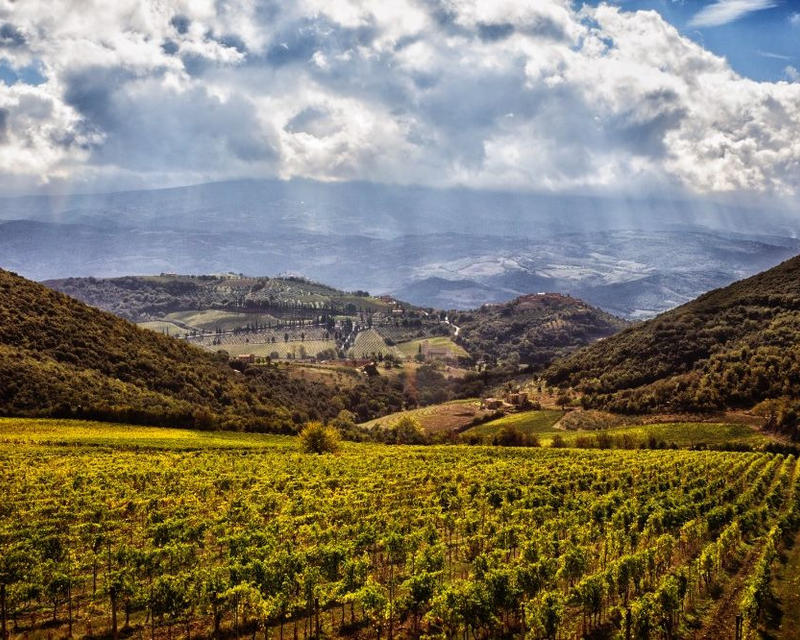 The pursuit of quality
Fabian was born in Montalcino and studied at the winemaking school of San Michele all'Adige in Trentino. In 2005, he started working at the family property; when his father retired in '11, he took over the whole estate. "The commercial side is the most difficult part," he admits, "but I like it. It's important to work with people that share our idea of wine."
What is his idea of wine? "If you have the chance to be in Montalcino and to make Brunello," he says, "you have to try to produce one which is really at the top. You have to work only with quality. You can't have something in the middle."
The Schwarz family at La Màgia
The Schwarz family's roots are in Alto Adige in northern Italy. In the late 1970s, Fabian's father got wind of an interesting piece of land available further south, in the wine region of Montalcino. "My father was 28 when he first saw La Màgia," recalls Fabian. "He didn't have a 'real' job and he thought that the wine business could be a nice way of life. He convinced my grandparents to buy it."
The family moved to Montalcino in '79. Back then, Brunello di Montalcino did not enjoy the reputation it does today; land there was (relatively) affordable. "Land in Chianti and Montalcino was around the same price," says Fabian. "To buy the winery at that time was probably the equivalent of €2 million in today's money. To buy it now, you'd have to add one zero more to the price."
Change in Montalcino
Things have changed dramatically in Montalcino since the '70s. "There were 150 grape producers but only 20 or 30 of them were making wine," Fabian explains. "Most estates were just producing grapes and selling them to the cantina sociale [local co-operative] or to other wineries. Today there are 280 producers, and 250 make their own wine."
With the proliferation of estate-bottled wine, quality shot up. Outsiders like Fabian's father, and the Italian American Mariani brothers – founders of Castello Banfi – brought with them investment, commercial acumen and increased access to international markets. "This was a very important marketing period for Brunello di Montalcino," says Fabian, "the money that came in allowed people to invest in quality."
The top-end of the market
Fabian took over the property during the last financial crisis. "It was difficult to sell wine at the time," he recalls. "A lot of wineries here lowered their prices, particularly to get into the US market." New to the role but with the commitment to top quality firmly in mind, Fabian didn't follow suit. "I thought about it," he says, "and I decided to do the complete opposite."
Instead of trading down, Fabian opted to launch single-vineyard Ciliegio, now La Màgia's flagship cru. "The vineyard was planted in '74 by the original owner," he explains, "it's between two cherry trees [ciliegio is Italian for cherry tree] and it's where we produce our best grapes." The wine is produced in tiny quantities and each bottle is numbered.
"This is the kind of wine that I like," Fabian says, "it's the best expression of the vintage that I can do from that part of the vineyard, without any limits in quantity. If in my opinion only one barrel is good enough, we make only 500 bottles. But normally, that's not a problem at all."
Aside from his single-vineyard flagship wine, Fabian also makes several other terroir-focused wines, including our Own Selection Brunello di Montalcino. His Rosso di Montalcino is a a bright expression of La Màgia's high-altitude terroir and creative winemaking.
Experimentation at La Màgia
Italian wine laws dictate in large part what Fabian can and cannot do. But he is open-minded and inquisitive, something of an experimenter. In the vineyard, he has tried new vine training methods and used plants to aid in soil health. In the cantina, he has run trials on oak – of various shapes, sizes and origins – for over a decade.
"If you don't experiment and try these things out for yourself," he says, "you'll never find what you want. There's always something new to discover."
La Màgia's wines are a part of our  Spotlight on sustainability offer