Learn more about 1994 Red Bordeaux
A rather neglected vintage that has been overshadowed by the 2 superb years that followed it. However, many noteworthy wines were produced and serious claret drinkers should not overlook it. A very early flowering and ideal growing and ripening conditions until mid-September led growers to believe that they had potentially an outstanding vintage on their hands. However Mother Nature intervened and hopes of a great year were dashed by heavy rain between 14th and 17th September, followed by intermittent showers during the rest of the month.
The finest wines are from properties that used severe selection to counteract dilution from the September rains and are powerful full-bodied wines that are well structured and display good concentration of fruit. The most successful region was Pomerol and all the 94s remain incredibly good value for money. Léoville Barton and Vieux Château Certan are both outstanding.
Showing 1-1 out of 1 items
Hide All Tasting Notes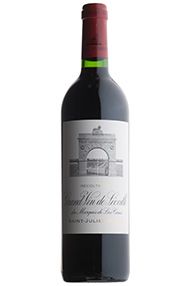 Case price (Bottle 12 x 75cl)
See All Listings
Showing 1-1 out of 1 items