Chablis - Wine Vintage 2009

The wines
Contrary to initial expectations, many of the white wines in 2009 are absolutely stunning. They began to show their true qualities only after the summer, when a mineral backbone appeared in support of the graceful, ripe fruit.

Sugar levels are where they should be everywhere, acidity either just right or sometimes just a touch on the low side. Overall is more of a feel of 1999 than 2005.

The weather
The summer of 2009 had a very different feel to it compared to its two immediate predecessors. It was not without problems, notably hail in May and some poor weather in July, but at least the ground heated up properly this year which it had signally failed to do during the drab summers of 2007 and 2008.
Jasper Morris MW, BBR Buyer
Jasper divides his time between England and Burgundy. His unique position led him to write the ultimate guide to the vineyards of the region, Inside Burgundy. Described as "the greatest reference work of our generation" by Bill Nanson (www.burgundyreport. com), and "an essential book for anyone remotely interested in the region and its wines" by Neal Martin (www.erobertparker.com), this outstandingly detailed book, in 656 pages, covers one thousand specific vineyards, from Grands Crus to obscure plots.

Further to the Chablis 2009 wines, also see the vintage overview and the available releases in the neighbouring Burgundy (Cote de Beaune, Cote de Nuits, Maconnais)
Showing 1-1 out of 1 items
Hide All Tasting Notes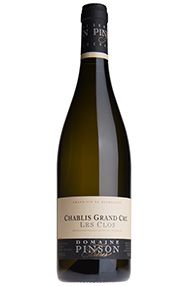 Showing 1-1 out of 1 items