The 2011 Loire vintage was shaped, as elsewhere in Europe, by the unusually warm and dry spring that signalled an early harvest. This was compounded in the Loire by the lack of a preceding winter, without any rain;

Sancerre-based wine maker David Sautereau remarked that there were no frost days during this period, compared with 25 the previous year. Consequently Sancerre's 'ban de vendange' (official starting date) came on 1st Sept, after a cool & damp july/august that threatened to upset the party with outbreaks of rot.

Francois Cotat started harvesting his high density vineyards (8,000 plants/ha) on the 12th Sept, reporting low yields and low levels of sugar (less than 3 grams residual sugar for all his 2011 wines); the warm period post harvest helping to finish the fermentation to dryness, with total acidity at 3.50 – 4.00 levels.
Showing 1-1 out of 1 items
Hide All Tasting Notes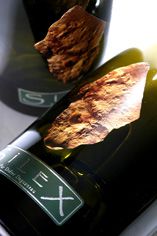 Showing 1-1 out of 1 items