We speak to Brand Ambassador Ross Bryant to uncover the roots of our No.3 London Dry Gin.

Crafted from juniper berries, citrus and spice, our No.3 London Dry Gin is today one of our flagship spirits. Its life began in 2008, when Simon Berry – our former Chairman – challenged the Spirits team to create "the world's best gin".

"It was no easy task, as you can imagine," says Ross Bryant, Brand Ambassador of No.3 Gin, "but that was the start of a two-year journey to create the perfect gin."
The first recorded gin recipe dates to 1495, documented in a Dutch cookbook now belonging to the British Library. The recipe lists a "botanical spirit distilled from wine", with copious amounts of spices which, at the time, would have arrived in the Netherlands via the Silk Road: nutmeg, cinnamon, cloves and cardamom, amongst many others.

Lists of ingredients have changed throughout the centuries, however the inclusion of one key ingredient is undisputable: juniper. This is the botanical which gives gin its name, shortened from the Dutch jenever, from the Latin juniperus.

In later centuries, the establishment of the East India Trading Company meant that spices from afar became easier to procure. "Fast forward to 18th century London, and exotic botanicals were now more widely available," says Ross. "Citrus, not historically available on our shores, became a mainstay in many gin recipes."

As production methods became more sophisticated in the 19th century, a new style evolved, leading to the category of London Dry Gin. Juniper became the leading ingredient, balanced with citrus and root spice. Our No.3 London Dry Gin remains true to this style.

As Ross puts it, "No.3 is created with three flavour profiles: juniper, citrus and spice. It's about simplicity, balance and quality." Our gin is distilled from Italian juniper berries, Uruguayan grapefruit peel, Spanish orange peel, Guatemalan cardamom, Bulgarian coriander and Polish angelica root.
Gin at Berry Bros. & Rudd
"To create our No.3 London Dry Gin, we partnered with Royal De Kuyper Distillers in Schiedam," says Ross. "As Holland is the birthplace of gin, it seemed like the right place to begin. Like us, they're a family-owned company with a rich heritage; the still we use is over 100 years old, and it's used solely for the production of No.3."

We originally started selling gin in the late 1940s, when we first introduced what was then known as Berry's Own Gin. "This was something like the Good Ordinary Claret of gin: a great product at an attractive price point," explains Ross. "It fell out of production in the 1950s, leaving only one bottle behind. From this remaining example, we reconstructed the recipe to create the Berry Bros. & Rudd London Dry Gin which we now sell as part of our Classic range."

What's different about our No.3 Gin is the painstaking work that went into refining it. We collaborated with Dr David Clutton – the only person with a PhD in gin – and top bartenders such as Alessandro Palazzi from Duke's Bar in Mayfair.

Today, we're proud to have been awarded the World's Best Gin four times at the International Spirits Challenge.
The bottle of our No.3 London Dry Gin is striking in its design: tall, bold and aquamarine, embossed with a silver key.

"The key on the bottle is modelled on the key to the Parlour, one of the rooms at the back of the No.3 building. Many important decisions were taken in this room, including the one to create this gin.

One of the factors which marks us apart is our collaboration with artist and photographer Justin Zoll. The artwork features rich, kaleidoscopic colours which are derived from the magnified crystals of our No.3 Gin.

Ross says, "Justin took a sample of our No.3 Gin, froze it, then placed it under a microscope. The result is a beautifully abstract world: a dramatic landscape of colour within the finer details... We like to champion artists in other fields who share our ethos of precision and perfection."

It's now been over a decade since we first released our No.3 London Dry Gin. Crisp, refreshing and refined, we think our timeless gin encapsulates everything the spirit should stand for.
Ross's favourite gin cocktails
Here are three easy ways to enjoy our No.3 London Dry Gin.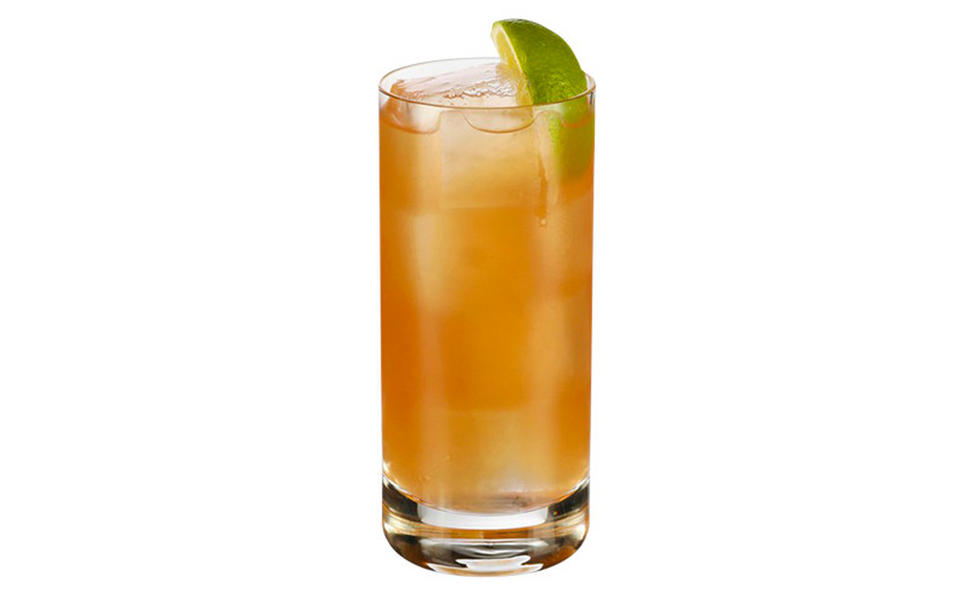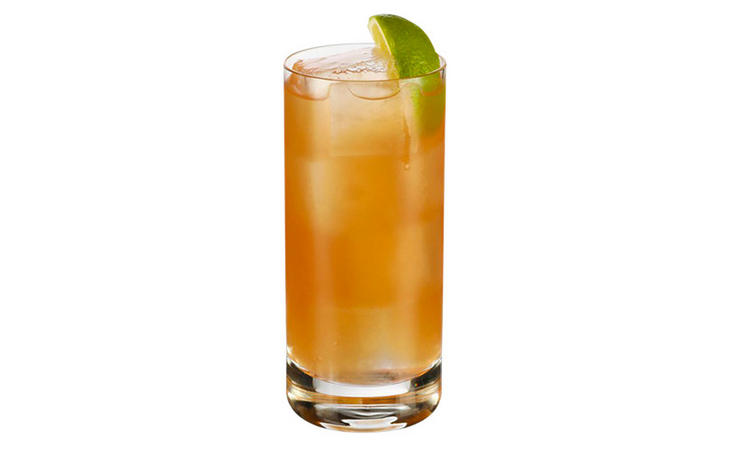 3 Breeze
50ml No.3 London Dry Gin
100ml cranberry juice
50ml grapefruit juice
1 lime

Shake all ingredients and strain into a highball glass. Top the glass with soda water.
Garnish: sprig of lavender and lemon zest.