About this SPIRIT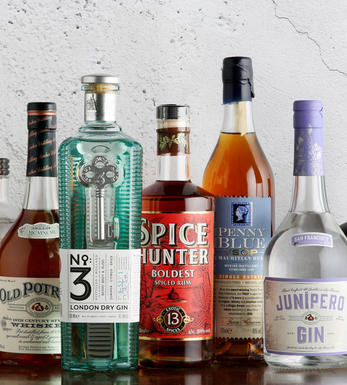 Berrys' Selected Spirits
Founded in 1698, the cellars of Berry Bros. & Rudd have been, for centuries, a temporary resting place not only for the very finest wines but also for some quite exquisite spirits.

Perhaps lesser known, our range of spirits has been expanding year on year, and exponentially since we first introduced Berrys'Own Spirits in 2003. As have the accolades and awards that our spirits team have received in recognition of their expert and passionate product sourcing and blending. In all we do, Berry's strives to provide unparalleled quality and service. To ensure we achieve these aims we source only from people we ourselves trust.

These ideals were perhaps never more in evidence than in the selection of The Berrys' Selected Spirits. Carefully chosen and blended by our spirits team, led by DouglasMcIvor, they represent the standard-bearers of style and quality from four classic spirits producing regions.

The Selected By Berrys' range comprises two blended Malts from Speyside and Islay, the most popular regions of Scotland, an XO Cognac and a golden Caribbean Rum. Each selection is endorsed personally by Simon Berry and is the perfect introduction to the world of Berrys' spirits.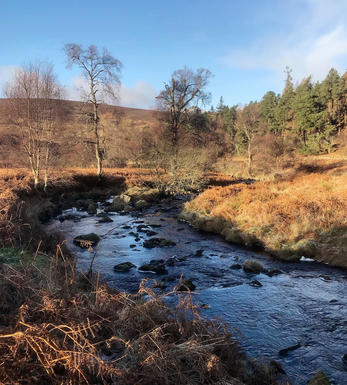 Islay Whisky
The whisky region of Islay (pronounced eye-lay) is arguably the most important 200 or so square miles in the whisky world. On the face of it Islay just another island of the Inner Hebrides. It lies in Argyll just to the west of Jura and around 25 miles north of the Irish coast, which can be seen on a clear day.
The island's fame as far as whisky goes is due to the 8 distilleries currently in production and the vast tracts of peat that cover most of the island's surface. The whisky distilleries are: Ardbeg, Bowmore, Bruichladdich, Bunnahabhain, Caol Ila, Kilchoman (this is the newest distillery on the island which started producing spirit in 2005), Lagavulinand Laphroaig.
The 8 distilleries with whisky for sale can be divided up, depending on the amount of peat used. The `big 3' are Ardbeg, Lagavulin and Laphroaig who all produce powerful smoke laden whiskies. The new malt produced by Kilchoman is also very powerful indeed.
Occupying the middle ground are Bowmore and Caol Ila. The whiskies produced at Bruichladdich and Bunnahabhain are in peat terms at least, the lightest.
There were more distilleries in the past: Port Ellen closed in 1983 while the Lochindaal at Port Charlotte closed in1929. The buildings at Port Ellen are however still in use, it is here that malted barley for the island's distilleries is produced.