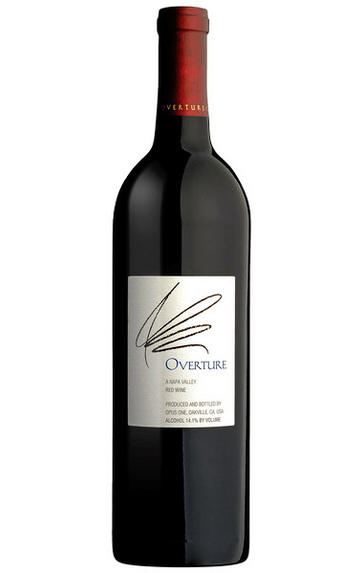 Opus One, Overture, Napa Valley, California, USA (2018 Release)
Prices start from £958.00 per case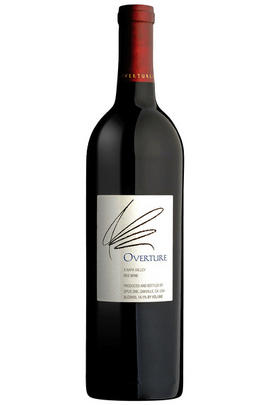 About this WINE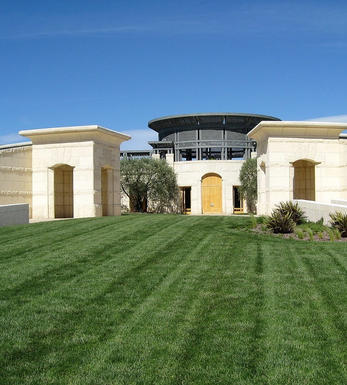 Opus One
Opus One is among California's leading wine estates. It was founded as a joint venture between two leading wine producers: Baron Philippe de Rothschild, the owner of Château Mouton Rothschild in Pauillac, Bordeaux; and Robert Mondavi, one of the most influential figures in Californian wine history. The ambitious pair created Opus One in 1978, the first vintage following in 1979. It is located in the Oakville sub-region of California's Napa Valley. There are four estate-owned vineyards, including considerable holdings in the prestigious To Kalon vineyard.
There are two wines produced at Opus One. Opus One itself is a red Bordeaux blend dominated by Cabernet Sauvignon, along with Merlot, Petit Verdot, Cabernet Franc and Malbec. Like a lot of top Classified Growth Bordeaux, Opus One undergoes ageing in new French oak barrels for around a year and a half. A second wine, Overture, is also produced. Overture is also a red Bordeaux blend. It differs from Opus One in that it is a non-vintage wine, crafted from the fruit of several vintages.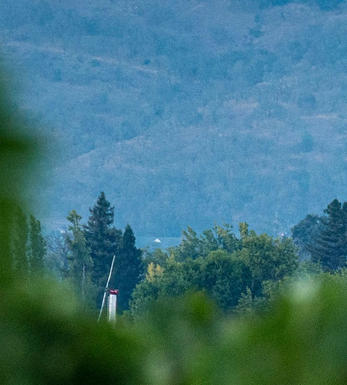 Oakville
Oakville is a renowned wine region in the heart of Napa Valley, California, USA. It is considered one of the premier appellations for producing high-quality Cabernet Sauvignon wines. The favourable climate, diverse soil types, and skilled winemaking practices have contributed to Oakville's reputation as a top wine-producing area.
The primary grape variety is Cabernet Sauvignon, which thrives in the region's warm climate and well-drained soils. However, you can also find other Bordeaux varietals such as Merlot, Cabernet Franc, Petit Verdot, and Malbec, as well as some white wine grapes like Chardonnay and Sauvignon Blanc.
Oakville benefits from a Mediterranean climate with warm, sunny days and cool nights. The region's proximity to San Pablo Bay allows for morning fog, which provides natural cooling, making it ideal for slow grape ripening and flavour development.
The diverse soils add to the complexity of the wines produced. The region features a mix of volcanic, alluvial, and sedimentary soils that offer distinct characteristics to the grapes. The Napa River runs through the area, further enriching the soils with sediment deposits.
Oakville is home to some of the most prestigious and iconic wineries in Napa Valley. Prominent names like Robert Mondavi Winery, Opus One, Far Niente, Screaming Eagle, and Harlan Estate have put Oakville on the world wine map.
Winemakers in Oakville employ various traditional and modern winemaking techniques to ensure the highest quality wines. Careful grape selection, hand harvesting, small-lot fermentations, oak barrel aging, and blending are standard practices used to craft complex and balanced wines.
In recognition of the unique terroir and distinct characteristics of the wines produced, Oakville was designated as an American Viticultural Area (AVA) in 1993. This official appellation status further solidifies the region's significance in the wine industry.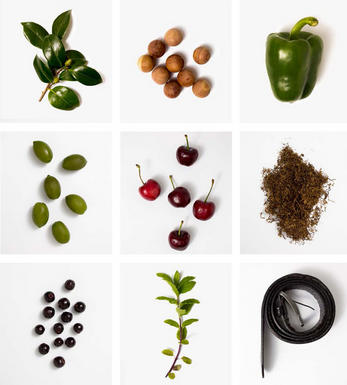 Cabernet Sauvignon Blend
Cabernet Sauvignon lends itself particularly well in blends with Merlot. This is actually the archetypal Bordeaux blend, though in different proportions in the sub-regions and sometimes topped up with Cabernet Franc, Malbec, and Petit Verdot.

In the Médoc and Graves the percentage of Cabernet Sauvignon in the blend can range from 95% (Mouton-Rothschild) to as low as 40%. It is particularly suited to the dry, warm, free- draining, gravel-rich soils and is responsible for the redolent cassis characteristics as well as the depth of colour, tannic structure and pronounced acidity of Médoc wines. However 100% Cabernet Sauvignon wines can be slightly hollow-tasting in the middle palate and Merlot with its generous, fleshy fruit flavours acts as a perfect foil by filling in this cavity.

In St-Emilion and Pomerol, the blends are Merlot dominated as Cabernet Sauvignon can struggle to ripen there - when it is included, it adds structure and body to the wine. Sassicaia is the most famous Bordeaux blend in Italy and has spawned many imitations, whereby the blend is now firmly established in the New World and particularly in California and Australia.