About this SPIRIT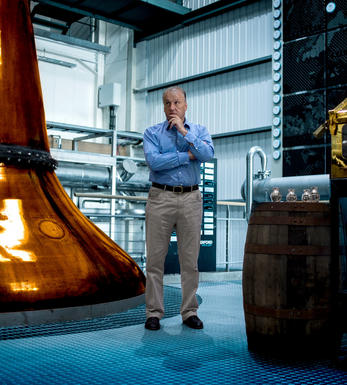 Waterford Distillery
Waterford Distillery was founded in 2015, representing the latest whisky venture from Mark Reynier, the figure behind the revival of Bruichladdich Distillery on Islay. Sitting on the banks of the River Suir in the city of Waterford, in the southeast of Ireland, it's housed in the same building which was formerly used by Diageo to make Guinness.

After Bruichladdich was bought by Rémy Cointreau in 2012, Mark "followed the barley" to Ireland, believing the country to be home to the best barley in Europe.

What marks Waterford apart from its competitors is its bold focus on terroir – an unconventional approach to whisky which has drawn its admirers and detractors alike. Mark, whose roots lie in fine wine, describes it as "unashamedly a philosophy from the wine world that I'm adapting to whisky".

In response to challenges from the whisky industry, the team at Waterford have been working on the Whisky Terroir Project, dedicated to demonstrating the importance of terroir in influencing the flavour of barley.

Find out more about Waterford's quest for terroir here.