About this WINE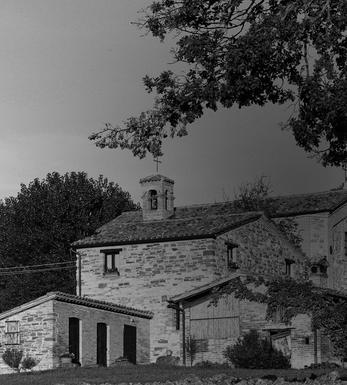 La Monacesca, Marche
Couched high up in the Appenines in the eastern province of Marche lies the La Monacesca (Italian for monastery) La Monacesca estate, on the site of ancient salt-lake of the Paleolithic era rich in minerals. The estate was so-called because of the monastery erected by Benedictine Monks on the run from the dastardly Lombards in 900 A.D. Fast-forward to 1966 when Casimiro Cifola purchased the land and began planting Verdicchio.

For many years the estate has been producing a range of high quality white wines and the Cifolas are now considered by some, among the best white wine producers in the whole of Italy, not just the Marche.

Their estate is located in the largely inaccessible region of Matelica, in the Marche region of central Italy and it is now run by Casimiro's son Aldo Cifola. The 22 hectares of vineyards are located at high altitudes near to the Umbria border and are planted with 80% Verdicchio and 20% Malvasia.

The white wines are distinctive and expressive of the terroir of the district. Over the years, Gambero Rosso has honoured several of their wines with coveted "Three Glass" awards, the most exclusive wine awards in Italy. Until recently the estate has concentrated almost exclusively on white wines, but is now beginning to work with red grapes.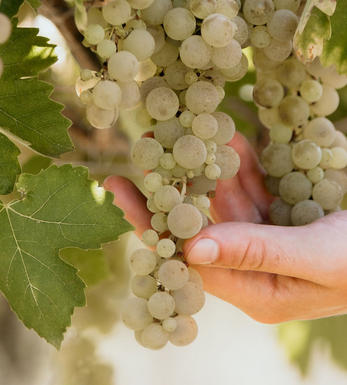 Verdicchio
Verdicchio is one of the most widely planted white grape varieties in the Marche region of central Italy. It has been cultivated for over 600 years and is the grape behind two of the Marche's most important DOCs – Verdicchio dei Castelli di Jesi, to the west of Ancona and 20 miles from the Adriatic Sea, and Verdicchio di Matelica, further inland and at a higher altitude, close to the Umbria border.

Verdicchio's name is derived from verde, meaning green, referring to the yellowish-green skin of the grape, which gives the wine a subtle, greenish hue. It produces crisp, dry, mineral wines of naturally high acidity, often with hints of citrus fruits and almonds. It is also well suited to the production of sparkling wine and Verdicchio was one of the first Italian spumantes back in the 19th century.

Verdicchio has recently been proven to be identical to Trebbiano di Soave, Trebbiano di Lugana (aka Turbiana) and Trebbiano Veltenesi.