About this SPIRIT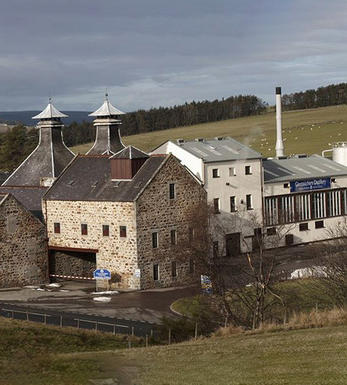 Glentauchers Distillery, Speyside
Glentauchers started with the joint venture of James Buchanan and WP Lowrie of Glasgow, a key stockholder who supplied Buchanan from the beginning. The first foundation stone was laid on the 29th May 1897, in one of the fields at Tauchers Farm.

In considering the place to build the new distillery a key factor was the accessible road and rail network already in existence. The road sits directly at the front of the distillery and the construction of a siding from the railway line at the back of the site enabled transportation of goods and supplies to flow freely.

Buchanan was so successful with his blends, that he became one of the three most important characters in the whisky world, together with Dewar and Walkers. The Buchanan and Dewar groups merged in 1910 and shortly after, the group became part of DCL which would become UDV in 1987. Glentauchers was closed between 1985 and 1989, while the reopening was the consequence of the acquisition of the distillery by Allied Distillers (now part of Pernod Ricard).

Glentauchers forms a part in the blends Black & White and Ballantine's. Nearly all of the production is used for blending purposes, with a rare, special distillery edition in 2000, being one of the most recent official expressions.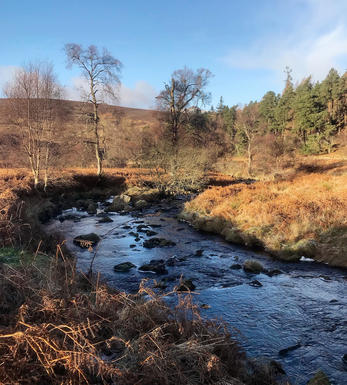 Speyside Whisky
To some Speyside represents the jewel in whisky's crown. Speyside is the home of legal whisky production and it's best known examples. Around the world Glenlivet, Macallan, Glenfiddich, Glenrothes and Glenfarclas typify all that whisky, at it's best has to offer. At it's heart running from the Monadhliath mountains north to the sea, is the River Spey. It is the fastest flowing river in Britain, and also well known for its salmon fishing.
Speyside is the principal whisky-producing region: Speyside has within it some forty-six operating distilleries - over half the total number in the entire Scotland.
Speysides are essentially sweet whiskies. They have little peaty character They are typically highly perfumed, feminine and elegant.
The classical nature of Speyside's malts means that a number of the finest malts are used almost exclusively for blending. It is the top Speysider's that give good blends their 'Top Dressing'.
Malts such as Mortlach, Glen Elgin, Strathmill and Benrinnes are rarely found as distillery bottlings, however when individual casks are tracked down by independent bottlers such as our Own Selection Single Malt Whiskies the resultant whisky can be quite wonderful.