2006 Chianti Classico, Vigneto Bellavista, Castello di Ama, Tuscany, Italy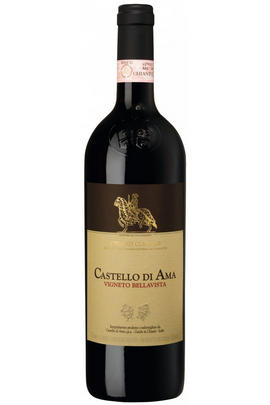 Critics reviews
Jancis Robinson MW
17.5/20
The 2006 Chianti Classico Vigneto Bellavista Sangiovese, Malvasia Nera is incredibly tight and backward. This masculine, authoritative wine shows little aromatic complexity today, instead it's all about purity of fruit and structure, both of which the Bellavista has in spades. The style is more intense and powerful than the Casuccia; and even a touch more refined, as hard as that may seem to believe. The firm tannins need time to soften, but this is a dramatic, sweeping wine of the highest level that only needs patience. Sweet balsamic tones make an appearance on the finish, hinting at the direction the wine is heading. Anticipated maturity: 2016-2031.
I am not sure I possess the vocabulary to do these majestic wines – the reds in particular – justice. Simply put, Castello di Ama's 2006s are spectacular and every bit as magnificent as they were when I tasted them late that year. Simply put, this is a profound set of new releases from Marco and Lorenza Pallanti. Sadly, few readers are likely to have an opportunity to experience the top wines, as pricing is way up in the stratosphere.
Antonio Galloni - Wine Advocate - Aug 2009
The 2006 Chianti Classico Vigneto Bellavista boasts compelling inner sweetness, great power and huge overall structure. Dark cherries, flowers, licorice, tobacco and incense are some of the many notes that burst from the glass in this explosive, totally seductive Bellavista. The 2006 needs time to fully integrate its French oak, but it is shaping up to be a jewel. It is quite clear from this tasting the 2006 is evolving at a glacial pace. Readers who can be patient will be amply rewarded. It is conceivable that the 2006 could one day eclipse the 2004. Anticipated maturity: 2016-2036.
Antonio Galloni - 30/06/2012
Jancis Robinson MW
17.5/20
Sangiovese with about 20% Malvasia Nera. Very old vines. The first vintage of this wine was in 1978. Piquant cranberry nose, orange zest. Elegantly spicy on the palate, tingling with pepper and cinnamon over delicate but very intense fruit. Finely sculpted tannins. Aristocratic.
Tamlyn Currin - jancisrobinson.com - 25 Mar 2010
About this WINE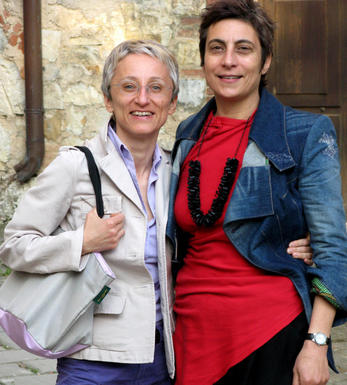 Castello di Ama
Castello di Ama is one of Tuscany's pre-eminent estates, responsible for wines of great finesse and filigree. Located close to Gaiole-in-Chianti at approx. 480 metres above sea level, the sixteenth century, 250 ha (90ha of vines) property is blessed with fine galestro and alberese stone soils and superior terroir.

It has been owned by Lorenza Sebasti Pallanti's family since 1972. Her husband Marco Pallanti joining in 1982, coinciding with a period of renewed investment, notably that of increasing plant density to 5000/hectare, the introduction of some French varietals such as Merlot, and in 1992, the switch from ageing in large slavonian botti to French barriques.

The core Castello di Ama range consists of a Chianti Classico, a blend of 80% Sangiovese 12% Canaiolo, 8% Malvasia Nera and Merlot from 30-44 year old vines, aged for 12 mths in 20% new French oak;

Chianti Classico Vigneto La Casuccia is a single-vineyard blend of 80% Sangiovese 20% Merlot from an average 35 year old vines aged in 50% new French oak;

Chianti Classico Vigneto Bellavista is a single-vineyard wine from clay-rich soils blending 80% Sangiovese 20% Malvasia Nera aged for 12 months in 50% new French oak and made only in exceptional years;

L'Apparita is a mercurial, 100% Merlot from average 35 year-old vines aged for 12 months in 50% new French oak.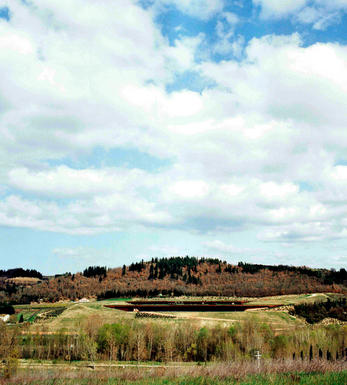 Chianti Classico
Chianti Classico is a leading Tuscan DOCG zone which covers approximately 7,000 hectares between Florence and Siena. Its vineyards stretch into the Apennine foothills at altitudes of between 150m and 500m, and encompass two distinct terroirs and styles. The sandy, alluvial soils of the lower sites yield fuller, meatier wines while the limestone and galestro rocks of the higher vineyards deliver finer, more ethereal examples.

The origins of Chianti date back to the Middle Ages, although Chianti Classico was really born in 1716 when Grand Duke Cosimo III of Tuscany classified the zone, identifying the villages of Radda, Greve, Panzano, Gaiole and Castellina as the leading sites; these same villages still represent the nucleus of the Chianti Classico DOCG today. The regulations have been revised, however, to insist that the wine is made from a minimum 80 percent Sangiovese and a maximum 20 percent Canaiolo and ameliorative grapes (ie Merlot and Cabernet Sauvignon); from the 2006 vintage, no white grapes are allowed.
Chianti Classico cannot be released until 1st October in the year following the harvest, while Chianti Classico Riserva must undergo 24 months of ageing before release, including at least three months in bottle. At the region's top addresses, French barriques are gradually being adopted in the place of the traditional, larger slavonian botte.
Recommended Producers: Monte Bernardi, Tenuta Fontodi, Castelo di Ama, Bibbiano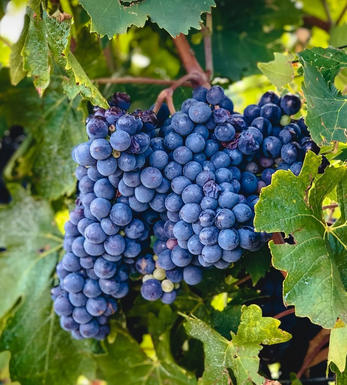 Sangiovese
A black grape widely grown in Central Italy and the main component of Chianti and Vino Nobile di Montepulciano as well as being the sole permitted grape for the famed Brunello di Montalcino.
It is a high yielding, late ripening grape that performs best on well-drained calcareous soils on south-facing hillsides. For years it was blighted by poor clonal selection and massive overcropping - however since the 1980s the quality of Sangiovese-based wines has rocketed upwards and they are now some of the most sought after in the world.
It produces wines with pronounced tannins and acidity, though not always with great depth of colour, and its character can vary from farmyard/leather nuances through to essence of red cherries and plums. In the 1960s the advent of Super Tuscans saw bottlings of 100% Sangiovese wines, as well as the introduction of Sangiovese/Cabernet Sauvignon blends, the most famous being Tignanello.