Critics reviews
The 2006 Merlot Buri is a massive strapping wine imbued with truffles, melted road tar, blackberries, herbs and minerals. An authoritative, muscular wine, the Buri appears to be headed straight for a period of prolonged dormancy, but when it awakens it will be majestic. All three bottles I have tasted so far have been nothing short of profound. Anticipated maturity: 2016-2031.
Antonio Galloni - 31/10/2009
About this WINE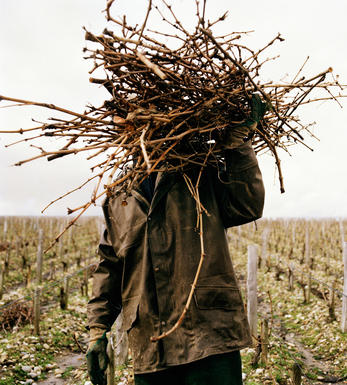 Miani, Friuli-Venezia-Giulia
Enzo Pontoni is arguably Italy's finest white winemaker, responsible for the uncompromisingly taut, minerally precise wines of Miani.
Drawing on the famous 'ponca'/marl & limestone soils of the Colli Orientali del Friuli, a continental viticultural DOC sandwiched between Udine & the Slovenian border, north of Trieste, Enzo has tended 10 hillside hectares of high-density (6-7,000 plants/ha) organic vineyards near the village of Buttrio since 1985, producing a range of quivering whites & statuesque reds.
Yields are critically low at approx 20 hectolitres/hectare while vinification typically consists of barrel fermentation in 40% new french oak, no malolactic fermentation (for the whites, except for the Chardonnay) or temperature control. He also produces two reds: a rich but suave Merlot from fifteen separate parcels and the flagship of the estate, 'Calvari', made from 100% Refosco, densely packed with crunchy blackberry fruit & aged in 100% new oak. Recently he has begun consulting at the Az. Agr. Davino Meroi estate, also based in Buttrio.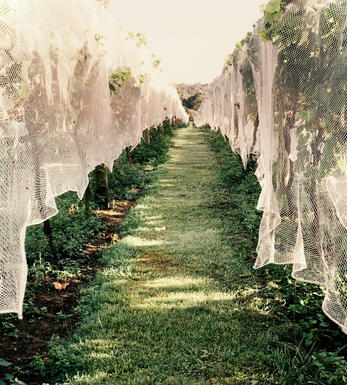 Colli Orientali del Friuli
Along with Collio, Colli Orientali del Friuli is the finest DOC zone in Friuli-Venezia-Giulia. Situated in the Julian Alps on the border with Slovenia, much of its quality is down to its calcareous and sandstone landscape and 400m altitude. High planting densities, older vines, poor soils (especially compared to the flood plains below) and a challenging continental climate all assist in achieving lower yields and greater concentration in the wines.
Perhaps surprisingly, Sauvignon Blanc is the king of the whites here, producing fuller bodied but also taut and minerally examples. Indigenous varieties Ribolla Gialla and (Tocai) Friulano follow hot on its heels. The reds are led by the Refosco grape which achieves blackberry richness alongside a minerally poise. Next best is Pignolo, the region's answer to Nebbiolo, while Merlot runs a close third.
Recommended producers: Canus, Davino Meroi and Miani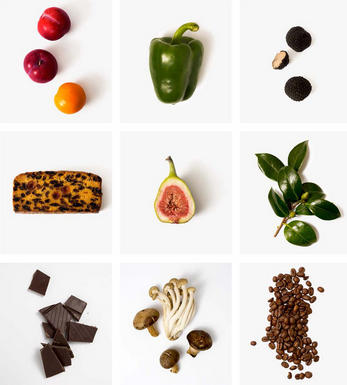 Merlot
The most widely planted grape in Bordeaux and a grape that has been on a relentless expansion drive throughout the world in the last decade. Merlot is adaptable to most soils and is relatively simple to cultivate. It is a vigorous naturally high yielding grape that requires savage pruning - over-cropped Merlot-based wines are dilute and bland. It is also vital to pick at optimum ripeness as Merlot can quickly lose its varietal characteristics if harvested overripe.
In St.Emilion and Pomerol it withstands the moist clay rich soils far better than Cabernet grapes, and at it best produces opulently rich, plummy clarets with succulent fruitcake-like nuances. Le Pin, Pétrus and Clinet are examples of hedonistically rich Merlot wines at their very best. It also plays a key supporting role in filling out the middle palate of the Cabernet-dominated wines of the Médoc and Graves.
Merlot is now grown in virtually all wine growing countries and is particularly successful in California, Chile and Northern Italy.