About this WINE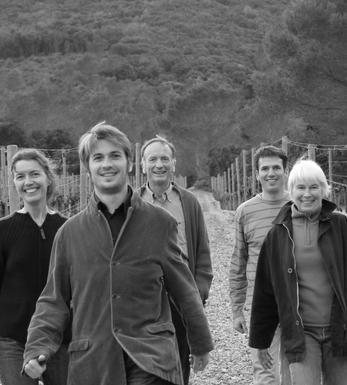 Domaine de l'Hortus
The dramatic sheer limestone cliff of the famous 'Pic' in Pic Saint-Loup provides a fitting backdrop to the wine Domaine de L'Hortus, which is made up, under the tutellage of Jean Orliac, of one of the most honest, likeable and talented wine-making teams that one could hope to meet.

Monsieur Orliac has been farming the calcerous terraces and quartz-rich escarpments for over three decades and knows better than anyone the minutiae of its soil-structure. His particular love is the Mourvèdre grape; a relationship which predates the variety's current popularity.

The very special terroir, which forms a balcony to the Cevennes Hills, is located 24 km north of Montpellier, situated below what can best be described as 'scree slopes' Behind the drama and the dazzling whiteness of the limestone, there is superb terroir here, skillfully expolited in a series of wines which play to the tune of tradition and nurture the best possible results from the indiginous grapes of the area. The results are wines of great polish and personality, wines of which the region can be justly proud.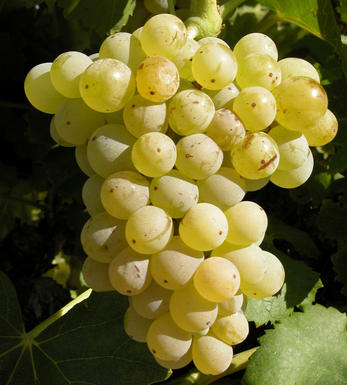 White Rhône Blend
With the exception of the wines from Condrieu and Château-Grillet virtually all Rhône Valley whites are made from blends.
In the north, the white wines of Hermitage, Crozes-Hermitage, St-Joseph, and St-Péray are produced from blends of Marsanne and Roussanne. Generally Marsanne is the dominant partner and it lends colour, body and weight to the blend, as well as richly scented fruit. Roussanne, a notoriously low yielder and pernickety to grow, produces intensely aromatic wines which contribute bouquet, delicacy and finesse to the blend.
Until about 15 years ago there was very little interest in southern Rhône whites as it was widely believed that the combination of dull non aromatic grapes and the baking summer heat meant quality wine production was nigh impossible. Since then the quality has improved markedly through the introduction of cool fermentation techniques and increased plantings of northern Rhône white grapes.
The base of many blends is still Grenache Blanc, a widely planted variety producing fresh wines with apple-like fruits, often with hints of aniseed. Ugni Blanc is still found in many blends, as is Clairette though their general lack of character and definition has led to a reduction in plantings. The future for southern Rhône whites appears to lie with Roussanne, Marsanne, and, increasingly, Viognier.