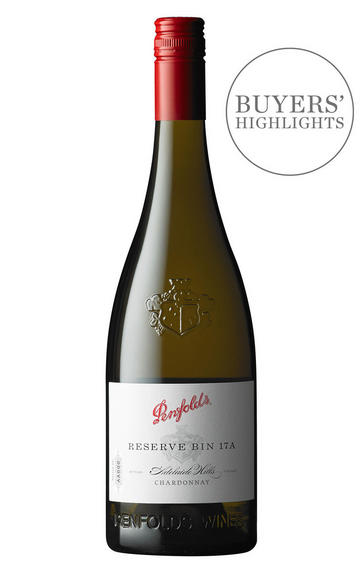 2013 Penfolds, Reserve Bin A, Chardonnay, Adelaide Hills, South Australia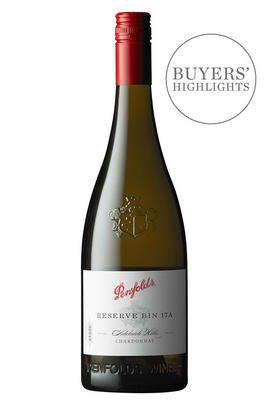 About this WINE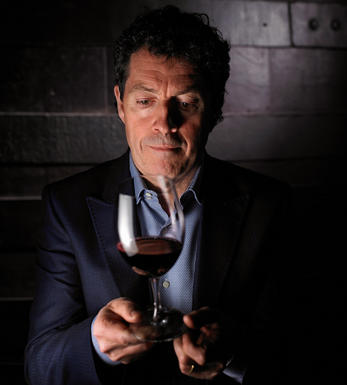 Penfolds
Penfolds is undoubtedly one of the top wine companies in the world in terms of quality, product range and consistency. Peter Gago has now taken over winemaking responsibilities and a string of good vintages over the past five years has helped Penfolds stay at the top of the Australian wine boom.
The quality of Penfolds' red wines is simply world-class; nowhere else will you get such great wine for such good value. Penfolds Grange, without doubt Australia's greatest red wine, is also recognised as one of the worlds' finest.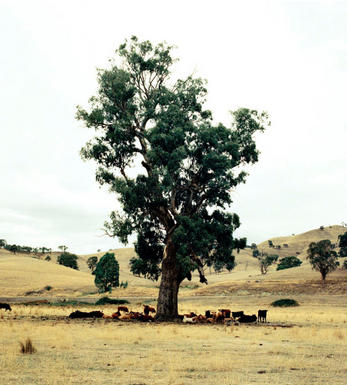 South Australia
At 72,000 hectares, South Australia is the engine room of the country's wine industry, responsible for 43 percent of its vineyards and encompassing some of Australia's most famous fine wine regions.
One of the most important areas in qualitative terms is the Barossa Valley, beginning 50km north-east of Adelaide, and famous for its full-bodied Shiraz, as well as for its Grenache and Mourvèdre. To the east, the cool Eden Valley is home to some really fine Riesling and top-class Shiraz, such as that made by Henschke. To the north of Barossa is the Clare Valley, also a source of good Riesling but home to well-structured reds as well.
South-east of Adelaide lies the delightful vineyard area of the Adelaide Hills, where fine Sauvignon, Chardonnay, Riesling and Pinot Noir are produced by wineries such as Petaluma and Llangibby Estate. Langhorne Creek to the east of Adelaide has earned a reputation for its Cabernet Sauvignon, Verdelho and Shiraz while, between Adelaide and the sea, McLaren Vale is a noted area for red wines.
The unique vineyard region of Coonawarra lies 400km south-east in an area of pure limestone topped by a loose, red topsoil. Cool enough to resemble Bordeaux, this area produces great Cabernets and Merlots and is much in demand. Slightly to the north and to the west lie the regions of Padthaway and Mount Benson respectively, which enjoy similar success as sources of great white wines, especially Chardonnay. Wrattonbully however is known for its fresh, varietally-pure Cabernet Sauvignon and Merlot.
However it's the less-distinguished Riverland region that accounts for 50 percent of the state's wine production.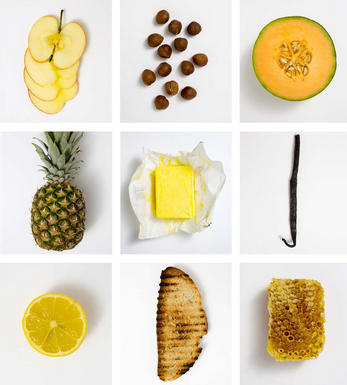 Chardonnay
Chardonnay is the "Big Daddy" of white wine grapes and one of the most widely planted in the world. It is suited to a wide variety of soils, though it excels in soils with a high limestone content as found in Champagne, Chablis, and the Côte D`Or.

Burgundy is Chardonnay's spiritual home and the best White Burgundies are dry, rich, honeyed wines with marvellous poise, elegance and balance. They are unquestionably the finest dry white wines in the world. Chardonnay plays a crucial role in the Champagne blend, providing structure and finesse, and is the sole grape in Blanc de Blancs.
It is quantitatively important in California and Australia, is widely planted in Chile and South Africa, and is the second most widely planted grape in New Zealand. In warm climates Chardonnay has a tendency to develop very high sugar levels during the final stages of ripening and this can occur at the expense of acidity. Late picking is a common problem and can result in blowsy and flabby wines that lack structure and definition.

Recently in the New World, we have seen a move towards more elegant, better- balanced and less oak-driven Chardonnays, and this is to be welcomed.
Reviews
Customer reviews
Critic reviews
The 2013 Reserve Bin A Chardonnay opens with tons of apricot, mango and lemon curd notes infused with touches of sulfides plus some cashew and toast accents. Showing great intensity and elegance on the medium-bodied frame, it is enlivened by racy acid through the long, mineral-laced finish.
Lisa Perrotti-Brown - 31/10/2014
The smart new label design makes this wine look even more distinguished, but the Bin 13A moniker still makes me double-take given that the vintage is needlessly repeated in this wine's name. While the 2012 vintage of this wine is the finest I have tasted, there is a gear shift in this 2013 vintage which took me by surprise. Altogether more angular and demanding, there is a danger that this wine is intentionally heading to territory which is too austere to show off its true charms. Angular and less opulent than the staggering tour de force which was the 2012, this 2013 release is less fleshy (I like flesh on Chardonnay, like I like flesh on bones) and while there is certainly a Chablis-like-minerality and pinched, Euro-silhouette cast by this wine I would like to love it more. I wager that it will put on some weight, in time, which is a relief, but the slimness and attenuation is unnerving. I understand that anomalies happen and the 2013 is undoubtedly a decent wine, but I just think that this Chardonnay might run out of puff before it manages to assimilate the edgy acidity. I will never turn down a glass though if it is offered to me, because I will be fascinated to see this wine evolve even though I won't be buying a case myself this year.
Matthew Jukes - matthewjukes.com - October 2014