About this WINE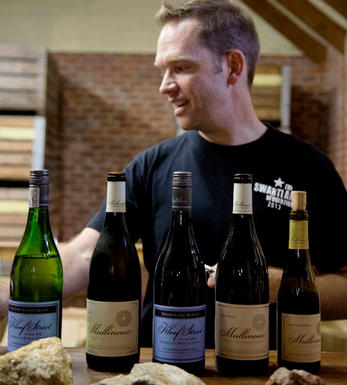 Mullineux & Leeu Family Wines
Mullineux & Leeu Family Wines is one of the stand-out producers in South Africa's budding Swartland region. Winemakers Chris and Andrea Mullineux's ambition is to bottle wines that are a true expression of the Swartland, and all steps of their winemaking process are taken with this in mind. They work closely with a select group of growers who follow sustainable, reasoned farming practices, as well as owning vineyards at their Roundstone Farm in Riebeeksrivier.

In the cellar, apart from minimal amounts of sulphur, nothing is added to or removed from the wine. They do not make use of any yeasts, acids, tannins, enzymes, or fining and filtering agents. "Leeu" (Afrikaans for "lion") was added to the name recently to recognise the contribution of a new investor to the project.

Apart from their wonderful Syrah, Chenin Blanc-based white blend and a super-rich Straw Wine made from air-dried Chenin Blanc, fermented and matured in old barriques, Mullineux now has a range of spectacular single-terroir Syrah and Chenin Blanc wines, each of which illustrates the amazing potential of the differing Swartland soils. Volumes of the single-vineyard wines are tiny, so availability is extremely limited.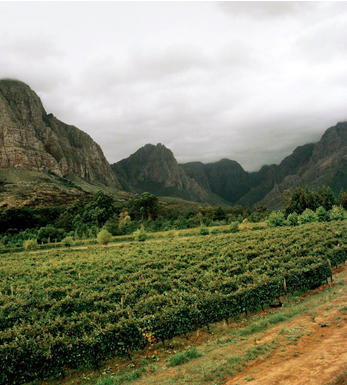 Swartland
After Stellenbosch, the west coast district of Swartland (25 miles due north of Cape Town, between the towns of Malmesbury and Piketberg) now ranks as the Cape's most exciting wine-producing district.

Settled initially by nomadic Khoikhoi from Namibia, the Dutch brought trade and vines to the region in the 17th century. Viticulture was developed only more recently.

This contrasts with an ancient geology which has brought a mix of shale, arenite sandstone and granite soils air-conditioned by the Atlantic Ocean nearby.


Chenin Blanc and Shiraz seem to do best, as exemplified by the wines of Eben Sadie and Mullineux.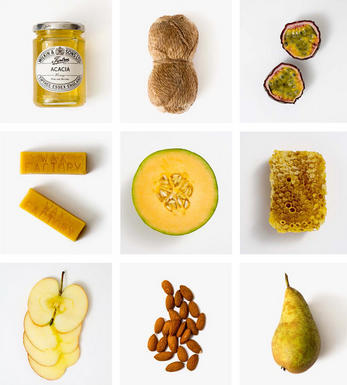 Chenin Blanc
Chenin Blanc is an important white grape variety planted in the Anjou-Saumur and Touraine regions of the Loire Valley and the most widely planted varietal grape in South Africa.

In the Loire it produces high quality dry wines in Savenniéres, and luscious sweet, dessert wines in Coteaux du Layon, Bonnezeaux and Quarts de Chaume. In Vouvray and Montlouis it can be dry, medium dry, or sweet, and still or sparkling. Whether dry or sweet, the best Loire Chenin Blancs possess marvellously concentrated rich, honeyed fruit together with refreshingly vibrant acidity. It is Chenin Blanc's high acidity that enable the wines to age so well.
In South Africa Chenin Blanc is easier to grow and is prized for its versatility. It is used as a cheap blending option with Chardonnay, Colombard, and Muscat but also bottled unblended. The best producers keep their yields low and produce impressive mouthfilling wines.