 2016 Powell & Son, Barossa Valley Roussanne Marsanne, South Australia About this WINE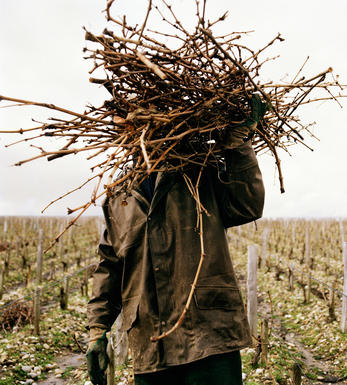 Powell & Son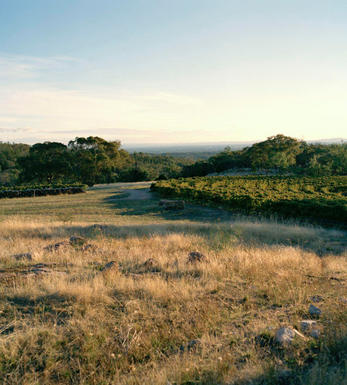 Rutherglen
Built on the gold discoveries in Beechworth (in 1852) and nearby at the soon-to-be-called Rutherglen (in 1860), the region gave way to agriculture with former miners Morris, Campbell, Sutherland, as well as several German settlers, all taking to the vine instead; 800 ha were planted by 1881. This soon grew on the back of British demand for fortified reds, if arrested momentarily by the onset of phylloxera during the 1890s. Supply of dry reds then switched to the unblemished South Australia and Rutherglen never got the market back.
Thanks to the deeply continental climate and rich loamy soils, the region remains though a mine for fortified Muscats and Tokays. Brought from the brown clone of Muscat à Petits Grains Rouge, more commonly known as Rutherglen Brown Muscat or Brown Frontignac, the grapes are partially desiccated on the vine, pressed and fermented until arrested by the addition of grape spirit (as per Port) leaves residual sweetness; once bottled the fortified wines do not improve with cellaring.
It should be noted that a voluntary classification of Rutherglen Muscats and Tokays is now in operation. After a tasting of the wines by the members of the group, each wine is classified in ascending order of quality as "Rutherglen", "Classic", "Grand" or "Rare". The average age stipulations for the use of these descriptors are: for 'Rutherglen', two to five years old; for 'Classic', five to 12 years old; for 'Grand', 12 to 20 years old, and for 'Rare', 20 years or more.
Recommeded Producers
Campbells Wines, Morris, Stanton and Killeen are top producers.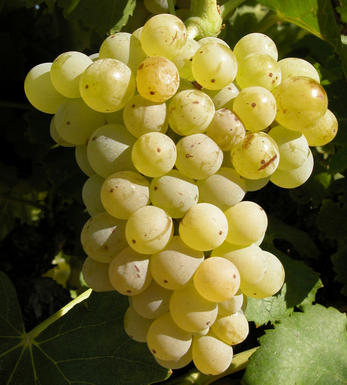 White Rhône Blend
With the exception of the wines from Condrieu and Château-Grillet virtually all Rhône Valley whites are made from blends.
In the north, the white wines of Hermitage, Crozes-Hermitage, St-Joseph, and St-Péray are produced from blends of Marsanne and Roussanne. Generally Marsanne is the dominant partner and it lends colour, body and weight to the blend, as well as richly scented fruit. Roussanne, a notoriously low yielder and pernickety to grow, produces intensely aromatic wines which contribute bouquet, delicacy and finesse to the blend.
Until about 15 years ago there was very little interest in southern Rhône whites as it was widely believed that the combination of dull non aromatic grapes and the baking summer heat meant quality wine production was nigh impossible. Since then the quality has improved markedly through the introduction of cool fermentation techniques and increased plantings of northern Rhône white grapes.
The base of many blends is still Grenache Blanc, a widely planted variety producing fresh wines with apple-like fruits, often with hints of aniseed. Ugni Blanc is still found in many blends, as is Clairette though their general lack of character and definition has led to a reduction in plantings. The future for southern Rhône whites appears to lie with Roussanne, Marsanne, and, increasingly, Viognier.
Reviews
Customer reviews
Critic reviews
A blend of 60% Marsanne and 40% Roussanne, the 2016 Marsanne Roussanne offers pretty scents of warm peach, beeswax, honey and allspice with a hint of baking bread. Medium-bodied with plenty of savory and stone fruit flavor layers, it has a satiny texture and great persistence. 160 cases were made.
Lisa Perrotti-Brown - 01/03/2017