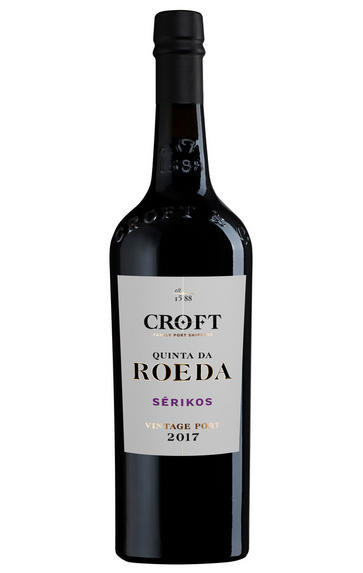 2017 Croft, Port, Portugal
Prices start from £240.00 per case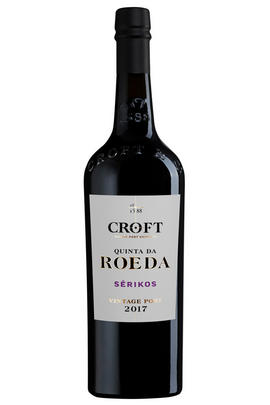 Critics reviews
Antonio Galloni, Vinous
94
The 2017 Croft Vintage Port was picked from August 31, the earliest since 1945. Deep purple in color, the nose is initially standoffish, checking you out before opening intense black plum and crushed violet aromas, orange blossom and veins of Seville orange marmalade. Yet it is extremely well focused, disguising the warmth of the growing season. The palate is medium-bodied with a luxuriant, velvety smooth opening that lacquers the mouth. Beautifully balanced, effortless even, it gently seems to roll across the senses towards its surprisingly controlled, clove and bayleaf tinged finish that leaves a discrete tingling sensation on the tongue. Superb and probably one of the 2017 Vintage Ports that will drink sooner than others. Total production is 3,900 cases.
Neal Martin, vinous.com


Jancis Robinson MW
17.5/20
Deep purple with wide purple rim. The most red-fruited of all the Fladgate 2017s so far but lots of sweet black cherry too. Much more gentle on the palate than the Fonseca and Taylor's and less obvious length, or at least much softer and chocolatey as it fades on the palate. This is all about the fruit and has lovely freshness and lively fruit purity. Mouth-watering finish of sweet-sour cherry flavours. (Julia Harding) 18 Drink 2026-47
20%
Jancis Robinson MW
Croft has developed its own rather ripe, voluptuous and rather jammy style in recent years, distinguishing the wine from the firmer, perhaps more challenging character of Fonseca and Taylor. Perhaps 2017 has been kind to Quinta da Roêda which provides the 'cornerstone' of this Port: surprisingly closed on the nose with plump juicy fruit underlying, ripe plums and cherries; similarly plump and voluptuous initially with a wonderfully ripe, broad tannic core rising in the mouth, dense and rather gorgeous all the way through to a fresh, vibrant finish. This has it all and maybe the wine of the vintage.
Richard Mayson
About this WINE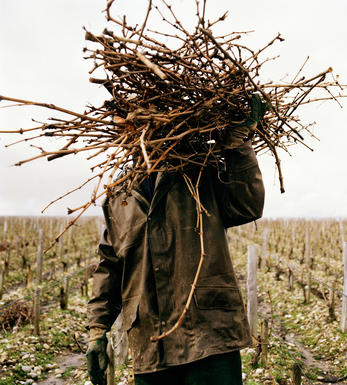 Croft
Croft has to be one of the most distinguished names in the Port industry. Founded over 300 years ago by a Yorkshireman, John Croft, who was one of the intrepid band of merchants to export wines to a British market unable to buy from Napoleonic France due to war. The firm's activity dates back to 1588 which was also the first year of the first ever recorded shipments of Port wine.
John Croft published his treatise on the Wines of Portugal in 1788 which subsequently placed the Croft family at the forefront of the British community based in Oporto. This treatise gives a valuable insight into the early days of the Port Wine Trade.
In 2001 Croft was sold to the Taylor-Fladgate Fonseca group with Adrian Bridge as current managing director. There are no longer any members of the Croft family in the firm and like other famous names; Croft has in recent years become swallowed up by multinationals, though the brand remains strong as they retain their own distinctive style and identity. The Croft family maintained its affection for the fortified wines of the Douro and the late Percy Croft famously stated "Any time not spent drinking Port is a waste of time."

Quinta da Roêda was planted early in the eighteenth century during a great surge in demand for Port after the 1703 Methuen Treaty in which England agreed to tax a third less on Portuguese wine than on French wine. Subsequently Quinta da Roêda has been recognised as one of the great Port vineyards and nineteenth century poet Vega Cabral is to have said: "If the wine district were a golden ring, Roêda would be the diamond."

The vineyard draws its character from new Port making technologies as well as maintaining it's commitment to traditional foot treading for its vintage Port wines, producing full and fruity Port.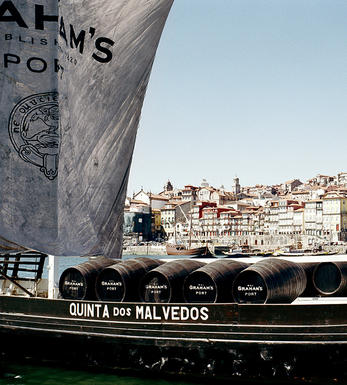 Vintage Port
Vintage Port accounts for only a small percentage of the total Port production - which includes Tawny, Ruby, Late Bottled Vintage, Single Quinta Vintage styles, among others - but is the finest, longest-lived and most expensive style that is produced. The best are as good as any wine in existence.
With the exception of legendary vineyards like Quinta do Noval Nacional and Quinta do Vesuvio, Vintage Port is made from a blend of wines from a producer's finest plots. It is aged for around 18 months in wooden casks before bottling; from then on the watch-word is patience. At least 15 years ageing – and for the top wines it will be significantly longer – is required before the tannins, spirit and fruit are fully integrated. Indeed, the finest examples can last well over 50 years.
Vintage Port is only made in exceptional years (normally around three times per decade) with considerable stylistic variation between different years and shippers. However, they all share a sweet, warming, spicy richness, power and complexity. In other good but not great vintages, many shippers produce a Single Quinta Vintage Port from their finest vineyard. These are made in the same way and have the same style as Vintage Port but tend to mature faster and are less profound. All Vintage Port throws a sediment as it matures, and thus requires decanting.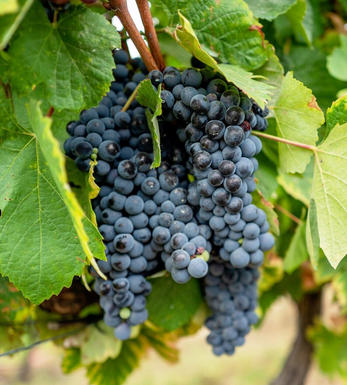 Port Blend
There are around 40 different grape varieties permitted in the production of Port - however the vast majority of Ports are produced from a blend of 5 grapes - Touriga Nacional, Touriga Francesca, Tinta Barroca, Tinta Roriz, and Tinto Cão.
Touriga Nacional produces small, dark-skinned grapes that produce opaque black wines of great extract and high tannins - it gives grip, body, and structure to the blend.
Touriga Franca has a thinner skin and consequently produces wines lighter in colour and tannins than Touriga Nacional. It contributes fruit, aroma, suppleness and roundness.
Tinta Roriz is the Portuguese name for Tempranillo and its high sugar content and low acidity contribute colour and fruit.
Tinta Barroca which is normally grown at highish altitudes and on north-facing slopes, is prized for producing wines of delicacy, finesse and with smooth, velvety fruit. It brings elegance and sweet, ripe fruit to the final blend.
Finally Tinto Cão produces fine and complex wines, though it is probably the least important of the 5 grapes as its painfully small yields have reduced plantings to almost insignificant levels.