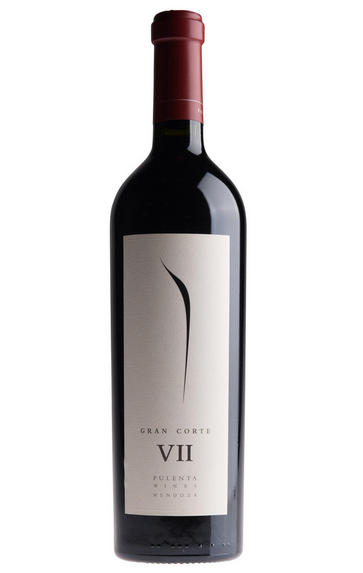 2018 Pulenta Estate, VII Gran Corte, Mendoza, Argentina
Prices start from £225.00 per case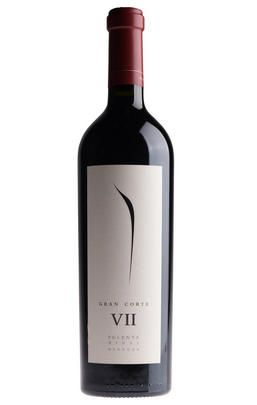 Critics reviews
Ripe-plum, black-cherry, pine-cone, black-tea and cocoa aromas. Lavender, too. It's full-bodied with silky, polished tannins and a smooth mouth feel. Long, opulent layers of dark fruit and spice here, yet it retains freshness. 43% malbec, 28% cabernet sauvignon and 15% merlot, the rest petit verdot and tannat. Drink or hold.
James Suckling, jamessuckling.com (Feb 2022) Read more
Made with grapes from a vineyard planted by Antonio Pulenta in Agrelo, Luján de Cuyo in 1992, this blend has been made since 2002. The 2018 edition is 44% Malbec, 25% Cabernet Sauvignon, 19% Merlot and the rest Petit Verdot and Tannat and after 18 months in barrels offers an expressive nose of black plum, cherry, pepper, mocha and blackberry. In the mouth it's velvety with a long, pleasant finish.
Drink 2022 - 2032
Alejandro Iglesias, Decanter.com (Jan 2022) Read more
About this WINE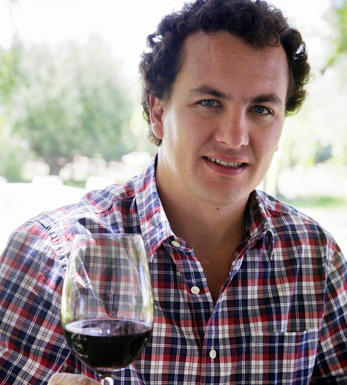 Pulenta Estate
Pulenta Estate is owned and run by brothers, Hugo and Eduardo Pulenta. The estate is situated in Alto Agrelo in Mendoza, Argentina's main wine producing region. This excellent site makes wines of real class and distinction.

The 135 hectares are planted with Malbec, Merlot, Cabernet Sauvignon, Chardonnay and Sauvignon Blanc, these varieties are used as both single varieties and blended to make wines such as the excellent Gran Corte.

Pulenta enjoys excellent climate conditions and a fantastic panoramic aspect from up to 980 metres above sea level. Irrigation comes from melted water from the Andes Mountains, and the whole process is de facto organic! The Pulenta family make excellent Malbec, increasingly recognised as Argentina's signature grape variety, enhancing its natural exuberant fruitiness with discipline and structure. The Estate Chardonnay benefiting from a completely manual harvest and barrel fermentation in French wood.

The brothers' philosophy is expressed thus: "Making a great wine is an act of generosity, considering always the one who will taste it. Our mission is to produce limited series of great wines, proudly made in Argentina."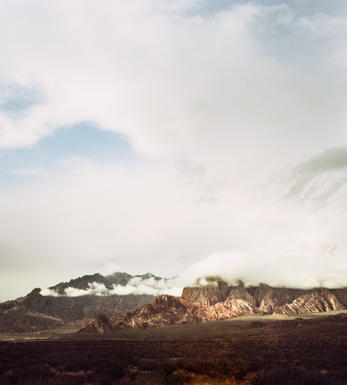 Mendoza
With its western borderline dominated by the Andes and its 146,000 hectares of vineyards representing 70% of the country's wine production, Mendoza is Argentina's biggest and most important wine-growing province.
Mendoza's vineyards are a haven to Old World varieties including Cabernet Sauvignon, Merlot, Syrah, Tempranillo, Bonarda, Sangiovese, Barbera, Chardonnay, Sauvignon Blanc and Chenin Blanc. The province's signature grape is Malbec.
Mendoza still produces large amounts of inexpensive wine for domestic consumption, as well as grape concentrate, but the sub-region of Luján de Cuyo stands out with some lovely velvety Malbecs, while the cool, gravelly Maipú is best for Cabernet Sauvignon.
The most exciting area in Mendoza for fine whites, however, is the Uco Valley, that has the highest vineyards, up to 1,200 metres above sea level. Chardonnay, Sauvignon, Chenin, Pinot Grigio and Torrontés fare particularly well in its cool climate. Its sub-region of Tupungato produces Argentina's best Chardonnay.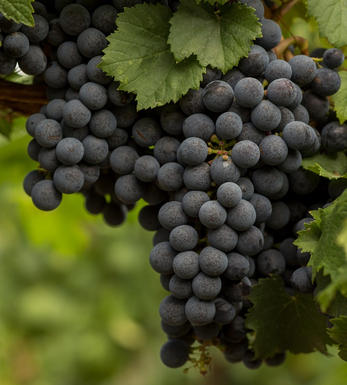 Malbec
Known as Auxerrois in Cahors, Cot in the Loire and Malbeck in Argentina, this grape has undergone a mini renaissance in the last decade, largely fuelled by its success in South America. It used to be a staple component of the Bordeaux Blend, but it never recovered fully from the 1956 frosts and its plantings there have fallen by 75% as growers have replaced it with more fashionable, and crucially, more durable grapes.
It is still grown successfully in South West France where its most famous wine is Cahors. This wine used to be black as coal and tough as leather but improvements in viticultural and vinification techniques have led to riper, softer, more approachable wines that are now amongst the best of the region.
In Argentina it is widely grown and produces deep coloured wines with generous black fruit characteristics, balanced acidity and smooth tannins. It is either bottled on its own or as part of a Bordeaux blend. In Chile it is the 3rd most widely planted grape after Pais and Cabernet Sauvignon and tends to produce firmer, more tannic wines than its Argentinian neighbours. In Chile it is often blended with Merlot and Petit Verdot.