About this WINE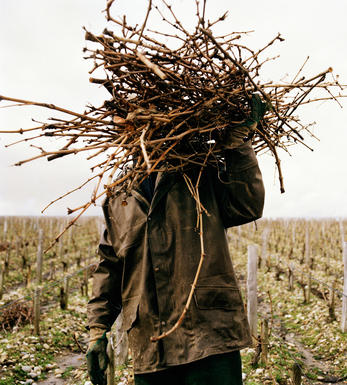 Domaine Coudoulet
This domaine produces first-class wines at absurdly low prices. Brothers Jean-Yves and Pierre-André are the 6th generation of Ournacs to produce wines here. Like other growers in the area, they have progressively replanted their vineyards over the last 15 years, replacing many traditional varieties with Syrah, Chardonnay and Viognier. The vines are grown on clay-chalk soils and part of the property qualifies for the Minervois appellation where Syrah and Carignan are planted.
Their top red wine, the Château de Cesseras, La Livinière, is made from predominantly Syrah and has great depth, richness and class. Pierre André Ournac was one of the first to realise the potential of La Livinière and makes one of its very best wines. Stylistically this is a polished example, having been partly aged in new wood, but, importantly, a wine which has not lost sight of provenance and which has a real sense of place. The aromatics of herbs and thyme and the rich palate, with its notes of scorched earth and macerated plums, all betray the warm Mediterranean backdrop, evocative of Pagnol, Matisse and a spirit of leisure.

This estate is particularly renowned for the quality of its Viogniers. It is remarkable how well this grape which was traditionally grown in the Northern Rhône appellations of Condrieu and Château Grillet, adapts to the warmer growing conditions of the Languedoc, producing wines of immense charm and finesse at a fraction of the price of their Northern Rhône counterparts.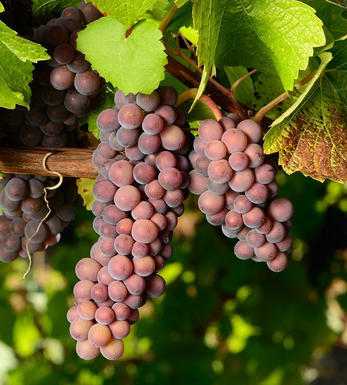 Pinot Gris/Pinot Grigio
A first class grape variety grown in Alsace, where it is known as Tokay Pinot Gris, and in Italy, where it is called Pinot Grigio. In Alsace it is best suited to the deep, clay rich soils found in the north of the region where it produces richly honeyed, dry whites as well as superb sweet late harvest wines. At its best it combines the heady perfume and rich aroma of Gewürztraminer with the acidity one associates with Riesling. It ages very well, developing rich buttery characteristics.
In Northern Italy Pinot Grigio produces many thin undistinguished dry whites. However it comes into its own in Friuli-Venezia and the Alto Adige, where leading producers such as Alvaro Pecorari of Lis Neris produce marvellously rounded, elegant, and mineral laden examples. Pinot Gris is now grown with notable success in Oregon in the USA and in New Zealand.