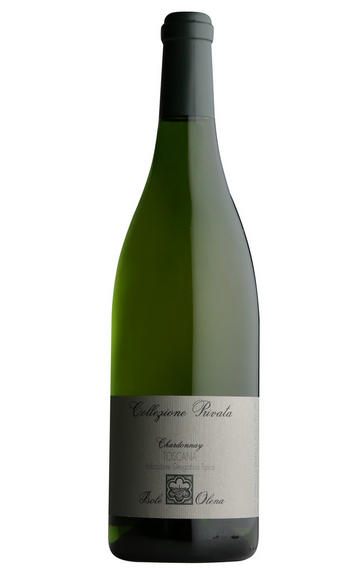 2019 Isole e Olena, Collezione Privata Chardonnay, Tuscany, Italy
Prices start from £49.50 per bottle (75cl).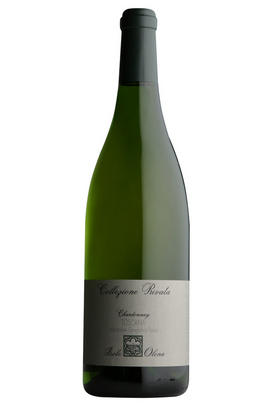 Critics reviews
Antonio Galloni, Vinous
92/100
The 2019 Chardonnay Collezione Privata is a expressive, translucent wine. Apricot, mint, spice, tangerine peel and light tropical notes all race through this ethereal, super-classic Chardonnay. All the elements are nicely balanced. The 2019 offers an intriguing mix of mid-weight structure and a more overt, tropical flavor profile than I expected.
Drink 2021 – 2027
Antonio Galloni, Vinous (September 2021)
The 2019 Chardonnay Collezione Privata is a real achievement, especially in its natural ability to showcase varietal purity and textural importance in equal measure. The wine is fermented in oak and spends some time on the fine lees with frequent stirring. Aromas of poached pear, honey and stone fruit segue to a glossy note of latex or natural rubber that I personally find very attractive. The bouquet shows very light toast with some sweet nuttiness and almond paste. Drying mineral tones add a touch of linearity and extra elegance on the close. This is a 25,000-bottle production.
Drink 2021 – 2030
Monica Larner, The Wine Advocate
About this WINE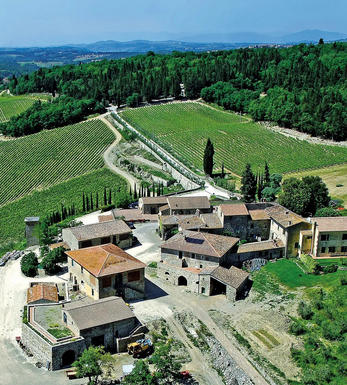 Isole e Olena
The Isole et Olena Estate, run by Paolo de Marchi for 45 years, is a Tuscan property that has seen a dramatic rise in quality over the last few decades. Paolo's family, originally from Piedmont, purchased the estate in the 1960s. His attention to detail in both the vineyard and the winery was the driving force that turned quality around. The estate was purchased by the EPI group recently, who have expertise in Tuscany, also owning the famed Montalcino estate Biondi-Santi.
The wines have Cepparello at their head, a barrique-aged Sangiovese classified as an IGT - because at the time of its creation in the 1980s a wine comprising 100% Sangiovese could not legally be labelled as Chianti. There is a Chianti Classico and a Vin Santo, as well as some excellent wines from the Collezione de Marchi label, including a Syrah called Eremo, a Cabernet Sauvignon and a Chardonnay.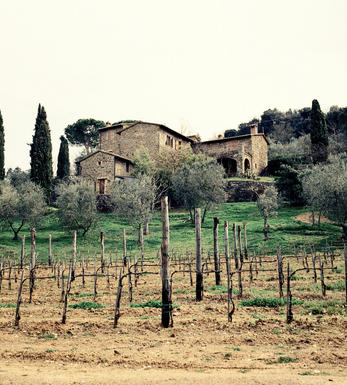 IGT Tuscany
IGT (Indicazione Geografica Tipica) Tuscany is a wine classification from Italy's Tuscany region. It is one of the official wine classifications recognized by the Italian government. IGT is a step below the highest classification, DOCG (Denominazione di Origine Controllata e Garantita), and above the DOC (Denominazione di Origine Controllata) level.
The IGT classification was introduced in 1992 to allow winemakers more flexibility in grape varieties and employ winemaking techniques while still ensuring a certain level of quality and geographical indication. This classification gives winemakers more freedom to experiment and innovate, deviating from the strict regulations of the DOC and DOCG classifications.
IGT Tuscany wines can be produced throughout the entire region of Tuscany, encompassing various sub-regions and terroirs within the area. This classification allows winemakers to use traditional Tuscan grape varieties, such as Sangiovese, and non-traditional grape varieties, including international ones like Cabernet Sauvignon, Merlot, Syrah, and others.
The IGT Tuscany classification gives winemakers the flexibility to create wines that showcase the unique characteristics of their specific vineyards and winemaking styles. It allows for experimentation with blending different grape varieties, using innovative winemaking techniques, and exploring new regional vineyard sites.
IGT Tuscany wines can vary greatly, from traditional and terroir-driven expressions to more modern and international styles. This classification has played a significant role in developing Super Tuscan wines, often IGT designated and known for their high quality and international recognition.
Overall, IGT Tuscany provides a platform for winemakers in the region to express their creativity and produce wines that reflect their unique vision while maintaining a connection to the rich heritage and traditions of winemaking in Tuscany.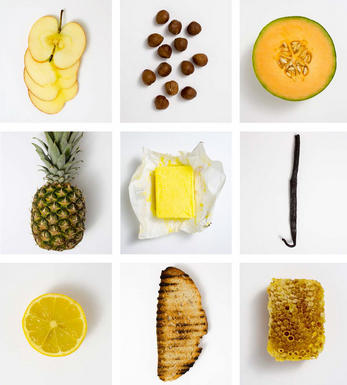 Chardonnay
Chardonnay is often seen as the king of white wine grapes and one of the most widely planted in the world It is suited to a wide variety of soils, though it excels in soils with a high limestone content as found in Champagne, Chablis, and the Côte D`Or.

Burgundy is Chardonnay's spiritual home and the best White Burgundies are dry, rich, honeyed wines with marvellous poise, elegance and balance. They are unquestionably the finest dry white wines in the world. Chardonnay plays a crucial role in the Champagne blend, providing structure and finesse, and is the sole grape in Blanc de Blancs.
It is quantitatively important in California and Australia, is widely planted in Chile and South Africa, and is the second most widely planted grape in New Zealand. In warm climates Chardonnay has a tendency to develop very high sugar levels during the final stages of ripening and this can occur at the expense of acidity. Late picking is a common problem and can result in blowsy and flabby wines that lack structure and definition.

Recently in the New World, we have seen a move towards more elegant, better- balanced and less oak-driven Chardonnays, and this is to be welcomed.