2012 Fable Mountain Vineyards Jackal Bird White, Tulbagh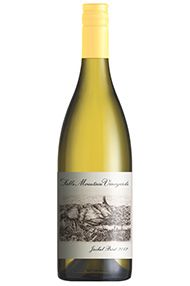 The Producer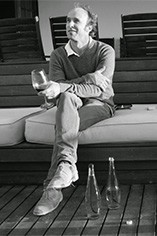 Fable Mountain Vineyards
Tulbagh, if you are not familiar with it, lies to the north of Wellington, flanking the eastern edge of Swartland. It is not a region particularly well known for quality wine but it is slowly beginning to follow in the footsteps of its innovative neighbour, Swartland.

Fable Mountain's vineyards were established here in 2000 (under its previous incarnation of Tulbagh Mountain Vineyards) and gained significant respect in South Africa throughout the subsequent 10 years for the quality of its grapes and dedication to organic and biodynamic viticulture (Chris and Andrea Mullineux both worked here in the early part of the decade). Only red grapes (Syrah, Mourvèdre and Cabernet Sauvignon) are grown here on steep mountain slopes at 400 to 500m above sea level. White grapes meanwhile are carefully selected from old vines in neighbouring Swartland to make the Jackal Bird blend.

The property changed hands in 2010 and, with the help of ex-Screaming Eagle investor Charles Banks, is now curated by husband and wife Paul Nichols and Rebecca Tanner. Fable Mountain Vineyards is finally beginning to realise its incredible potential: the 2012 Jackal Bird White and 2011 Syrah both gained five stars from Platter. All three wines are stunning.

View Producer
The Grape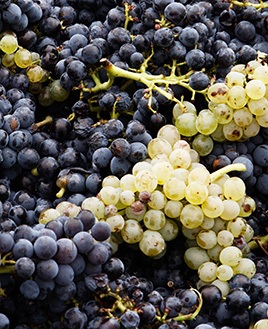 Other Varieties
There are over 200 different grape varieties used in modern wine making (from a total of over 1000). Most lesser known blends and varieties are traditional to specific parts of the world.
View Grape
The Region
The South African wine region of Tulbagh lies just 35 miles north of Paarl. The region generally enjoys a hot and dry climate, being surrounded by the Obiqua Mountains that offer shelter the Atlantic Ocean weather extremities. Cool evening air from the Ocean is trapped in the valley during the day, helping to keep the daytime temperatures at a moderate level.

This is a region where Southern Rhone red grape varieties thrive, Syrah most prominently, along with Mourvedre and Viognier. In terms of white-wine varieties is Chenin Blanc is the most-planted, but Chardonnay and Sauvignon Blanc have also gained ground in the past few years.
View Region
Customer Reviews
Questions And Answers