2013 DeMorgenzon Maestro White, Stellenbosch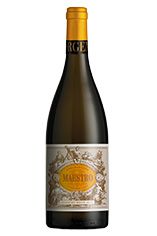 The Producer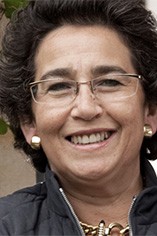 DeMorgenzon
DeMorgenzon, 'the morning sun,' was so named because it is the first part of the Stellenbosch Kloof Valley to see the sun because of its high altitude and aspects.

It was originally a section of Uiterwyk, one of the oldest farms in South Africa, dating back to the founding of Stellenbosch in 1679. In 2003, Wendy and Hylton Appelbaum bought DeMorgenzon. The estate has consequently been transformed over the past few years. It is visually stunning, and is essentially a 91-hectare garden full of wildflowers, interspersed with 55 hectares of carefully tended vineyards.

Developing the natural biodiversity of the terroir is key to DeMorgenzon's philosophy. The vines are planted on slopes rising from 200m to nearly 400m above sea level all enjoying panoramic vistas that take in Cape Town, Table Mountain, Cape Point, Cape Hangklip, the Hottentots Holland mountains, Helderberg and Simonsberg, with the ocean as a backdrop.

Winemaker Carl van der Merwe joined DeMorgenzon in July 2010 after an eight-year stint at Quoin Rock Winery in Stellenbosch. The estate has a reputation for superb white wines; we think these are amongst the best examples of Chenin Blanc and Chenin blends in South Africa.

View Producer
The Grape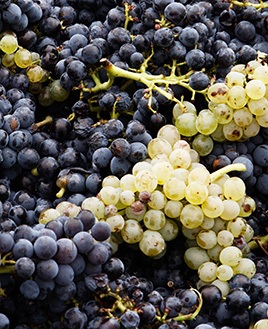 Other Varieties
There are over 200 different grape varieties used in modern wine making (from a total of over 1000). Most lesser known blends and varieties are traditional to specific parts of the world.
View Grape
The Region
Stellenbosch is South Africa's best-known wine region, producing a wide variety of wines from leading estates, even though it accounts for less than 20 per cent of the country's total production. Designated wards within the wine region are Jonkershoek Valley, Simonsberg-Stellenbosch, Bottelary, Devon Valley and Papegaaiberg.

At 17,500 hectares, Stellenbosch remains the Cape's most famous and important fine wine district, thanks to its proximity to Cape Town, to the cooling influences of False Bay, its mountainous (ie Helderberg, Simonsberg), granitic topography and its centres of learning such as Elsenburg Agricultural College.
It's notable for the refinement of its Cabernet Sauvignon and Chardonnay, especially from the likes of Glenelly Estate, Keermont Vineyards Oldenburg Vineyards, Raats Family and Anwilka
View Region
Customer Reviews
Questions And Answers