2011 Vilafonté Series C, Stellenbosch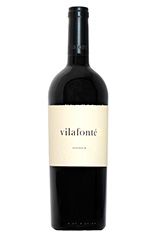 The Producer
Vilafonte
Vilafonté is a joint American and South African wine-making venture based in the Paarl-Simonsberg region in South Africa.

This innovative red winemaking project is a partnership between wine specialists from South Africa and the United States. Mike Ratcliffe (Managing Director, and also MD of Warwick Wine Estates), Zelma Long (one of America's best known winemakers) and viticulturalist Dr. Phil Freese (who designed and planted the first Opus One vineyards in Napa Valley) are just three of the nine names involved in the project, all of whom believe in, "an unwavering commitment to excellence."

The name, Vilafonté, derives from the primary soil type of the 100-acre estate, whose character forms the foundation of the wines. The estate covers 42 hectares with 12 hectares planted in 1998 and 1999 with Bordeaux grape varieties: Cabernet Sauvignon, Merlot, Cabernet Franc and Malbec.
Head Winemaker, Zelma Long, was one of the first women to study oenology and viticulture at U.C. Davis. She began her winemaking career at Robert Mondavi Winery and after 10 years moved to Simi Winery in Sonoma County.

On October 27th 2014, the 2011 Vilafonté Series 'C' was announced as a five-star wine in Platter's South African Wine Guide. This is the highest accolade in the South African wine industry and we are not aware of another Bordeaux blend previously having received this honour.
View Producer
The Grape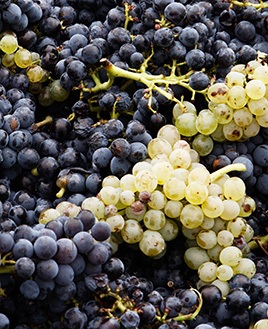 Other Varieties
There are over 200 different grape varieties used in modern wine making (from a total of over 1000). Most lesser known blends and varieties are traditional to specific parts of the world.
View Grape
The Region
Stellenbosch is South Africa's best-known wine region, producing a wide variety of wines from leading estates, even though it accounts for less than 20 per cent of the country's total production. Designated wards within the wine region are Jonkershoek Valley, Simonsberg-Stellenbosch, Bottelary, Devon Valley and Papegaaiberg.

At 17,500 hectares, Stellenbosch remains the Cape's most famous and important fine wine district, thanks to its proximity to Cape Town, to the cooling influences of False Bay, its mountainous (ie Helderberg, Simonsberg), granitic topography and its centres of learning such as Elsenburg Agricultural College.
It's notable for the refinement of its Cabernet Sauvignon and Chardonnay, especially from the likes of Glenelly Estate, Keermont Vineyards Oldenburg Vineyards, Raats Family and Anwilka
View Region
Customer Reviews
Questions And Answers