2013 Ivo Varbanov, Clair de Lune, Bulgaria
The Producer
Ivo Varbanov
View Producer
The Grape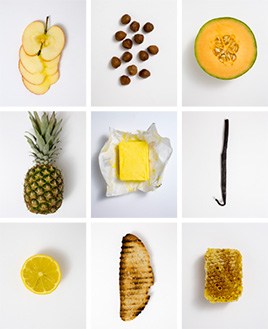 Chardonnay
Chardonnay is the "Big Daddy" of white wine grapes and one of the most widely planted in the world. It is suited to a wide variety of soils, though it excels in soils with a high limestone content as found in Champagne, Chablis, and the Côte D`Or.

Burgundy is Chardonnay's spiritual home and the best White Burgundies are dry, rich, honeyed wines with marvellous poise, elegance and balance. They are unquestionably the finest dry white wines in the world. Chardonnay plays a crucial role in the Champagne blend, providing structure and finesse, and is the sole grape in Blanc de Blancs.
It is quantitatively important in California and Australia, is widely planted in Chile and South Africa, and is the second most widely planted grape in New Zealand. In warm climates Chardonnay has a tendency to develop very high sugar levels during the final stages of ripening and this can occur at the expense of acidity. Late picking is a common problem and can result in blowsy and flabby wines that lack structure and definition.

Recently in the New World, we have seen a move towards more elegant, better- balanced and less oak-driven Chardonnays, and this is to be welcomed.
View Grape
The Region
Bulgaria has a history of winemaking that stretches back at least 3,000 years to the red wines of Thrace, as referred to by Homer and Pliny the Elder who states that the first European wine-maker was from Thrace.

Throughout the Roman and early Christian eras this area's reputation for making wines was maintained but suffered a major setback when the country was overtaken by the Ottoman Turks in the 15th Century. The wine industry had started to revive prior to liberation in 1878 and received plaudits from French wine critics.

Dominated by indigenous grapes such as Mavrud, Melnik, Gamza, Damyat, Pamid and Red Miskit, the vineyards were devastated by phylloxera in the late 19th Century, and later re-planted with international varietals. This changed the character of the trade, a process accelerated under communist rule after World War II, when at one time Bulgaria was the second largest wine-producing country in the world. Since then, and thanks to the country's liberalisation post-1990, a number of large wineries have been established based on the original monolithic state-controlled premises, but also a new breed of small-scale producers are making hand-crafted wines.

At the forefront of this resurgence is Borovitza, founded by Dr Ognyan Tzvetanov ("Ogi"), who revived a small winery from the 1960s in the northern Danubian region. He made it his mission to find and vinify small parcels of old vines that survived the purge on alcoholism and subsequent vine-pull that happened in the Gorbachev era.

The Borovitza winery produces wines from both French and indigenous varieties. The volumes are tiny and production unhurried: wines are left to age in old oak for as long as is required to bring out their full character. Such an approach would never have been practical before liberalisation, but is now changing perceptions of an undervalued former vinous powerhouse.

View Region
Customer Reviews
Questions And Answers