About this WINE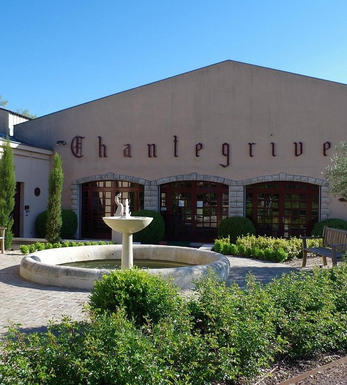 Chateau de Chantegrive
Château de Chantegrive is one of the largest wine estates in the Graves appellation, in the commune of Podensac, with 97 hectares (240 acres) of vines.

It is a member of the Union des Grands Crus de Bordeaux. The Chateau produces a red & rose wines from Merlot & Cabernet Sauvignon,as well as white wines based on Sauvignon Blanc and Semillon from 10 hectares (25 acres) of 30+ years oldvines

In 1966 Henri and Françoise Lévêque purchased some vineyards around the village of Podensac and gradually set about creating the Chantegrive estate. The baton has now been passed to the younger generation and the progress continues.

The Cuvée Caroline is their white wine produced from 12 hectares of vines. The juice is fermented in barrel and is then aged in new Allier oak casks for 9 months, with regular stirring of the lees to enrich then wine. A recent clutch of awards bears testimony to the exciting quality of wine being made here and the recognition it is deservedly earning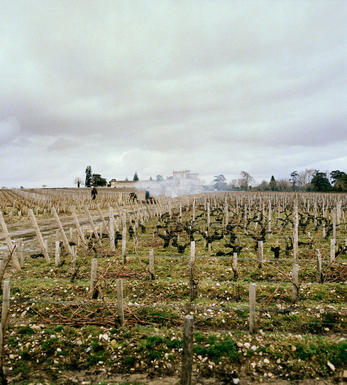 Graves
Graves is the region which first established Bordeaux's wine reputation. Its wines were exported to England as early as the 12th century and Samuel Pepys drank Ho Bryan (sic) in London on 10th April, 1663.

The names Graves is derived from 'gravel' and the best soils are gravel-rich, mixed with sand and occasionally clay. Graves is larger in areas than the Médoc but produces only half the amount of wine. The best wines of Graves were initially classified in 1953 with this classification being confirmed in 1959.

Until 1987, this entire region, which runs immediately south of the city of Bordeaux until it reaches Sauternes, was known as the Graves and its entirety is still sometimes informally referred to as such, but from the 1986 vintage a new communal district was created within Graves, based on the districts of Pessac and Léognan, the first of which lies within the suburbs of the city.

Pessac-Léognan has the best soils of the region, very similar to those of the Médoc, although the depth of gravel is more variable, and contains all the Classed Growths of the region. Some of its great names, including Ch. Haut-Brion, even sit serenely and resolutely in Bordeaux's southern urban sprawl.
The climate is milder than to the north of the city, and the harvest can occur up to two weeks earlier. This gives the best wines a heady, rich and almost savoury character, laced with notes of tobacco, spice and leather. Further south, the soil is sandier with more clay, and the wines are lighter, fruity and suitable for earlier drinking.
Recommended Châteaux
Ch. Haut-Brion, Ch. la Mission Haut-Brion, Ch. Pape Clément, Ch. Haut-Bailly, Domaine de Chevalier, Ch. Larrivet Haut-Brion, Ch. Les Carmes Haut-Brion, Ch. La Garde, Villa Bel-Air.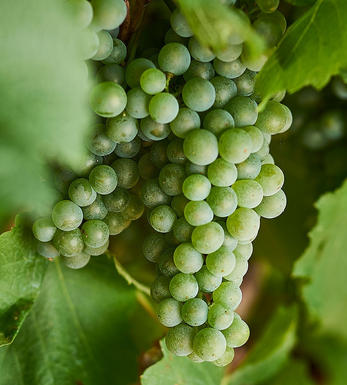 Sauv.Blanc & Sémillon
The blend used for White Graves and Sauternes and rarely encountered outside France. In the great dry whites of Graves, Sauvignon Blanc tends to predominate in the blend, although properties such as Smith Haut Lafite use 100% Sauvignon Blanc while others such as Laville Haut Brion have as much as 60% Sémillon in their final blends. Sauvignon Blanc wines can lose their freshness and fruit after a couple of years in bottle - if blended with Sémillon, then the latter bolsters the wine when the initial fruit from the Sauvignon fades. Ultimately Sauvignon Blanc gives the wine its aroma and raciness while Sémillon gives it backbone and longevity.
In Sauternes, Sémillon is dominant, with Sauvignon Blanc playing a supporting role - it is generally harvested about 10 days before Sémillon and the botrytis concentrates its sweetness and dampens Sauvignon Blanc`s naturally pungent aroma. It contributes acidity, zip and freshness to Sauternes and is an important component of the blend.
Reviews
Customer reviews
Critic reviews
The Chteau de Chantegrive Caroline 2014 has a primal, pineapple and lime cordial-scented nose that possesses fine intensity. The palate is fresh and vibrant with good acidity on the entry, flattening out a little on the finish, but delivering acceptable length. Good. But I have a sneaking suspicion that it could have been even better.
Neal Martin - 30/04/2015