2015 Ch. du Moulin Neuf, Medoc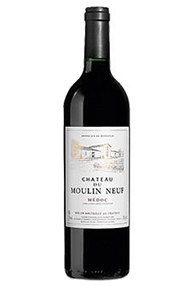 The Grape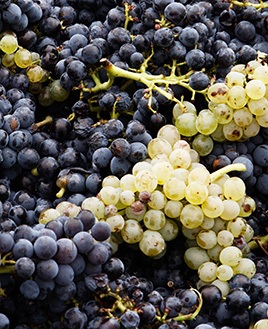 Other Varieties
There are over 200 different grape varieties used in modern wine making (from a total of over 1000). Most lesser known blends and varieties are traditional to specific parts of the world.
View Grape
The Region
The Médoc is arguably the most famous red wine district in the world, home to many of the greatest and most renowned names of Bordeaux. It stretches north-west from the city of Bordeaux with the Gironde estuary to the east. The vineyards extend up to eight miles from the river and run for about 50 miles northwards. It is a surprisingly dull landscape, with the best land found on gravelly outcrops.
The most northerly, low-lying vineyards are classified as Bas-Médoc, whilst those on higher ground, closer to the city of Bordeaux, are entitled to the Haut-Médoc appellation. Within that appellation, there are further communal or village appellations, namely Listrac and Moulis, and the four great names of St. Estèphe, Pauillac, St Julien and Margaux. As a rule of thumb, the greatest wines are made at those properties closest to the river.
Recommended Châteaux from the Bas-Médoc: Ch. Le Boscq, Ch. Patache d'Aux, Ch. Potensac, Ch. la Tour de By, Ch. La Tour Carnet, La Tour Haut-Caussan, Ch. La Tour-St-Bonnet, Ch. Verdignan, Ch. Rolland de By
Recommended châteaux from the Haut-Médoc : Ch. La Lagune, Ch. Cantemerle, Ch d'Agassac, Ch. Belgrave, Ch. Camensac, Ch. Charmail, Ch. Cissac, Ch. Citran, Ch. Lanessan, Ch. Liversan, Ch. du Moulin Rouge, Ch. Sociando-Mallet, Ch. La Tour Carnet, Ch. Verdignan, Ch. d'Arche, Ch. Beaumont, Ch. Lamothe-Bergeron
View Region
Customer Reviews
Questions And Answers