2015 Negroamaro Primitivo, Tarantino, Morella, Puglia
The Producer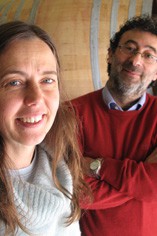 Morella, Puglia
Morella is based in the Puglia wine region of Italy. While studying a Roseworthy College, Lisa Gilbee participated in an inspiring Super Tuscan tasting, and decided to investigate Italian wines at a closer level. In 1992 she worked a memorable Tuscan vintage at Castello di Ama in Chianti Classico. Then she followed up with vintages in Soave, Emilia Romagna and finally in the south of Italy with Sicily and Puglia.

It was in Puglia in 2000 that Lisa met Gaetano, a passionate wine appreciator, and son of a grape grower in Puglia. One thing led to another and the family was eventually completed with two small italo aussie kids and a winery. The project Morella began experimentally in 2001 with a small batch off an extremely old bush vine plot. The primary drive was to preserve a unique heritage, that of the irreplaceable Old Bush Vine Primitivo, found around Manduria. These gnarly old vines produce ripe, concentrated, small berries full of flavour under the warm Mediterranean sun.

Eventually after extensive searching and evaluating the project became a larger reality when Lisa invested in five hectares of bush vine Primitivo, aged from 30 to 75 years and grown on "terre rossa", two kilometres from the sea. The production is around 18 hl per hectare, which creates an absolute concentration of primary material, of highest quality which is the first and most important factor for any great wine.

In the vineyard we have changed some regional practices, added mulching under the vines, and no cultivation of the soil; to give the vines the best environment to express themselves. The traditional production on the bush vine is accompanied by the winemaking which is searching to conserve the original characteristics of the Primitivo, and above all to bring out the personality of the "autoctono" (native) variety.

They use small open fermenters, hand plunging and a basket press to handle the grapes in the least aggressive manner, while allowing the maximum transfer of the grape characters to the wine. Both wines are aged in barrels and bottle aged before release.

Watch the video - David Berry Green at the Morella vineyards
View Producer
The Grape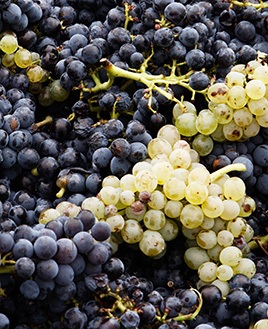 Other Varieties
There are over 200 different grape varieties used in modern wine making (from a total of over 1000). Most lesser known blends and varieties are traditional to specific parts of the world.
View Grape
The Region
The heel of Italy, Puglia (Apulia) was the landing point for many Greek settlers who brought their vines from Asia-Minor thousands of years before Christ. As elsewhere, the cooperative movement took hold after the Second World War, only marginally relinquishing its grip in recent years.
Topographically this narrow province is divided equally between the calcareous Apennine foothills and fertile plains. Responsible for approximately 15% of Italy's production (2006), 80% of Puglia's vines are planted with red grapes, notably Negroamaro, Primitivo (Zinfandel), Malvasia Nera, Montepulciano d'Abruzzo and Uva di Troia. The whites come primarily from Trebbiano Toscano and Bombino Bianco. The zones of Castel del Monte, Salice Salentino and Gioia del Colle are ones to watch.
Recommended producers: L'Astore masseria, Morella
View Region
Storage Details
Storage in BB&R Warehouses
Wines bought from Berry Bros. & Rudd can be stored
in our temperature controlled warehouses.
We can only accept orders for unmixed cases.

Storage Charges:
£12.00 (inc. VAT)
per case per annum



Customer Reserves
For wines purchased In Bond,
Duty & VAT charges become payable upon withdrawing from your reserves.
BBX wines can only be bought In Bond.
More information on wine storage
£10.20 (inc. VAT)
per case per annum
for Cellar Plan Members
Customer Reviews
Questions And Answers