The Tokaj wine region lies 240 kms north-east of Budapest in Hungary, at the confluence of the Tisza and Bodrog rivers. Tokaj enjoys long sunny summers, while dry autumns and the early morning mists, created by the meeting of the two rivers, encourage the development of noble rot on grapes. The Botrytis Cinerea makes the berries dry and shrivel, thus concentrating the compounds and developing the Aszú grapes.
Furmint is the dominant grape in Tokaji, and Aszú in the name refers simply to the dried, nobly-rotted grapes, which are hand-picked from the vines. The number of puttonyos is an indication of sweetness, with 2 the driest and 6 the sweetest. A 3-Puttonyos Tokaji indicates at least 60g of residual sugar, 4 indicates at least 90g, 5 at least 120g and 6 at least 150g. From 2015 the new minimum is set to 130g of residual sugar per litre,and the 3 and 4 'Puttonyos' categories are eliminated.

A wine of 7 puttonyos is known as Aszú Essencia and is only produced in the very best years. Aszú Essencia is incredibly sweet and is one of the greatest dessert wines in the world.
By the end of the 17th century, Tokaji aszu wines were so well regarded throughout the Royal Courts of Europe, that Prince Rakoczi was urged to classify all the finest vineyards around the 28 villages in the region. Thus, the Tokaji wine region has the distinction of being Europe's first classified wine region.
Showing 1-12 out of 12 items
Hide All Details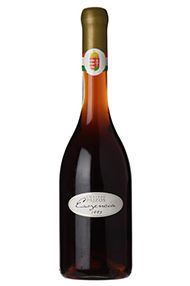 Case price (H/Bottle 1 x 37.5cl)
See All Listings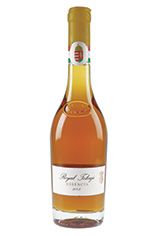 Showing 1-12 out of 12 items