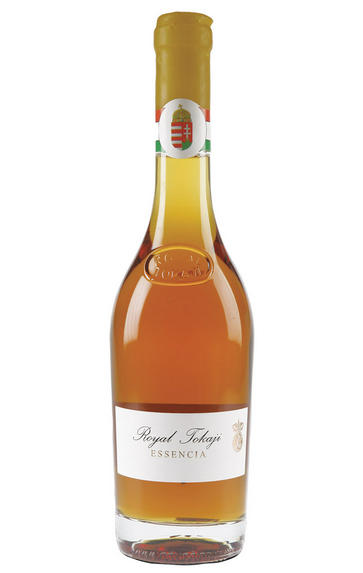 2009 Tokaji, Essencia, Royal Tokaji Wine Company, Hungary
Prices start from £589.00 per half bottle (37.5cl).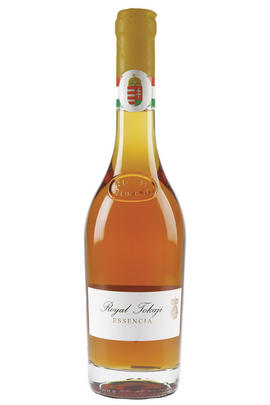 Critics reviews
Neal Martin, Vinous
99/100
The 2009 Tokaji Essencia comes in 1,386 individual red lacquer hand-crafted boxes containing a 375ml bottle and an obligatory hand-blown glass spoon, which is not there for decorative purposes. It does enhance imbibement, allowing that enormous hit of sucrosity to land straight on the tongue instead of clinging to the sides of your mouth or gums. It has a surprisingly bashful nose for the first 12 hours. Whereas some burst from the glass, this chooses to unfurl and only as if toying with you, gradually reveals scents of fresh fig, Medjool dates, Seville orange marmalade and Clementines. I notice that the aromatics blossom on the second day as it deftly slips into fifth gear. The palate also meliorates, obviously unctuous and yet paradoxically weightless thanks to that acidity. Again, fig features prominently allied with marmalade, demerara and quince, more desiccated orange peel and syrup towards the harmonious finish. Wonderful precision throughout, this magnificent Essencia that will outlast you and I.
Drink 2022 - 2172
Neal Martin, vinous.com (Aug 2022) Read more
2009 is Royal Tokaji's seventh release of Essencia and one of its smallest vintages due to the extremely dry growing season. Made exclusively with Furmint, the 2009 Essencia went through a long spontaneous fermentation process in glass demijohns, resulting in merely 1.8 g/l of alcohol. The blending was finally finished in 2017 and the wine was aged for a further five years in bottle. Only 1,386 bottles were made for the 2009 vintage, each will be sold with a hand-blown Hungarian crystal spoon for serving. Amber in colour, it has an intoxicating bouquet of orange rind, dried apricot and mango, citrus blossom, figs, acacia honey and marmalade with a touch of herbal freshness. With sugar levels reaching as high as 581.3 g/l, the Essencia 2009 is by no means heavy and cloying on the palate. With bright citrus acidity at 11.8 g/l leading the way, lemon zest, maple syrup, more dried yellow and red fruits unravel and linger on. A rare treat that still has decades ahead.
Drink 2022 - 2042
Sylvia Wu, Decanter.com (Aug 2022)
About this WINE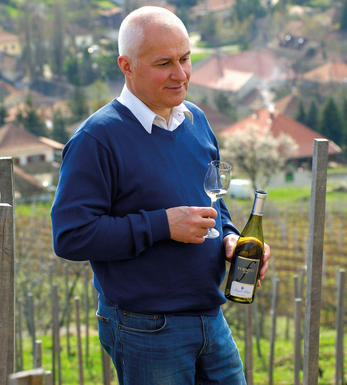 The Royal Tokaji Company
The Royal Tokaji Wine Company was established in 1989 in the village of Mád in the Tokaji region and is a joint venture 63 local growers led by Istvan Szepsy, who was a descendant of the legendary Mate Szepsy, and foreign investors, among those, the celebrated wine author Hugh Johnson. Hugh has put all his effort into preserving the unique values of the Tokaji region to create high quality Aszú wines and pioneered the production of Single Vineyard wines. Today, The Royal Tokaji Company has become one of the most famous wineries in Tokaji.
Fine Tokaji wines became almost extinct when Hungary fell under Communist rule after the 1939-1945 war when quantity replaced quality. Their renaissance was triggered by the crumbling of Communism and the founding of The Royal Tokaji Wine Company in 1989, a joint-venture between local wine growers in the village of Mád and an inspired group of international investors.
The mission of The Royal Tokaji Wine Company was to restore quality and to make the finest wines of 5 "puttonyos" or more, so that once again Tokaji Aszu wines could be described in the hedonistic words of Louis XIV as, "The king of wine, and wine of kings".
During 2009, on the eve of their 20th anniversary, the Royal Tokaji winery has undergone a metamorphosis which combines the best of tradition with the best of 21st century technology.
By contrast, in their vineyards and cellars the age old traditions of making Tokaji wines remain unchanged. The rotten, raisin-like Aszú berries are selected and picked one by one from bunches of grapes hanging on the vines in late autumn into wooden tubs known as "puttonyos". A "puttonyo" holds 20 kilos of Aszú grapes and is used as the standard measure of the final sweetness in Tokaji wines. The wines are created in a unique two-stage process which gives them their magical combination of luscious richness and sensual acidity.
The intensely sweet juice gradually oozes from piles of Aszú berries and is added to small oak "gonci" casks filled with base wine of the previous year. This mixture is repeatedly stirred for two or more days to extract the maximum flavour and sugar from the Aszú paste and then left to ferment gently in Royal Tokaji's deep, dark, damp underground cellars, a transformation which may take one or two years. Legally Tokaji Aszú wines must be aged for a minimum of three years, but Royal Tokaji prefer to set their own higher standards.
Essencia wines are made from the viscous honey-like Aszú juice only, and are fermented in the underground cellars in glass jars, a transformation which can take more than six years due to a combination of the extremely cold atmosphere and intensely high sugar level in the grape juice.
The Royal Tokaji range includes dry white Furmint, late harvest Ats Cuvee, 5 and 6 puttonyos Aszu blends and single vineyard wines, Aszu Essencia and very limited quantities of Essencia wines.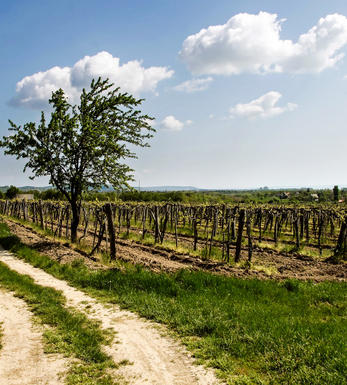 Tokaj
The Tokaj wine region lies 240 kms north-east of Budapest in Hungary, at the confluence of the Tisza and Bodrog rivers. Tokaj enjoys long sunny summers, while dry autumns and the early morning mists, created by the meeting of the two rivers, encourage the development of noble rot on grapes. The Botrytis Cinerea makes the berries dry and shrivel, thus concentrating the compounds and developing the Aszú grapes.
Furmint is the dominant grape in Tokaji, and Aszú in the name refers simply to the dried, nobly-rotted grapes, which are hand-picked from the vines. The number of puttonyos is an indication of sweetness, with 2 the driest and 6 the sweetest. A 3-Puttonyos Tokaji indicates at least 60g of residual sugar, 4 indicates at least 90g, 5 at least 120g and 6 at least 150g. From 2015 the new minimum is set to 130g of residual sugar per litre,and the 3 and 4 'Puttonyos' categories are eliminated.

A wine of 7 puttonyos is known as Aszú Essencia and is only produced in the very best years. Aszú Essencia is incredibly sweet and is one of the greatest dessert wines in the world.
By the end of the 17th century, Tokaji aszu wines were so well regarded throughout the Royal Courts of Europe, that Prince Rakoczi was urged to classify all the finest vineyards around the 28 villages in the region. Thus, the Tokaj wine region has the distinction of being Europe's first classified wine region.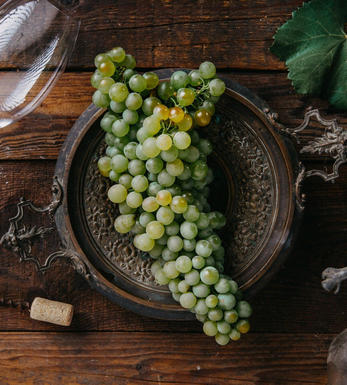 Furmint
A white grape variety grown in Hungary and Slovakia and the main ingredient of Tokaji Aszú. It is an early budding late ripening variety and and is particularly susceptible to botrytis.
Its wines are characterised by their high alcohol levels (sometimes as much as 14%) and their high acidity - it is the latter which gives Tokaji wines their longevity. It is most commonly planted in the Tokaj-Hegyalja region and is usually blended with Harslevelu and sometimes Muscat to produce Tokaji Aszú. The grape is also grown widely to produce acidic but sturdy dry white wine.