About 15 miles due south of Adelaide, McLaren Vale was one of South Australia's inaugural regions to be planted in 1839; Tintara was the first commercial vineyard planted in 1862. Post fortifieds, war and a Depression, the dry red wine boom of the 1960s poured life into a multitude of small-medium sized wineries, mostly producing wines from Shiraz & Cabernet Sauvignon; vineyard hectareage stands at approx. 4000.
In terms of terroir, the region is characterised by a predominantly warm dry temperate climate, with little diurnal shift, despite the cooling presence of the Gulf of St Vincent, and low relative humidity (49%); a gently sloping topography rising NE from the coastal plains at 50 metres up to the Mount Lofty Ranges around Woodstock reaching 350 metres; soils varying between the fertile red loams on the coastal flats through to the hard rock shales & limestone deposits of the Ranges. The most prized terroir is known as the 'Blue Ribbon' between the town of McLaren Vale and Kangarilla in the Mount Lofty Ranges, just south of the Onkaparinga River.
Good Shirazes and Cabernets tend to be a deep purple in colour, richly extracted with velvety, luxuriant dark berry, black pepper and chocolate flavours with relatively high pHs, ageing for up to 10 years.
Recommended Producers
Coriole, d'Arenberg, Hewitson, Noon and Chalk Hill are good sources.
Showing 1-4 out of 4 items
Hide All Details
Prices: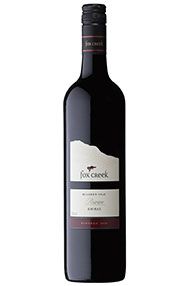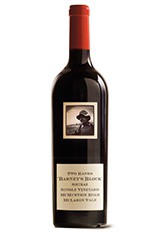 Showing 1-4 out of 4 items