Learn more about Upper Goulburn
The Upper Goulburn wine region in Victoria stretches from Tallarook to Mansfield and Marysville to Merton. It is unified by its main river, the Goulburn River, and its topography, which is generally hilly rising to Mt Buller and the Great Dividing Range in the east.

Upper Goulburn is classed as a super-premium wine-producing area. Yields are low, and the soil is rich in gravel and minerals. The cool climate renders vibrant, fresh wines with elevation being the key determinant of style.

White grapes thrive in the region: crisp, tangy, herbal Sauvignon Blanc, elegant, aromatic Riesling, Pinot Gris and spicy Gewurztraminer. Chardonnay is typically refined, and elegant in European style .

Red wine styles vary from perfumed and elegant to full bodied. The Merlots have plenty of flesh and fruit, while Cabernets are polished and well-defined in flavour.

Along with the superb wines the area is noted for stunning scenery. The Upper Goulburn is overflowing with natural assets - beautiful mountains for skiing in winter and bushwalking in summer, waterfalls, an extensive river system, national parks and nature trails.

Showing 1-1 out of 1 items
Hide All Details
Prices: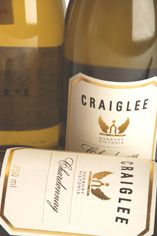 Showing 1-1 out of 1 items