From 7am until 4pm every day, I have the pleasure of looking after the cellars at Berrys, making sure they're clean and tidy and keeping an eye on stock levels. We get a van or two every day delivering wine from Basingstoke – anything from a few cases up to 50 or 60 – although it gets busier in November and December in the build-up to Christmas. The cellars cover about two acres in all, extending under the courtyard, Pickering Place, to the back of the Townhouse, under our premises at 63 Pall Mall and under Pall Mall itself. A fair few years ago we took over the cellar of Rothmans on the corner, and that's where we keep most of our wine and spirits.
Most my day is spent underground. A few years ago we had air conditioning fitted: not for the staff, it was for the wine. We try to keep the cellars to somewhere around the 55˚F mark, which is the ideal for a broad spectrum of different wines. The worst thing for wine is fluctuations in temperature, so the key is not too hot and not too cold. Many years ago we had a flood in the Wine School. The water was about three or four inches deep at one point and it had made quite a mess, but none of the wine was damaged, thankfully, because it was all stored on plinths. It still took us a good hour or two to get everything under control again.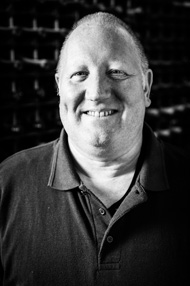 In one of the furthest, darkest corners are the family reserves. They're about a minute's walk from my office. We taste wines every day for the directors' lunches and corporate lunches, so I've picked up a few things over the years. I've tasted pretty much every vintage from the House.
Reserve, from about the 1920s upwards. My favourite was a 1927 Fonseca Port, which was absolutely beautiful. I love the diversity of this job. Together with my colleague Sue Wren and, from the corporate side, Andrew Howard, the three of us make a good little team. We've got new challenges every day, we have guests that we have to keep happy and we also do hand deliveries to customers in the local area. So we see a bit of sunshine occasionally – and the odd bit of snow and rain, of course.
In the 30 years I've been working in the cellars, it's changed in many ways. The biggest change was when we converted the Napoleon and Pickering Cellars into areas for dining and the Wine School respectively. We had to practically rebuild the areas where we keep the wine. But that's the challenge: to adapt and diversify, and keep an open mind. We've got more work going on next year, which will set a new challenge. Our aim is to keep the cellars to the standard that we've achieved now, which I think is very high.
Alan Perry, Cellarman